Featured Club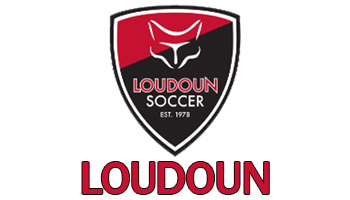 Memberships:
U.S. Youth Soccer, U.S. Club Soccer
Elite Youth League Memberships:
ECNL Boys, ECNL Girls
Serving youth soccer players and parents throughout Northern Virginia since 1978, Loudoun Soccer is Virginia's largest soccer program with over 15,000 soccer registrations annually, nearly 2,000 coaches, more than 30 soccer related programs and countless community outreach programs. Loudoun Soccer is dedicated to partnering with local government and communities to provide programs, facilities, resources and expertise to make soccer fun, safe and accessible to all players regardless of gender, social and economic background, or playing ability between the ages of 3 to 19 years.
SoccerWire Girls Top 100 Clubs Rankings Points Earned for 2021-22 Season and Top Players
Total SoccerWire Club Rankings Points: 71.241
ECNL Girls 2021-22 League (70.328 SW Points)
U13 (2009): 6th place, U14 (2008): 65th place, U15 (2007): 13th place, U16 (2006): 93rd place, U17 (2005): 121st place, U19 (2003/4): 54th place
ECNL Girls 2022 Playoffs (0.913 SW Points)
U13 (2009): 6th place, U15 (2007): 39th place
TOP PLAYER ACHIEVEMENTS
None reported for past 3 years
Related News
Related Tournaments
Related Tryouts and Camps
Related Resources
Featured Players