Boehm: Questions and answers on DC United's new P2P program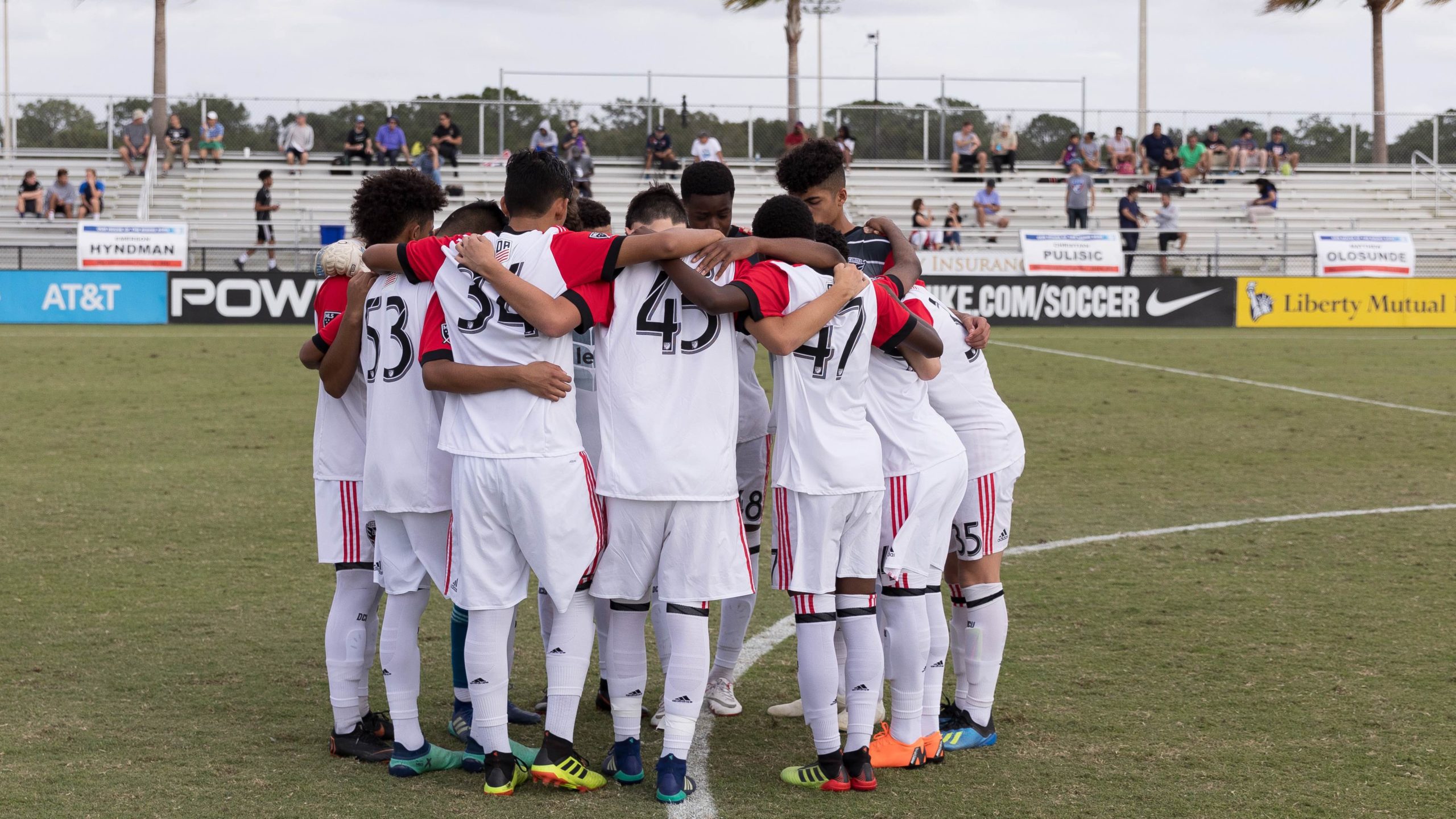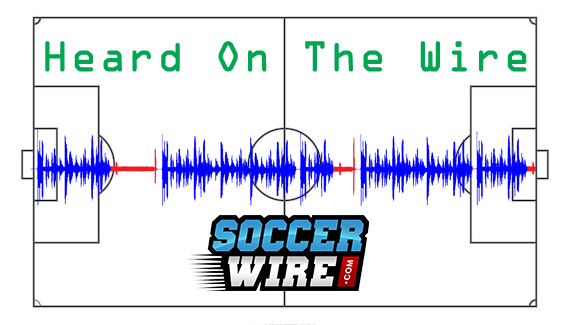 On Tuesday D.C. United announced their new "DMV Pathway 2 Pro" partnership with five local youth clubs, an initiative intended to facilitate the identification and development of young talent across the Washington, D.C. region, as first reported by SoccerWire.com.
It did not take long for questions to pour in from coaches, parents and other observers around the DMV soccer scene and beyond. So I'm following up here to try to shed a bit of light on some of the finer points of this news, and share some of the other information I've gathered.
Here's a few of the items readers have brought up:
*Why would youth clubs want to be a part of D.C.'s P2P?
For better or worse, over the years many area youth clubs and coaches have come to see D.C. United's academy as a rival or competitor – in terms of both player recruitment and head-to-head competition on the field – than a partner, role model or higher level on the pyramid.
The reasons for this are many, from United's missteps in the youth space to the power of personal relationships between players, coaches and families to simple crabs-in-a-barrel resentment. But the upshot of it is that D.C., despite the list of successful Homegrown players they can point to like Bill Hamid, Andy Najar and Chris Durkin, have come nowhere close to maximizing the enormous talent pool in their backyard.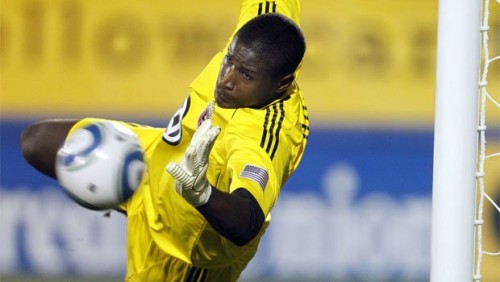 Some see this as just desserts, or proof that the wider MLS Homegrown model isn't really all that useful. But United still have to move forward and do their best to spot and groom talented players for their academy, and they believe that this new P2P signals their desire for a fresh start and a more cooperative approach.
As best I see it, the idea is that these five clubs – who pay nothing to be part of this arrangement – can distinguish themselves from their competitors by offering their kids a route into a professional environment, while not having their top Under-10 to U-14 teams robbed of talent by the local pro team. Not until age 15, at least! If this concept shows promise, I expect to see other youth clubs added to the list.
*Doesn't D.C. still charge its academy kids fees?
Yes. United are one of only two MLS franchises that charge players on their top academy teams annual fees (which to the best of my knowledge range from $1,300 to $2,500 per season at present). They've come under heavy criticism for this, from myself included, as it gives the distinct impression that they're putting financial gain ahead of scouting and player development, and taking part in the youth soccer cash-grab rather than attempting to reform it or offer an alternative.
The club's leadership are keenly aware of these critiques. Over the years I've been told that it's an unavoidable consequence of United's financial limitations – first as tenants at decaying RFK Stadium, and still today due to the enormous costs of Audi Field, the new training facility and mini-stadium that will open in Loudoun County, Virginia sometime next year and the new Loudoun United USL team that will accompany the latter.
I'm told that United's ownership group is on the hook for somewhere around $250 million on Audi Field and another $25 million or so to ramp up the USL team and pay back Loudoun County for financing the training complex. They've also guaranteed Wayne Rooney somewhere around $13 million in salary, have seven-figure contracts with several other players on the books and have announced their intentions to sign more such high-end talent in the years to come. And the club is spending far more on the academy than it makes in fees, meaning that those player charges are really just a damage-limitation exercise in budgeting terms.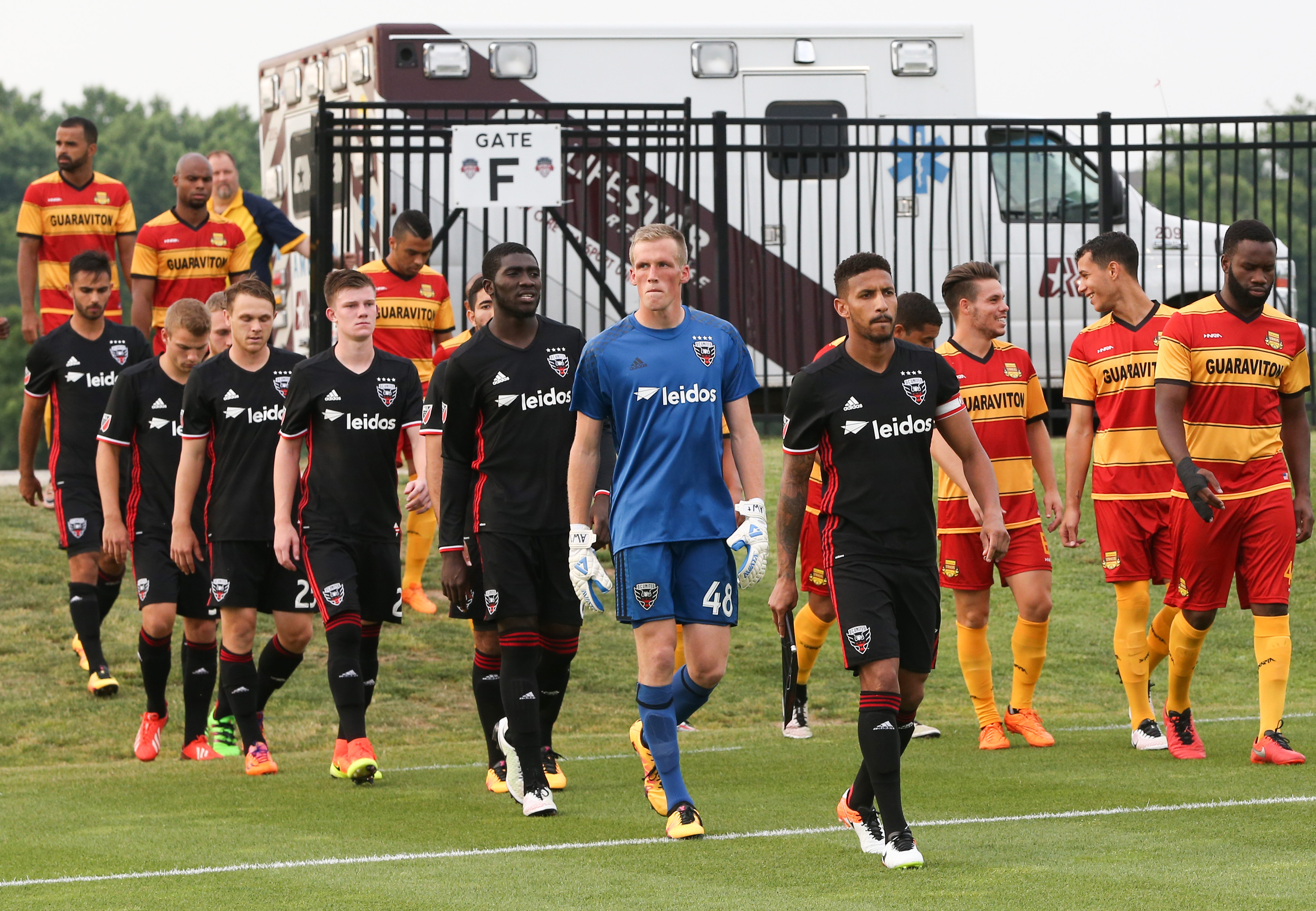 Does all that justify charging academy kids, even if it's only the ones whose families can afford it? That's up for debate. The Black-and-Red say that no youth player with the requisite talent to join their academy has ever been turned away for financial reasons, with the club offering scholarships to them to make sure no one slips through the net. I'm also told that signings like Najar and Hamid never paid D.C. a dime.
Another defense that's been presented to me is that United's fees are still the lowest of any U.S. Soccer Development Academy club in the DMV. One source calculated that the $1,500 that D.C. charge their U-17s is 17 percent of what a player in the same age group would pay at Bethesda SC or Virginia Development Academy. And it's true that some other high-level competitive programs in this area – I'm not referring to the ones named here – charge some pretty steep rates.
The key difference, as I see it: D.C. United are a top-flight professional club with billionaire owner/investors. Those others are not. So charging any DA kids fees will continue to be a PR nightmare for United until they stop doing it.
*What is D.C. United's "style of play," anyway?
United fans are quite familiar by now with the term "Bennyball," the term applied to the pragmatic, value-oriented and sometimes downright sloppy rosters and tactics utilized by head coach Ben Olsen during the Black-and-Red's lean final years at RFK Stadium. Hardly an optimal model for developing young players, right?
If you've watched any D.C. games over the past couple of months, you've seen a markedly different product on the field. The team that's gone from Eastern Conference cellar dwellers to hard-charging playoff contenders isn't perfect, but results have improved dramatically and it's a lot more enjoyable to watch. Rooney deserves plenty of credit, but he's not the entire equation; they've shown a range of tactical outlooks and styles, most of them fairly aggressive and attack-minded.
Olsen, his assistant Nolan Sheldon (who previously ran United's academy) and current academy director Ryan Martin believe that a philosophical identity is emerging, and can be replicated down through the youth system, especially with some real blue-chip prospects rising up the ranks. Time will tell.
*So is this new P2P initiative really different or ground-breaking?
At the moment that's pretty subjective, and probably hinges on how you already felt about D.C. United before this news.
Those who resent the privileged position handed to D.C. via their MLS status and early membership in the DA will also resent this new pathway program, because it presumes that professional clubs are the place where top players want to be and should be. Those who accept see the local pro team as the best place for talented kids with pro aspirations are likely to see this as a useful way to facilitate that.
The more pragmatic among us – I myself aspire to membership in this group – will fall somewhere in the middle, mindful of the United States player development landscape's wider flaws and the limits on what any individual actors can do to fix them. United as an organization haven't transformed overnight, though they are conscious that they needed to turn a page to a new chapter on the youth front and are attempting to do so.
The past shortcomings of D.C.'s academy are no secret. I've spoken with many DMV-area coaches and technical directors – both this week and in the past – who've been left disappointed or even disgusted by United's inability to spot, keep or improve good youth players in their system with a high degree of success. Safe to say that most of them are taking a wait-and-see attitude to this new P2P.
Yet there are also big-picture issues at play here, many of which I've written about in the past. I believe that the U.S. hamstrings itself as a soccer nation by not adopting some form of the training compensation/solidarity payments system used everywhere else in the world. I also reckon that few parts of the country would benefit more from a TC/SP system than the DMV, considering how large, diverse and internationally-oriented it is.
But that's a devilishly complex topic, and until the U.S. Soccer Federation and MLS step forward with clear, equitable leadership on it, individual clubs, coaches and players have to manage their ways through the status-quo mess as best they can.
College Recruiting Commitment Tracker