Loudoun Soccer cancels spring recreational and adult league seasons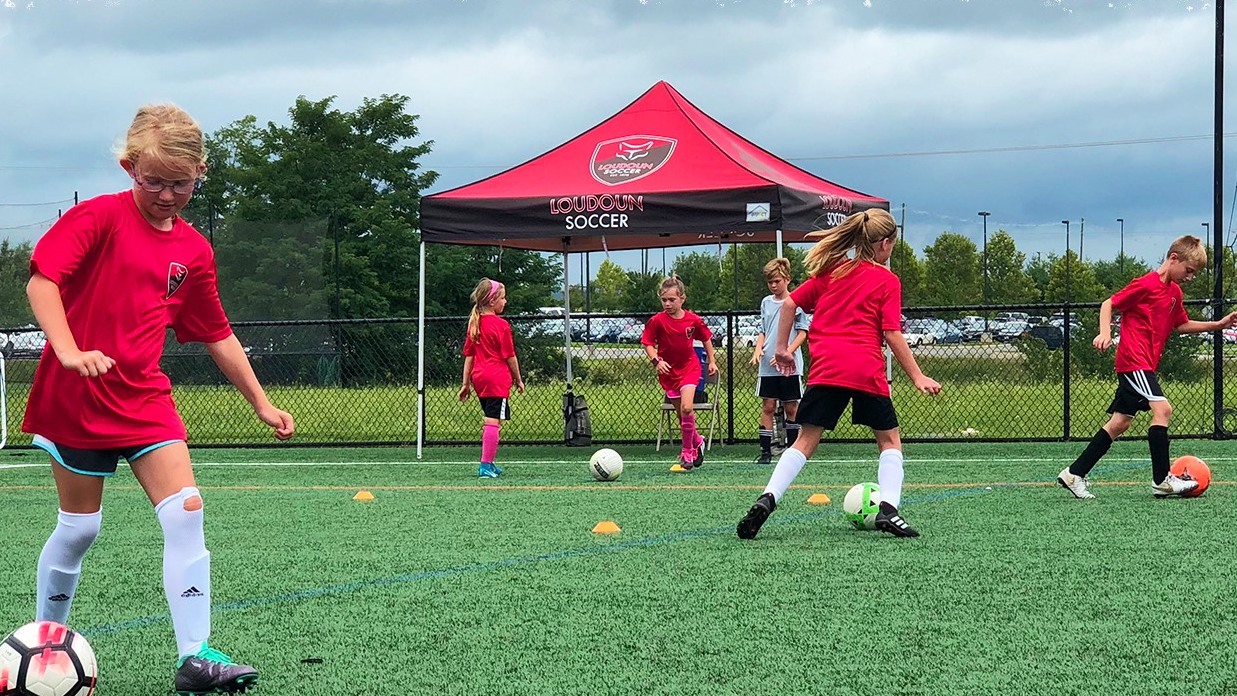 Loudoun Soccer has announced the cancellation of its Spring Recreational and Adult League seasons.
The decision comes after Virginia Governor Ralph Northam pushed the initiation of Phase I of the state's reopening protocol from May 8 back to May 15, as the coronavirus pandemic continues.
As a result, the Loudoun Soccer Board of Directors made the decision to cancel the Rec and Adult League seasons, with the calendar no longer presenting viable options to fit them in.
See below for the full statement released by Loudoun on May 4:
LOUDOUN, VA (May 4, 2020) – Today, Governor Northam announced that Virginia intends to initiate Phase I pandemic reopening protocols on May 15. With reopening phases now clear, and the season calendar shrinking, safely conducting the Spring season in any format or reasonable timeframe is not viable. Therefore, Loudoun Soccer's Board of Directors is officially canceling our Spring Recreational and Adult seasons.
Loudoun Soccer was the first local club to announce suspension of our Travel teams' participation in tournament and league play. We are actively working with our Travel leagues, who have not yet canceled, to determine how to conclude the Spring competitive season. We are finalizing plans relative to our team formation process for Fall 2020 and will provide additional details within the next two weeks.
Over the last few weeks of confusion, challenges, and frustrations, we held hope for some return to normalcy and thus had previously delayed the start of the season and examined options to return to the field safely in a modified schedule.
Despite those odds stacked against us, the prospect of hosting a season – no matter how small or dwindling – still existed. Knowing the tremendous positives – physically, mentally, and socially – participating in team sports provides, and recognizing how any level of normalcy would benefit our community, it was our obligation to exhaust all options before officially canceling the season.
With reopening phases now clear, and the season calendar shrinking, safely conducting the Spring season in any format or reasonable timeframe is not viable.
To describe this reality and decision as disappointing is an understatement. Children were excited to play, parents were ready to cheer and support, our volunteers were eager to coach, referees were committed to officiate, and our staff had worked tirelessly to provide the opportunity for nearly 7,000 Recreational players and 900 Adult League players to play this beautiful game.
We will issue financial recompense to Spring program participants. We are finalizing the details of our program and will release them by May 13. In the interest of transparency, the following elements are part of our consideration:
As a 501(c)3 non-profit, all Club revenues go to cover expenses, invest in the maintenance of our Loudoun Soccer Park facility, or to cash reserves to prepare for future needs or emergencies like this one.
The Board's strong desire is to keep our professional coaching and operational staff – the people that work closely with our Recreational and Travel families each day, and support our numerous volunteer coaches and coordinators – fully employed for as long as possible.
In addition to payroll, we incur fixed costs related to operating Loudoun Soccer Park, maintenance of county-owned fields, insurance, and Virginia Youth Soccer Association (VYSA) registration fees and dues.
We will likely be required to draw down on our cash reserves to meet our expense obligations in the coming months. If we are unable to play this Fall, it is possible that the Club will be forced to suspend or curtail operations.
We have already authorized full refunds to families who qualify under our financial assistance program, which helps ensure access to soccer regardless of ability to pay full fees.
Thank you to our Club members who offered their support and demonstrated patience through this challenging time, and your support – now, in the past, and as we move forward together through this uncertain time.
Our Club's philosophy – Developing Champions for Life – is more important now than ever. Loudoun Soccer's core values, strong foundation, and service to this community over the last 42 years will allow us together – Club and community – to persevere; to overcome the upcoming adversity we may face; and continue to allow thousands of children, parents, and families the opportunity to enjoy this Beautiful Game again.
Loudoun Soccer Board of Directors