Club Champions League announces launch of CCL Georgia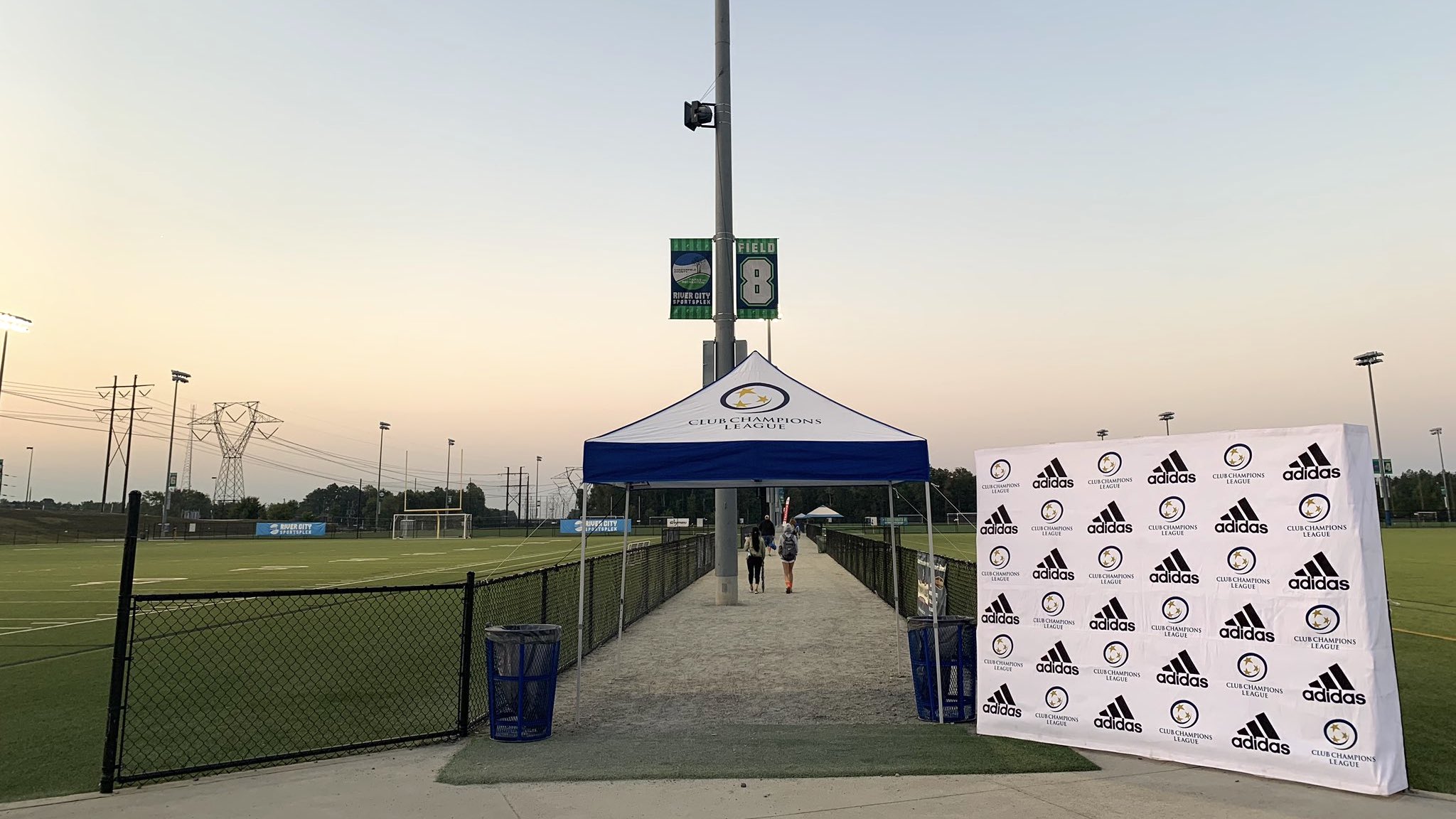 Charlottesville, VA – The Club Champions League (CCL) has announced the launch of CCL Georgia, a new conference set to begin play in Fall 2020.
The CCL was founded as the Virginia Club Champions League (VCCL) in 1997 and is the first club-based, club-centric youth soccer league in the United States. In 2013, the VCCL was rebranded to the CCL with its expansion into Maryland, Northern Virginia and Washington, D.C.
In December 2019, the league expanded its influence in assisting with the creation of CCL New England. Now, the CCL's brand is expanding into the South.
"Inter Atlanta FC is excited to be a part of something bigger than itself in the soccer landscape of Georgia," stated Matt Busch, Executive Director Inter Atlanta FC. "This venture and partnership allows us to focus on player development on a national level."
Busch, a former Director of Coaching at Virginia Rush, reached out to the CCL in January during the United Soccer Coaches Convention, and since that time he has been an integral piece in helping form CCL Georgia. As the new conference has emerged, Busch also added, "This new and refreshing league model offers clubs and teams across Georgia the chance to compete against other top clubs and teams, as well as participate in top CCL events and programs.  The CCL focuses on holistic club development that helps the player/family, coach, team, club, and community."
"Since 1997, and for 23 years, when the league was founded by five forward-thinking Technical Directors, the CCL has been on a path of connecting like-minded directors and clubs," said Brian Kuk, CCL Executive Director. "By doing this we have created a league and conferences led by directors who have a voice. This allows directors and clubs to do what is right for their members. We are excited to work with Georgia club leaders going forward."
CCL Georgia will be managed by CCL's executive staff, including: Kuk; Darryl Gee, Soccer Ambassador & Compliance; Mayowa Owolabi, Communications & Administration Director; Kevin Cash, Events & Sponsorship Director. The CCL's new model in Georgia will provide local, regional and national pathways while supporting clubs and teams in the region.
The CCL is well-known for its professional management, the collaboration of Technical Directors and Directors of Coaching from each club, and its focus on long-term development from the grassroots to top levels of play.
A key driver in announcing CCL Georgia is to introduce the benefits of the club-to-club culture which highlights club, community and long-term development. The CCL and its Board of Directors say they are prepared to work closely with club leaders in Georgia to educate and integrate the club-to-club model to unite clubs.
"Being able to bring together five like-minded clubs who are speaking the same language and looking for the same results for their clubs is unique," said Mayowa Owolabi, CCL Communication and Administration Director. "We are truly excited to be able to offer this proven player development model to the Georgia soccer landscape."
Below are quotes from others looking forward to the inaugural season:
Bill Rucker, the CEO of Georgia Storm had this to say about his club's participation in CCL Georgia: "Georgia Storm is proud to be an inaugural member of the Club Champions League Georgia and is excited for the opportunity to bring a higher level of travel-friendly competition to our teams. We are thrilled to be partnering with a well-established league, CCL, with an incredible history of providing college ID opportunities to their member clubs.  It's a great chapter in our club's future history and we are extremely proud to be part of the league."
Darryl Gee, CCL Soccer Ambassador: "The efficiencies and benefits of the club-to-club model are too many to ignore. Technical Directors will no longer have to chase their teams around the state on a Saturday or Sunday to oversee player and coach development. Club membership will be happy to know that their Technical Director or Director of Coaching can be at one site evaluating and assessing multiple teams and coaches instead of wasting time in a car while their club membership questions why they never see them on match days. Families with multiple kids will get to go to one site, coaches who coach multiple teams stay at one site, and more.  Families will truly see a return on their club investment."
Gareth O'Sullivan, the Executive Director at Triumph Youth Soccer Club had this to say about his excitement of the CCL Georgia announcement, "We are excited to be joining a proven brand like the CCL. The CCL Georgia founding group enables us flexibility in scheduling which ultimately leads to more competitive matches and a better game day experience."
Shane Moore, Executive Director of both Georgia Impact & Georgia Alliance – Cobb: "Georgia Impact and Georgia Alliance-Cobb are very excited to forge a new partnership bringing a decades-old, established league and their partnerships into the state of Georgia. With the cohesive group that has been working on this for months, we look forward to further collaborating to grow this league and work together to grow the game of soccer in Georgia and the Southeast."
Steve Danbusky, CCL President and Executive Director of Beach FC (Virginia Beach, VA): "In collaboration with the five founding member clubs, the CCL is excited to offer the club-to-club model for Georgia clubs and teams that are seeking to play in a league that has a clear focus on the very important layers of youth soccer: the player/family, team, coach, and club development. Not only will we provide fantastic on-the-field experiences but we will also present amazing off-the-field benefits through our gold standard strategic partnerships with adidas, Soccer.com, Kwik Goal, and United Soccer Coaches."
More information to come through the Spring – Summer 2020.