SoccerWire Q&A: Club Champions League directors discuss the CCL College Showcase Series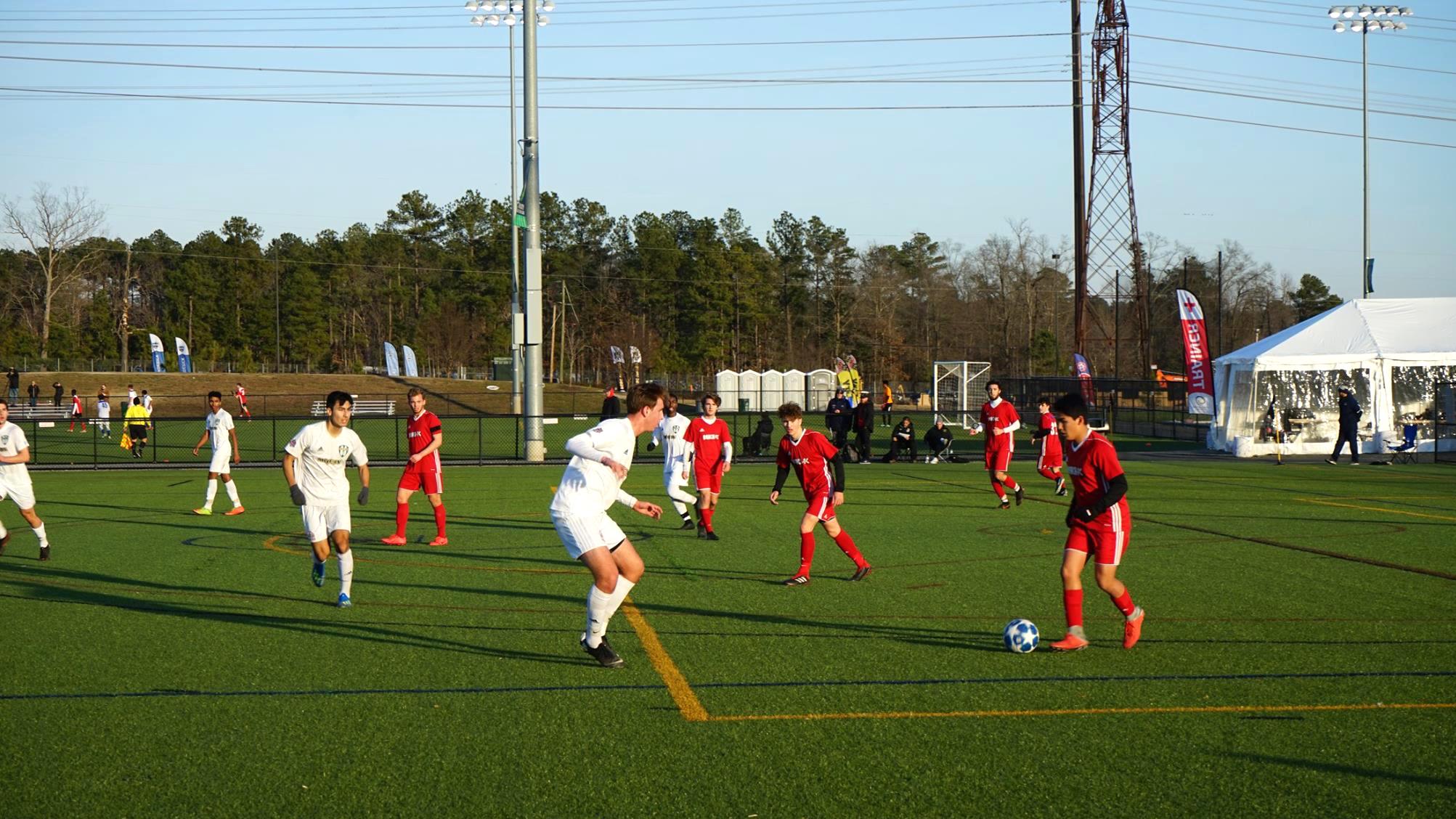 As the Club Champions League prepares to kickoff the 2019-2020 CCL College Showcase Series, SoccerWire caught up with league directors Brian Kuk and Mayowa Owolabi to discuss what's in store for the events.
The CCL College Showcase Series begins December 6-8 with the first of three event weekends that will be played this season. Opening weekend features competition from the CCL's top division known as the Premiership, along with high-level teams from outside clubs.
Following another weekend of Premiership level showcase play the weekend of January 31 – February 2, the CCL College Showcase Series will conclude February 8-9 with a final weekend of competition for the CCL's second division, known as the Championship level.
Showcase games are played in Richmond, Va. at River City Sportsplex, Glover Park and Stratton Park, with more than 150 men's and women's college coaches already registered to attend the event, which features U-16 through U-19 age groups.
See below for SoccerWire's Q&A on the CCL College Showcase Series with CCL Executive Director Brian Kuk and Communication & Administration Director Mayowa Owolabi.
What has made the CCL College Showcase such a strong environment for recruiting?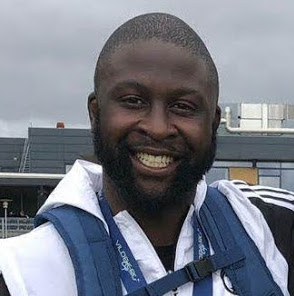 Owolabi: We've been able to get confirmation from about 150 college coaches and are expecting over 170 to be in attendance for the weekend. The CCL provides a first class experience to coaches and teams and I believe that is why we have such a strong pull of coaches coming to recruit at our events. Not only do we have some of the most competitive teams and top players from the state all at one location, but we also set up our event like the World Cup.
Coaches have access to a fully covered – and heated – hospitality tent that offers three home cooked meals (breakfast, lunch and dinner) 4-5 flat screen TV's to watch English, Spanish Italian and German professional games and also live-streamed CCL Showcase matches.
We also would like to highlight our CCL Showcase Player Profile book. This book contains contact information for every player player in the event over the weekend. We put in a ton of hours to make sure we can provide this booklet that showcases all players, key playing notes, and contact information to every coach that attends our events. The coaches love it and these booklets make the recruitment process that much easier knowing you have full access to all players info already before walking out to the field.
Which clubs and teams get to participate in the December event? Are all attending teams members of the CCL? 
Owolabi: Great question, we have 150 teams participating in the event this weekend! We have 130 CCL teams that participate in this event and 20 outside teams that balance the weekend schedule. Many of the matches that CCL teams will play will be league matches within a showcase format. The games end up becoming more competitive as there are league points on the line as well as the pursuit of getting the coveted US Youth Soccer League Championship playoff spot [CCL age group winners from all league games receive this spot].
We have been able to get tons of traction from college coaches by building this event and having all of these match days played in one central location making scouting and recruiting easy and convenient. The CCL Showcase provides massive value for our membership. The remaining teams that participate are from clubs currently seeking acceptance into the CCL. The CCL has a very intensive application process which includes hosting a full match day and traveling to compete in a match day, however, we also want to be able to assess a club's overall competitiveness.
And the CCL Showcase is a fantastic place for us to bring in the applicants, assess their older age group teams, see their coaches in action, and assess the sideline behavior of all members of the club. During this time we are able to speak with Club Directors and key leadership while their membership gets to see a great depiction of what the CCL can offer as a league.
The December event kicks off the CCL's 2019-2020 College Showcase Series. What is the overall structure and philosophy behind the CCL's College Showcase Series format?

Kuk: The CCL and its member clubs have a long history of student-athletes moving on to play at the collegiate level. Not just make a roster but actually having an impact. Through competitive league play, the CCL helps prepare our top teams to compete on the National stage. And we have proven this on the fields through our success winning National, Regional, and State Championships.
So, with so many college showcase events in the marketplace we felt strongly as an organization that we needed to create a Showcase event that places the spotlight on the CCL player as opposed to be lost in the crowd at another event. Since there are few non-CCL teams play in our events, CCL players and families know that their investment in their club is providing a direct return by getting two Showcase events dedicated to helping their son or daughter.
However, there is another reason why we wanted to operate Showcase events and that is to combat the excessive costs of other college showcase events in the market place. We are able to put on two CCL College Showcase events for less than what it costs a team to attend a national event. We are proud to promote that aspect.
Finally, we recognize and value the time and budgets of college coaches/programs. This is why we go out of our way to take care of the college coaches from meals, to discounted hotels, to one location (no travel between sites), and more. You treat the college coaches well and they will want to come back. And the best part is the CCL has immense talent so it is a huge win-win for the college coach. We are truly the destination for the college bound player and the college coach.
What's new this year for the CCL College Showcase? 
Owolabi: We are always looking for the best ways to stay current and on top of appropriate trends. This year we are adding live-streaming of all CCL College Showcase games played on field 4 and 5 at River City Sportsplex!
We have signed an agreement with MyCujoo.tv to become our live-streaming partner and we will be able to showcase these games online for family members who cannot make it to games (or choose to stay in their cars). In addition to live-streaming these games, they will be stored on a database within the CCL's MyCujoo.tv account so all CCL members will have access to it as well!
This is a huge value-add for our players and families as it creates a database of videos for them to use as highlight videos during the college recruiting process, and also for coaches, teams, and clubs as it will be available to download for team meetings, club marketing, and more. We are excited about this and could open the door for more fields to be live-streamed in the near future.
How has the event grown and evolved over the past several years since its inception?
Kuk: As the league has grown and evolved so has the CCL College Showcase series. There was a time when there were only eight clubs participating in the very first College Showcase. We now have 16 Premiership level clubs that play. The quality has improved tremendously over the years. This is due to clubs doing a great job developing players but also due to the quality of clubs were are bringing into the league.
Over the past two years, we have seen approximately 100-110 college coaches at our December event. This year we will see anywhere between 160-180 college coaches when all said and done. That will be a record. We tend to see more college coaches at our February event as there are less conflicts and the college cup is finished (played in December). So we are very excited about the growth of our events.
Teams play 1 game per day, unlike many tournaments where they often play twice in the same day. Has that resulted in a higher quality of play throughout the weekend? 
Owolabi: For these older age groups, the appropriate rest and recovery is crucial in having the most competitive, meaningful matches. That is what college coaches want to see. The one game per day model is working and is the right thing to do. Players understand that college coaches are watching and they have 80-90 minutes to impress. With playing one game a day it really allows the player to put forth that maximum effort and compete at the highest level each and every game. The expression "leave it all on the field" could not be more true during the CCL College Showcase weekend.
What are some of the most common pieces of positive feedback that you receive from college coaches who attend the event? 
Kuk: One location. Quality competition. Plenty of top players that can play at all levels of college soccer. Professional and respectful coaches. Majority of matches are league matches which raises the competitive quality of each match versus a "showcase" match. Heated hospitality tent that offers breakfast, lunch, dinner, snacks, drinks, TVs and more so that coaches don't have to leave the site; just a quick break and then back out to watch players. Easy to use booklets.
Anything else you'd like everyone to know about the CCL College Showcase Series?
Kuk: The CCL sees over 300 student-athletes move on to college programs every year at the NCAA Division I, II, III, and NAIA levels. The CCL is not just another league, we are a league committed to helping see top player reach their dreams of playing at the next level.
We will also have a heated parents hospitality tent this year. We hope to see parents pop-in so we can hear what they would like to have in the hospitality tent in years to come. For younger siblings, we have a game truck with Xbox, PlayStation inside so that they can have some fun too. It is all free. We really try to create an event that offers something for everyone. It is one small way we can say thank you to everyone for participating in the CCL and coming to the College Showcase.