United Soccer Coaches announces 2019 Fall High School All-America Teams (Girls)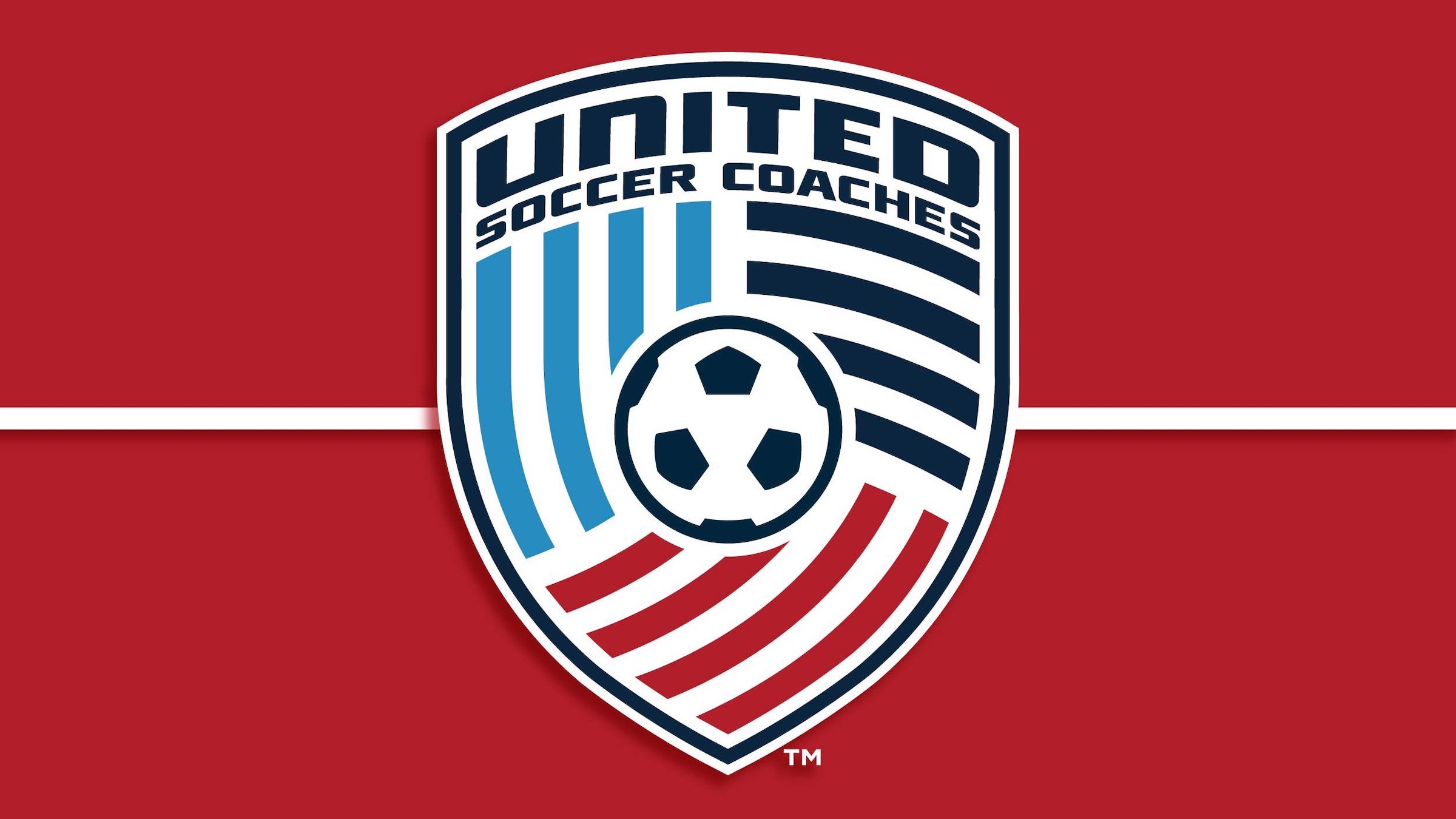 KANSAS CITY, Mo. (Dec. 4, 2019) – United Soccer Coaches announced on Wednesday the association's High School Boys and Girls All-America Teams for the 2019 fall season.
Among the 131 High School All-Americans (72 boys, 59 girls), four girls and four boys earn All-America recognition for a second time in their high school careers and senior, Louisa Essuman from The Hotchkiss School in Lakeville, Conn. is earning All-America honors for the third time.
Players on this year's United Soccer Coaches High School All-America Teams will be recognized for their accomplishments at the All-America Ceremony & Reception on Saturday, Jan. 18 at the Baltimore Convention Center in conjunction with the 2020 United Soccer Coaches Convention.
In addition to today's All-America Teams announcement, the 2019 United Soccer Coaches Fall Boys and Girls High School All-Region Teams have been posted in the Awards Central section of UnitedSoccerCoaches.org.
2019 United Soccer Coaches Fall High School Girls All-America Team
Pos
Name
Class
School
City, State
K
Emily Hardy
Sr.
Phillips Academy
Andover, Mass.
K
Faith Hutchins
Sr.
South Kingstown High School
Wakefield, R.I.
K
Stephanie Sparkowski
Sr.
East Meadow High School
East Meadow, N.Y.
D
Lindsey Brick
Sr.
Quince Orchard High School
Gaithersburg, Md.
D
Sara Brocious
Sr.
Eastern High School
Voorhees Township, N.J.
D
Kelsi Carrico
Sr.
Penn High School
Mishawaka, Ind.
D
Myah Giordullo
Jr.
Mariemont High School
Cincinnati, Ohio
D
Sophia Gorski
Sr.
Walsh Jesuit High School
Cuyahoga Falls, Ohio
D
Emily Mason
Jr.
Hunterdon Central Regional High School
Flemington, N.J.
D
Gabriella Montoya
Sr.
Volcano Vista High School
Albuquerque, N.M.
D
Addison Symonds
Sr.
Lone Peak High School
Highland, Utah
M
Laureen Ashman
Sr.
Chenango Forks High School
Binghamton, N.Y.
M
Diana Benigno
Sr.
Beavercreek High School
Beavercreek, Ohio
M
Sophia Boman
Sr.
Edina High School
Edina, Minn.
M
Jenna Chatterton
Jr.
Noblesville High School
Noblesville, Ind.
M
Caitlin Donovan
Sr.
Conestoga High School
Berwyn, Pa.
M
Isabella Ginocchi
Sr.
Bishop Watterson High School
Columbus, Ohio
M
Laura Gouvin
Sr.
Miss Porter's School
Farmington, Conn.
M
Anna Haddock*
Sr.
Greenwood High School
Bowling Green, Ky.
M
Sydney Ham
Sr.
Briarcrest Christian School
Eads, Tenn.
M
Taylor Huff
Jr.
Madison Comprehensive High School
Mansfield, Ohio
M
Eliza Jansuwicz
Sr.
Bangor High School
Bangor, Maine
M
Kaylyn Krul
Sr.
Camden Hills Regional High School
Rockport, Maine
M
Chloe Landers*
Sr.
Glastonbury High school
Glastonbury, Conn.
M
Lilly McCarthy
Sr.
McDonogh School
Owings Mills, Md.
M
Kelli McGroarty*
Sr.
Eastern High School
Voorhees, N.J.
M
Peyton McNamara
Sr.
Brien McMahon High School
Norwalk, Conn.
M
Ellia Podojil
Sr.
Indian Hill High School
Cincinnati, Ohio
M
Kenna Souder
So.
Eastwood High School
Pemberville, Ohio
M
Hannah Stuck
Sr.
Peters Township High School
McMurray, Pa.
M
Sydney Urban
Sr.
Poly Prep Country Day School
Brooklyn, N.Y.
M
Sophia Vieira
Sr.
Whippany Park High School
Whippany, N.J.
F
Catherine Barry
Sr.
Tabor Academy
Marion, Mass.
F
Kate Bonshak
Sr.
Whitehall High School
Whitehall, Pa.
F
Kelly Brady
Sr.
North Rockland High School
Thiells, N.Y.
F
Hannah Curtin
Jr.
Winchester High School
Winchester, Mass.
F
Chloe DeLyser
Sr.
Marion High School
Marion, N.Y.
F
Drew Dempsey
Sr.
Weymouth High School
Weymouth, Mass.
F
Baylee DeSmit
Jr.
McDonogh School
Owings Mills, Md.
F
Kailyn Dudukovich
Jr.
Lakota West High School
West Chester, Ohio
F
Madeline Eskin
Sr.
Houston High School
Germantown, Tenn.
F
Louisa Essuman**
Sr.
The Hotchkiss School
Lakeville, Conn.
F
Maddie Fried
Jr.
Saint Joseph High School
Trumbull, Conn.
F
Kyla Gallagher
Sr.
Miss Porter's School
Farmington, Conn.
F
Abi Hoffman
Jr.
Barlow High School
Gresham, Oregon
F
Kristina Kelly*
Sr.
Camden Hills Regional High School
Rockport, Maine
F
Mary Clare Langan
Sr.
Ramapo High School
Franklin Lakes, N.J.
F
Olivia Lawson
Sr.
Christian Academy of Louisville
Louisville, Ky.
F
Chloe Layne
Sr.
King Philip Regional High School
Wrentham, Mass.
F
Jordyn Levy
Jr.
Half Hollow Hills High School West
Dix Hills, N.Y.
F
Paige Peliter
Sr.
Cretin-Derham Hall High School
Saint Paul, Minn.
F
Grace Pinkus
Sr.
Burr and Burton Academy
Manchester, Vt.
F
Maia Ransom
Sr.
Copley High School
Copley, Ohio
F
Lawson Renie
Sr.
Cincinnati Country Day School
Cincinnati, Ohio
F
Shaelyn Robertson
Sr.
Tates Creek High School
Lexington, Ky.
F
Shelby Sallee
Jr.
Strongsville High School
Strongsville, Ohio
F
Olivia Stowell
Sr.
Londonderry High School
Londonderry, N.H.
F
Anna Sweeney
Sr.
Archbishop Alter High School
Kettering, Ohio
F
Maya Zovko
Sr.
Kirtland High School
Kirtland, Ohio
* Indicates previous selection