Girls ECNL Texas National Event set to host 189 teams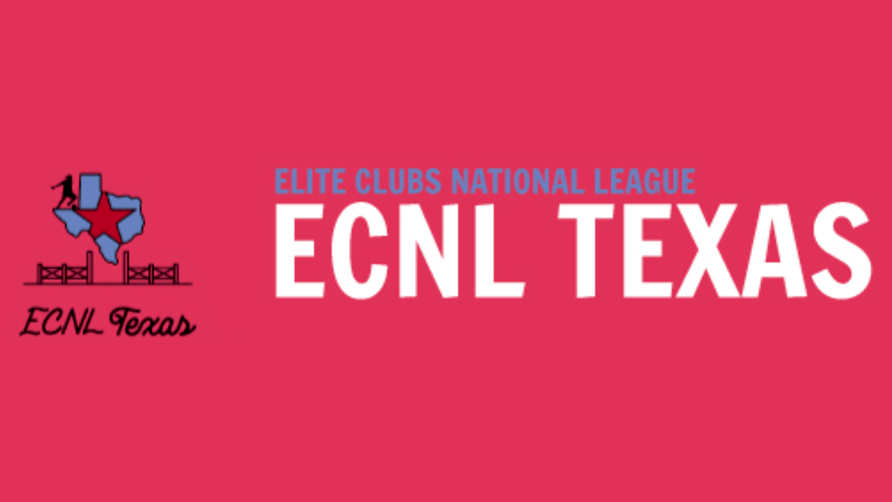 A total of 189 teams will be competing in the 2020 Girls ECNL Texas National Event from February 15-17 across two field complexes in the Houston area.
The event will feature 69 teams participating in the U13/U14 Showcase, and 120 teams for the U15-U17 National Event.
College coaches from all over the country have registered to attend the tournament, representing NCAA Division I, II and III, along with the Junior College and NAIA levels.
Players in the 2003 and 2004 age groups will also have the opportunity to compete in this weekend's ECNL National Selection Game, which will be played on Saturday, Feb. 15. ECNL Girls National Selection Games are played "under the lights" at ECNL Girls National Events that are held throughout the season at venues across the country to provide top players an opportunity to shine on the league's brightest stage.
Click Here to view the rosters for this weekend's ECNL National Selection Game.
See below for a look at all of the attending ECNL Member clubs, and the age groups in which they are participating.
Girls ECNL Texas: Website | College Coaches | Schedule
Girls ECNL Texas National Event (U13-U17)

Attending Clubs

Age Groups

All

U14

U13, U14

All

U13, U14

U15, U16, U17

U15, U16, U17

All

U15

All

U14, U15, U16, U17

All

All

U13, U14

U14, U15, U16, U17

U14, U15, U16, U17

All

U-13

All

U13, U14, U15

All

U13, U14, U15, U17

All

U15, U16, U17

All

U15, U17

U13, U14, U16, U17

U14, U16

U14, U15, U16, U17

U16

U13, U14 ,U15

U15, U16, U17

U13, U14, U16, U17

U15, U16, U17

All

U13, U14

U15, U16, U17

U15, U16, U17

All

U14

U16

U13, U14

U15, U16, U17

U15, U16, U17

All

U14, U15, U16, U17

All

All

U14, U15

U13, U14

U13, U14, U15, U17

All

U16, U17

U15, U16, U17

Washington Premier

U14, U15, U16, U17

World Class

U16, U17