Pipeline SC, Baltimore Armour executive Santino Quaranta on youth development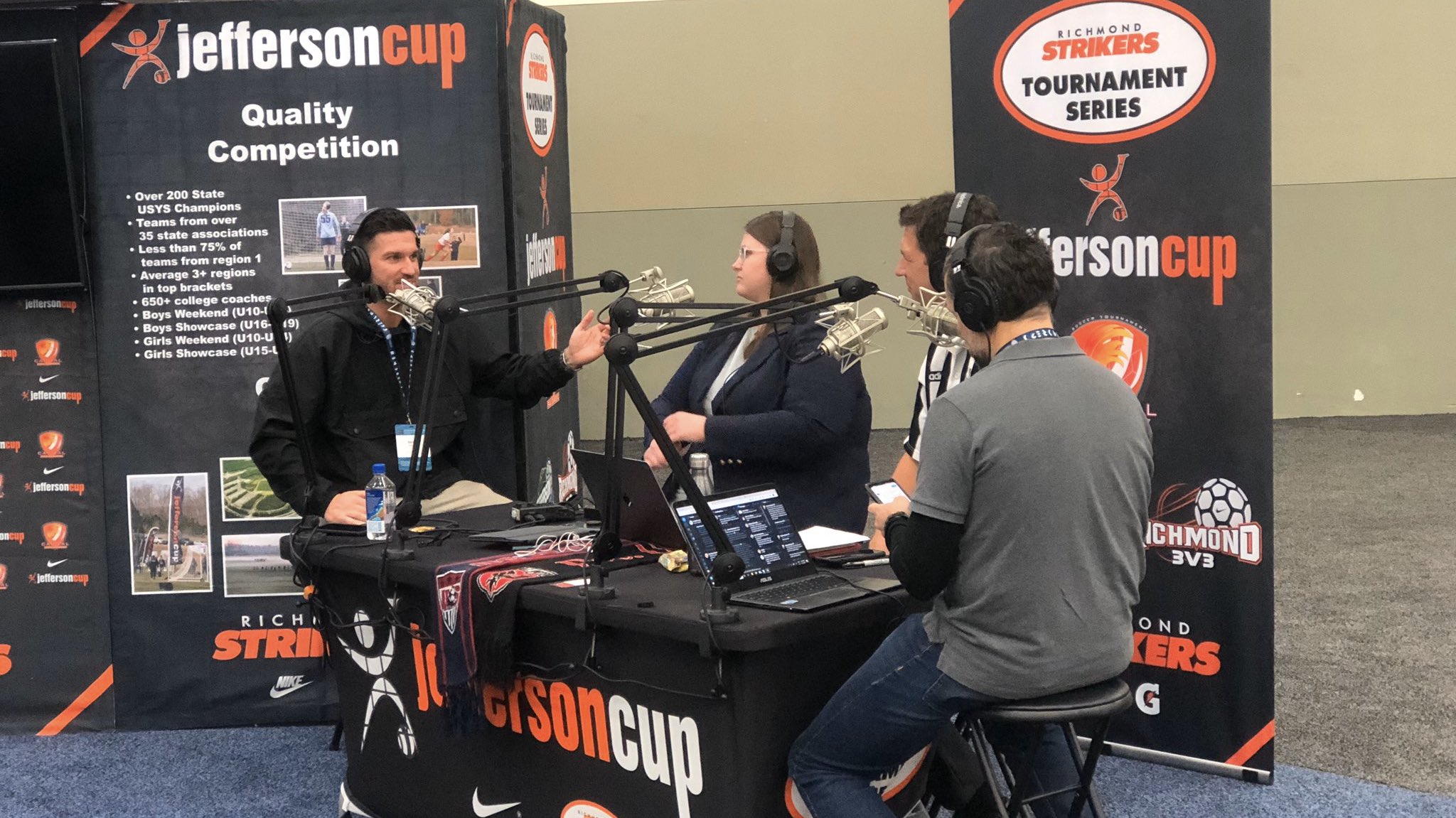 Pipeline Soccer Club and Baltimore Armour executive Santino Quaranta has spent more than a decade building some of the top youth soccer programs in the state of Maryland.
Prior to his coaching days, Quaranta was one of the most highly-touted prospects in Major League Soccer, when he became the youngest player in league history at age 16 as a first round draft pick of D.C. United. He played in MLS from 2001-2011 and earned 15 caps with the senior U.S. Men's National team from 2005-2009.
Now age 35, Quaranta is in the midst of a successful second career as one of the top coaches in the Baltimore, Md. area. He is a co-founder of Pipeline Soccer Club, which has risen to national prominence on both the boys' and girls' sides since its inception in 2011. His primary focus is currently on his role as director of the Baltimore Armour U.S. Soccer Girls' Development Academy program, of which Pipeline is one of several member clubs contributing to Armour's elite player pool.
Quaranta recently appeared as a guest on the The SoccerWire Podcast to discuss his personal experience turning pro out of high school, along with the current landscape of youth soccer player development in the United States. The interview took place at the Jefferson Cup booth on the floor of the exhibit hall at the 2020 United Soccer Coaches Convention in Baltimore.
See below for a few of the best excerpts on key youth soccer topics from Quaranta's appearance on The SoccerWire Podcast, or Click Here to listen to the full episode.
On U.S. Soccer's high school soccer ban for Development Academy players, which contributed to a near-decade long delay for the Baltimore area to get its first DA club. The Baltimore region boasts one of the best high school soccer scenes in the country:
"You can't make decisions from 30,000 feet. For us that are in the trenches, each market is different. Even for us in this state here, the player pool in Howard County is different than the player pool in Baltimore, because they're private schools vs. public schools. Great public schools here – you have Centennial [High School] and the historic programs like Wild Lake – but the masses in Baltimore are so accustomed from a family and generational standpoint, on [Archbishop] Curley, McDonogh and Calvert Hall – the programs are engrained in the families, and so it's kind of breaking that [local landscape] to now say high school vs. DA.
We could sit and talk for hours about this, and again, Baltimore is a unique place. The private schools are fantastic, the education is fantastic, and that's first and foremost. And if that checks boxes for players, they have to make sure that's covered. For National Team players that have potential, they're going to have to make a decision at some point. What is really important in terms of their progression? They're few and far between because that's an individual basis is one out of 10,000 players that come through."
On the launch of Pipeline Soccer Club in 2011, and how it has grown into a nationally-renowned program:
"What we decided early on was we decided we wanted to develop a culture, and that culture included training facilities, kids training in the same gear, brand, what you're willing to do for the brand, who coaches the brand and what that environment looks like from the foundation. Not bring in the best players who are just putting on a shirt. It was to start from scratch creating a – people say this a lot – but creating a culture from the top.
We put a lot of work in because we were competing against the Baltimore Bays, and they were the No. 1 club in the country. They did a great job, but we just thought about being innovative and focusing on the second-tier player and giving them what they needed as well. It was also about the jersey, the jackets, were kids going to wear these to school and be proud of what they were wearing? That was a big part of it, it might sounds crazy but it was about being cool and having fun. We were young guys who didn't really know a lot about the landscape, but we were going up against a giant. We didn't want to take anybody down, we knew who we were. It was hard at times to get smashed by some of these teams, but we always stayed the course.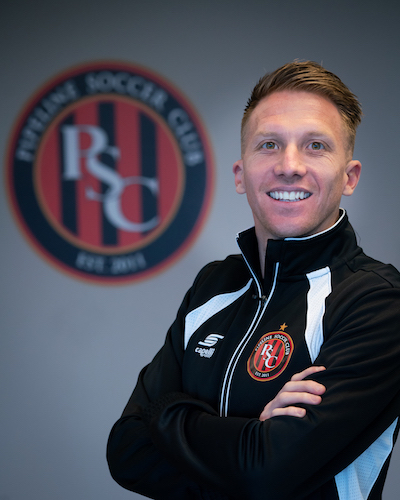 My partner Sean Rush he's always done so much on the business and marketing side, and we created this bond that the on-field stuff, I started to learn more and more with my growth as a coach and how to manage players. At first I expected them to have a first touch just like mine. Coming from D.C. United's locker room, and going to work with 7, 8 and 9 year olds, it's hard, especially in an environment that's very cutthroat. So it wasn't about talent at first, it was about who we were. And then, the talent slowly started to come in, and it was a slow build."
On the growth of youth soccer leading to talent retention in the Baltimore region, which now has both Girls and Boys DA clubs, ECNL and other top club soccer programs, in addition to a thriving high school scene:
"The satisfaction is when you see players commit to schools and their families are so happy, and we've had them for years. Or when a kid gets called into the national team, it's not because of us, it's because of a situation that we try and put them in on a daily basis, and an environment that we try and create. That's the most satisfying part. Every year, a team from Baltimore usually is a US Youth Soccer national champion. You have qualify ECNL teams in this state, you have quality DA teams, there's a lot of talent in the Baltimore area.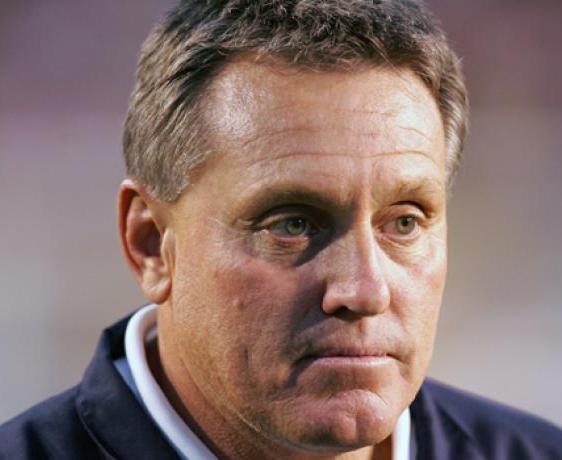 Myself, [Baltimore Armour Technical Director] John Ellinger – We're proud of what we've created, but it's a battle every year for players, the ever-changing landscapes, it really is hard because there isn't a clear pathway from a club standpoint. That's the hard thing about messaging for us is you have Baltimore Armour, you have Pipeline, you have SAC [Soccer Association of Columbia] – you have all these different tournaments, National League – it becomes hard for parents to grab on and know what's best for their kids, and know what the best pathway is. From a marketing standpoint, you have to know, not just for the top player, but for the second and third team players, how do we give them a similar environment? How do we give them the same field space as a top group? That's what we talked about early on with Pipeline, that was very important."
Listen to Quaranta's full interview and browse more episodes of The SoccerWire Podcast: