NJYS Futsal State Cup Managed by EDP champions crowned in U9-U19 age groups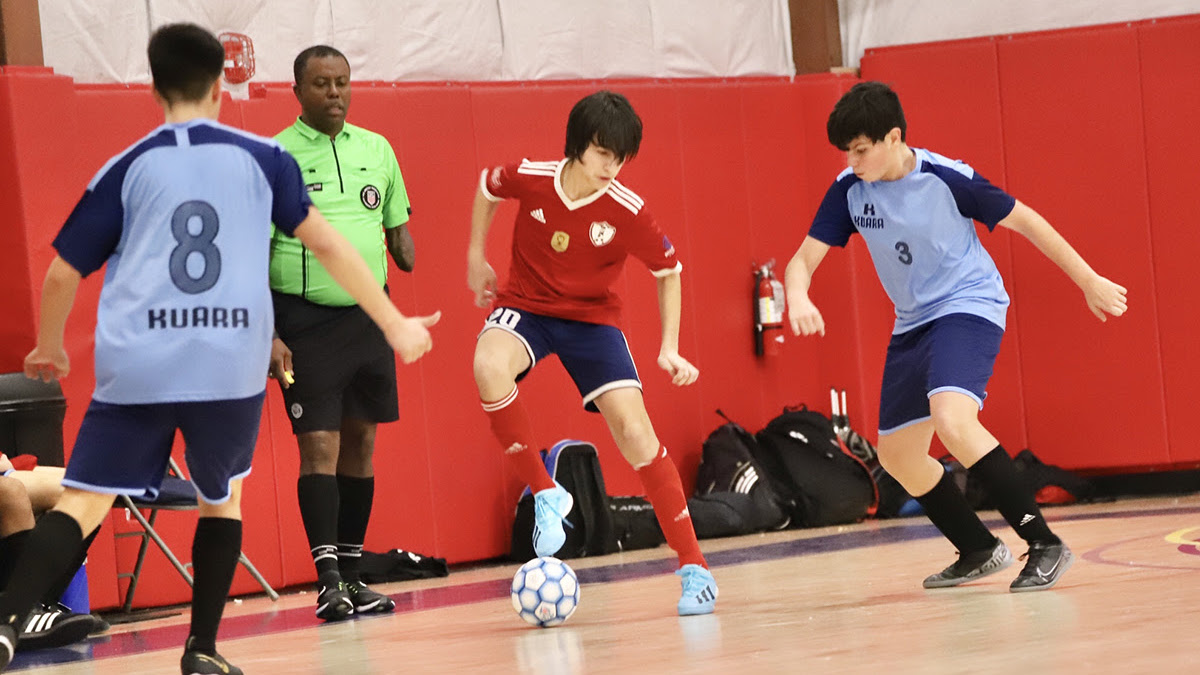 East Windsor, N.J. – Following two weekends of competition, boys and girls champions have been crowned in the 9U to 19U age groups of the NJYS Futsal State Cup Managed by EDP.
Additionally, those winning teams are now eligible to participate in US Futsal's prestigious Regional Championship event that will be held this February at the Atlantic City Convention Center.
"NJ Youth Soccer was thrilled to host this fantastic event that was managed by EDP," said Evelyn Gill, NJYS President. "We witnessed an increase in participating teams and a high level of competition throughout the tournament. We are grateful to all the competing teams and wish the NJYS Futsal State Champions continued success at the US Futsal Northeast Regionals."
NJYS Futsal State Cup Champions
9U Boys: La Masia USA FCB
10U Boys: NJ Strikers FC
11U Girls: SJEB Rush FA
12U Boys: North Plainfield SC
12U Girls: SJEB Rush FA
13U Boys Red: Ironbound Red Raiders – Red
13U Boys White: Ironbound Red Raiders – Blue
13U Girls: YESA Heat
14U Boys: FC Monmouth Cobras
14U Girls: NJ Fire Black
15U Boys: Ironbound SC Blue
17U Boys: FC Copa Academy NL Black
19U Boys: Elite SC Elite
The NJYS Futsal State Cup Managed by EDP featured 5v5 futsal, with all teams playing three games at the group stage. At most age divisions, a semifinal and final match were then conducted after group play was completed. Matches were played at three different locations, with Sportika Sports, All Seasons Sports Academy and The Fields Sports Complex hosting games.