First ECNL Girls champions decided as 2021 National Finals field is set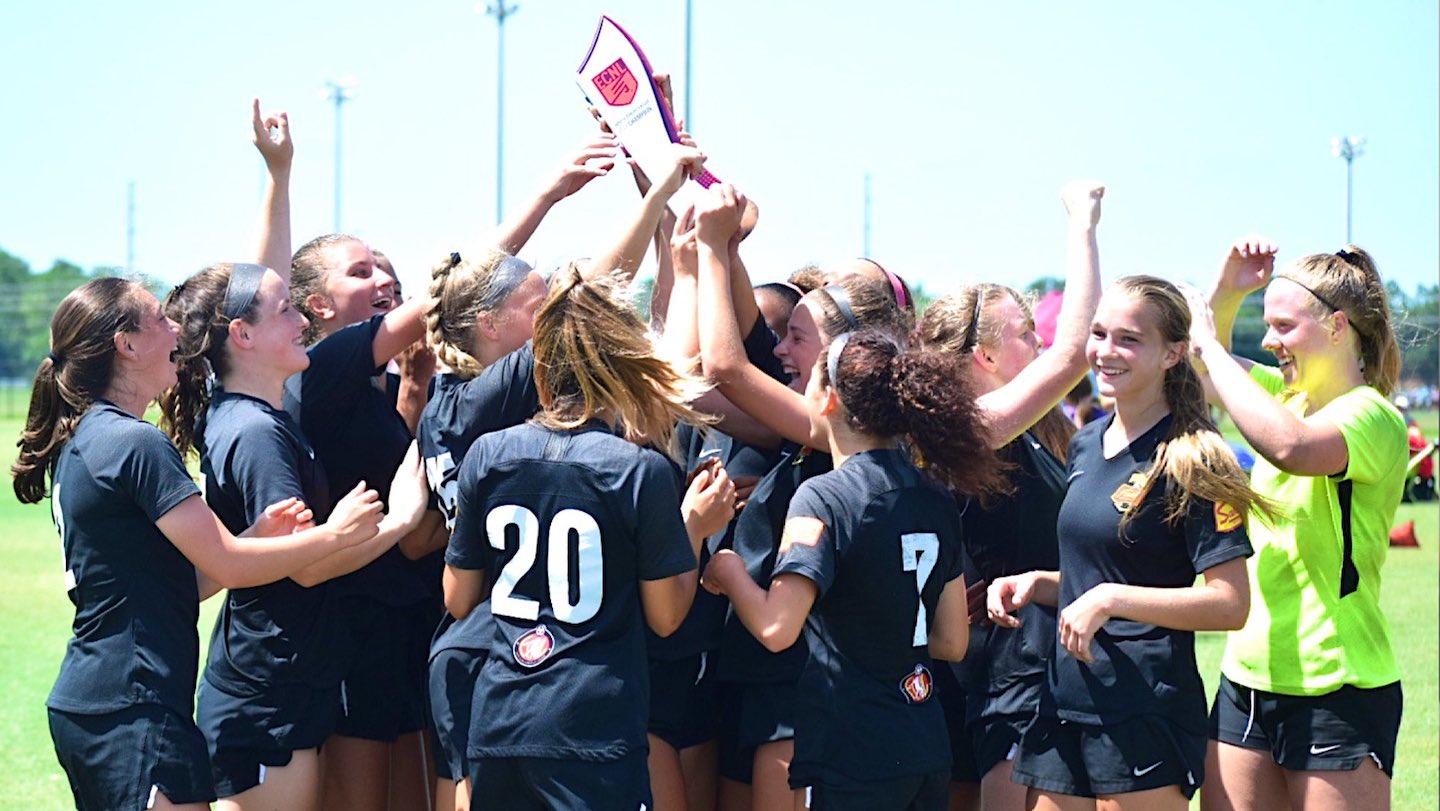 The field is set for the 2021 ECNL Girls National Finals and the first group of national champions were crowned this past week at the ECNL National Playoffs in Lakewood Ranch, Fla.
Chicago club Eclipse Select SC was crowned in Florida as the U-18/19 Champions League winner after a thrilling 3-2 victory in the title match against Internationals SC.
Teams across the U14-U17 age groups have booked their spots in the ECNL National Finals, which will be played later this month in Richmond, Va. The Champions League, which is the top flight of ECNL postseason competition, will see the U14, U16 and U17 age groups play their semifinals and finals in Richmond.
Due to inclement weather during the National Playoffs in Florida, the U15 age group was unable to complete its quarterfinal round. The U15 Champions League division will send eight teams to the National Finals, where they will begin play with the quarterfinals.
[+Players That Impressed: ECNL Girls National Playoffs 2021]
Other ECNL postseason divisions include the North American Cup (2nd flight) along with the Showcase Cup and the Open Cup. Numerous champions were decided in those competitions in Florida, while others were unable to compete play due to weather.
See below for a listing of ECNL National Finals qualifiers in the Champions League, in addition to the champions and/or teams left standing in the Cup divisions.
To view the full results from the ECNL National Playoffs, Click Here.
ECNL National Finals Qualifiers (Champions League)
North American Cup, Open Cup and Showcase Cup
North American Cup
Showcase Cup
Open Cup
Composite
*Legends FC was disqualified from the U18/19 Composite competition after it was determined that they had ineligible players on their roster.