Players That Impressed: Girls Club Soccer – September 2022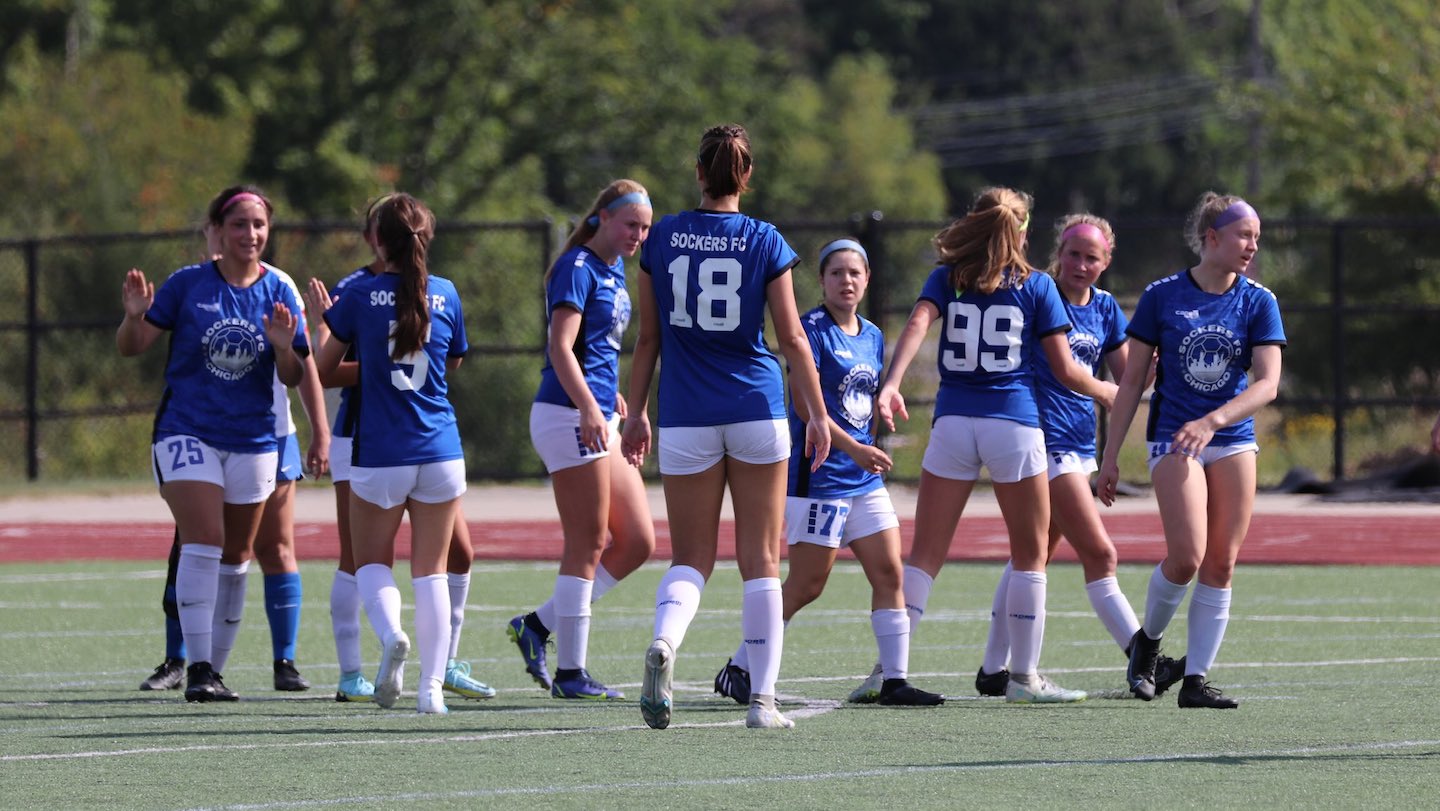 A new youth soccer season is officially underway, and some of the nation's top prospects are already making a major impact for their clubs.
SoccerWire is currently seeking Players That Impressed nominations for girls club soccer competition, across the U13-U19 age groups. Coaches, parents and athletes are invited to submit nominations for up to two (2) players per team, highlighting this month's standout performances.
[Submit Your 'Players That Impressed']
See below for a listing of some of the top performances from the month of September, sorted by high school graduation year.
2028
Ava Walker | Forward
Cincinnati United Premier U13 (OH)
Walker recorded a brace, highlighted by a bicycle kick goal, to lead CUP to a win during their Girls Academy season opener against Indy Premier United.
2027
The FC Dallas ECNL standout had a hat trick against Classic Elite, accounting for all of the game's goals in a 3-0 win. Taylor also played a key role as her side earned a 1-1 draw against Sting Austin.
Jordyn Heathcock | Midfielder
Oklahoma Energy FC U15 (OK)
The USYNT ID Center invitee has opened the season strong for Oklahoma Energy's 2008 ECNL squad. Over the weekend of Sept. 10-11, Heathcock netted a pair of free kicks, including one which proved to be the game-winner against Challenge SC.
2026
Showed off her playmaking abilities with 4 assists over the course of two ECNL Texas Conference wins for Solar SC U17 against Sting SC teams.
A key member of SC Wave's strong defensive unit, Maurer helped her team record a pair of clean sheets during a trip to Michigan against Nationals SC (Gray) and Michigan Jaguars in Girls Academy competition.
———————
Shea Krakowski | Midfielder
Eclipse Select SC U15 (IL)
Eclipse Select SC 2008 is 3-0 to start the ECNL season, with Krakowski leading the midfield as a two-way contributor. Her defensive play has been outstanding, and on the attacking side she has produced several timely goals and assists.
Solid 5-0 WIN today against Rockford! What a great cross for my header goal! @EclipseSelectSC @ECNLgirls @TopDrawerSoccer @ImYouthSoccer pic.twitter.com/AWeqfiqlqr

— Shea Krakowski (@SheaKrakowski) September 10, 2022
———————
Ale Munneke | Midfielder
Albion Hurricanes FC U15 (TX)
Paced AHFC's attack with a hat trick during her team's 4-2 win against Oklahoma Energy FC in their ECNL Texas Conference home opener.
———————
Sonali Aras | Midfielder
Albion Hurricanes FC U15 (TX)
Put her set piece abilities on full display in an early season ECNL match against Oklahoma Energy FC, tallying a pair of assists, both coming off corner kicks.
———————
Zea Gonzalez | Forward
Sting Austin U15 (TX)
Fed her teammates the ball for 2 team goals and added 2 assists in Tulsa. Going up against fellow Sting affiliate Sting Royal in ECNL action, Gonzalez scored from beyond the 18 on a left-footed curler with 2 defenders on her. In another match against Solar SC, she showed her two-way abilities, making an appearance on the back line.
———————
Grace Condon | Defender
Sting Austin U15 (TX)
During an early season trip to Oklahoma for games against Tulsa SC and Oklahoma Energy FC, Condon stepped into the offense and scored two goals off of corner kicks. She has proved herself as a force in the box with aggressive play on both ends of the field.
2025
Our season kicked off this weekend with a great 2-0 win! Here is a look at my goal…getting in behind the backline @VaUnionFC @ImCollegeSoccer @ECNLgirls @ecnl06 @UnionECNL #unionecnl #ecnl pic.twitter.com/uPT5Sr7NSf

— 𝙉𝙖𝙬𝙧𝙚𝙚𝙣 𝘼𝙝𝙢𝙖𝙙 (@nawreenahmad) September 13, 2022
———————
Ja'Keyra Bryant | Defender
Sting SC Royal U16 (TX)
Made significant contributions from her outside back position as Sting SC Royal U16 notched their first clean sheet of the ECNL season against Classics Elite.
———————
Payton Nutzman | Midfielder
CESA U16 (SC)
Opened the season with a hat trick as CESA Liberty ECNL 2007 cruised to a 4-0 win over
Florida West FC in the first game of the U16 ECNL season.
———————
Camila Palacios | Forward
Classics Elite U17 (TX)
Ignited the Classics Elite attack with her playmaking talents in their 4-1 win against Sting Black. Palacios was involved in all of her team's goals, assisting 3 and scoring the other one herself.
Class of 2024
The USYNT ID Center participant organized Solar's defense during a clean sheet performance against Sting SC on Sept. 11.
———————
Emily McBride | Goalkeeper
Arlington Soccer U17 (VA)
Playing behind a tough Arlington Soccer back line, McBride preserved a clean sheet during her ECNL team's season-opening 1-0 victory against Charlotte Independence.
———————
Hailey Moschitta | Forward
Atletico FC NY U17 (NY)
Playing with the Atletico FC NY U17 Boys team against Southeast SC (CT) at the EDP MA Showcase, Moschitta took a hard foul and earned a free kick for her side. She took the kick herself from 25 yards out and buried a long-range strike, which proved to be the game-winner.
Class of 2023
Posted a hat trick to go along with 2 assists in a 9-1 win over a very competitive Michigan Jaguars team. Ries helped her team in a very successful GA weekend, going home with 2 wins.
———————
Taylor Jernigan | Forward
Classics Elite U17 (TX)
The Texas A&M 2023 commit turned in a dominant performance with 4 goals, leading her Classics Elite U18/19 ECNL team to a 5-0 win over Sting SC Royal on Sunday, Sept. 11.
———————
Nadia Ramadan | Midfielder
Sockers FC U18/19 (IL)
A future member of the University of Alabama soccer program, Ramadan has helped her Sockers FC U18/19 team get off to a fast start in the new Girls Academy season. She opened the season with a hat trick during her side's 4-1 win over Nationals SC (Blue).
College Recruiting Commitment Tracker