Players That Impressed: Girls Academy 2022 Summer Playoffs and Showcase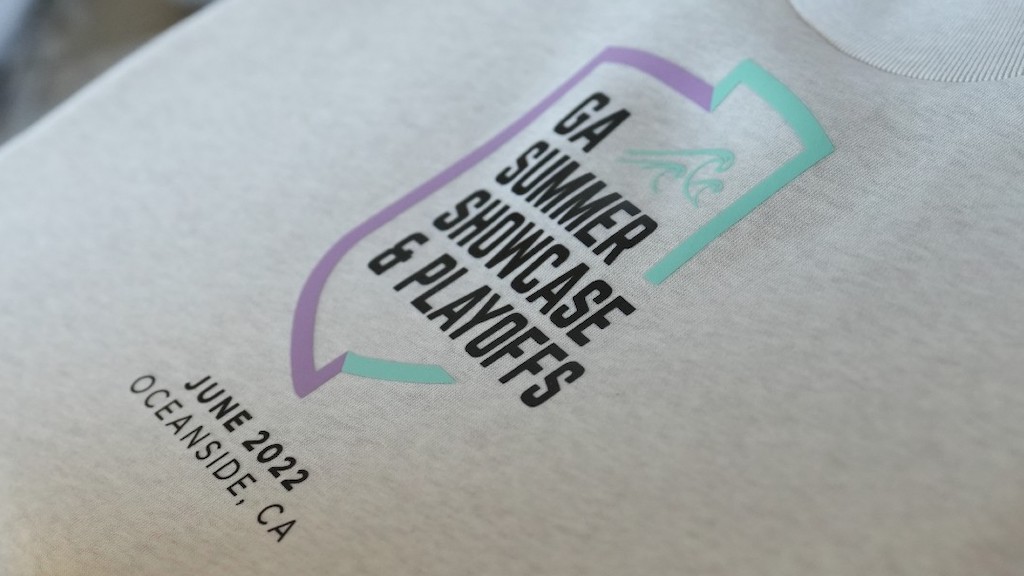 Girls Academy teams recently descended on Oceanside, CA for the 2022 Summer Playoffs and Showcase, featuring high-level competition across the U13-U19 age groups. Several hundred college coaches attended the event from all over country.
The event saw FC Bay Area Surf capture the U19 national championship, while Colorado Rush won it all at the U13 level. Meanwhile, the U14-U17 divisions have solidified their qualifiers for the upcoming GA National Finals, which are set for July 7-10 in Earth City, Missouri.
SoccerWire is currently seeking Players That Impressed nominations from the GA Summer Playoffs and Showcase, across the U13-U19 age groups. Coaches, parents and athletes are invited to submit nominations for up to two (2) players per team, highlighting standout performances from the event.
[Submit Your 'Players That Impressed']
See below for a listing of top performances from the GA Summer Playoffs and Showcase.
Class of 2027
Teagan Hodne | Goalkeeper
Colorado Rush U13 (CO)
Received the U13 MVP Award following a remarkable run to the Girls Academy national championship. Colorado Rush conceded a total of 3 goals over 5 games at the event, including back-to-back shutouts in the semifinal and the title match.
———————
Kyara O' Connor | Midfielder
Colorado Rush U13 (CO)
Powered the Colorado Rush offense to a national championship victory, earning the U13 Golden Boot Award. O'Connor paced Colorado's attack which racked up 15 total goals over 5 games during their title run.
———————
Caelyn Moore | Goalkeeper
Houston Dash Academy U13 (TX)
Brilliant performance between the posts garnered her the U13 Golden Glove Award. Moore and the Dash back line helped lead the way to the Final, where the team came up just short 1-0 to finish 2nd overall in the GA. Houston conceded only 4 total goals across 5 postseason games.
———————
Gracee Hayes | Forward / Midfielder
Cincinnati United Premier U13 (OH)
Extremely active member of the Cincinnati United Premier offense, who showed her playmaking abilities consistently throughout the GA Playoffs, both scoring goals of her own and assisting her teammates. Hayes was unstoppable against City SC, scoring twice and assisting a third goal, all in the first half.
———————
Lily Jeakle | Forward
Nationals SC U14 (MI)
Explosive forward who controlled the flow of the quarterfinal match against Colorado Rush with her runs at the defense and clever passing. She scored the first and third goals and was a constant threat, setting up teammates with her crossing and playmakeing from the wing. Jeakle, a 2022 GA National Talent ID selection, imposed her will across the four-game event, tallying 5 goals and 3 assists to help lead Nationals 08 to a semifinal berth.
Class of 2026
Sienna Goldstein | Goalkeeper
STA Soccer U14 (NJ)
Conceded 1 goal in 3 games, with many saves coming in spectacular style. Helped her team win 2 out of the 3 games in Oceanside against some tough opponents in IMG Academy, LA Surf and Spokane Sounders.
Class of 2025
Utilizing her great ball-handling and high soccer IQ, Bever was able to put up a brace against a strong IMG team and a hat trick against the ISC Gunners, helping the SC Wave end with a 2-1-0 record in the Summer GA Playoffs..
Tatum Borman | Forward
Cincinnati United Premier U15 (OH)
Put up 2 goals and 2 assists in a 4-2 win over Philadelphia Ukrainian Nationals, one of the top teams in the GA. With her playmaking on full display, Borman finished the week with 5 goals and 5 assists, leading CUP to the GA National Finals in St Louis.
———————
Eleanor Hodsden | Forward
Lonestar SC U16 (TX)
Proved to be an unstoppable force with 6 goals at the event, two of which pushed Lonestar into the quarterfinals. Hodsden also had an astounding 8 assists, 3 of which were in the quarterfinal. In total, the Lonestar U16s had 20 total goals in 4 games, as they locked up a semifinal berth.
———————
Kylie Maxwell | Forward
Philadelphia Ukrainian Nationals U15 (PA)
A dominant force up front for Philadelphia, Maxwell scored 5 goals and created multiple scoring opportunities for her teammates as her team went 2-1-0 in the GA Playoffs. Maxwell's presence was felt in a big way during her side's 6-1 win over ALBION SC San Diego.
Ukies 2
Albion San Diego 0@KylieMaxwell31 nets her second beating pressure with a ball over the top from @saratylersocce3 pic.twitter.com/o3lYiEMe6B

— PhillyUkrainian2007GA (@ukrainian2007GA) June 24, 2022
———————
Julia Molnar | Forward
Philadelphia Ukrainian Nationals U15 (PA)
Tallied 3 goals over the course of 3 group games at the GA Playoffs, helping lead her team to a pair of victories. She put the game away against Palo Alto SC with 10 minutes left, netting an insurance goal to push the lead to 3-1.
Ukies take the 3-1 lead with under 10:00 remaining as @juliamolnar2025 scores the insurance goal. pic.twitter.com/Smzjw8sOpJ

— PhillyUkrainian2007GA (@ukrainian2007GA) June 23, 2022
———————
Maria Caceres | Forward
IMG Academy U15 (FL)
Remarkable foot skills and ability to create spaces and find scoring opportunities at a high rate. High soccer IQ and intensity. Scored directly from a corner kick to tie the game against a strong SC Wave team in Oceanside.
———————
Kylie Kissee | Goalkeeper
San Antonio City SC U15 (TX)
Strong goalkeeper who is explosive in the box, made multiple impressive quick saves, and to top it off is extremely strong with her arm on throws and punting. She earned a clean sheet against Murrieta Soccer Academy and only allowed 2 goals in her 3 games during the showcase.
———————
Nicole Grimaldo | Forward
Nationals SC U15 (MI)
A constant contributor on the Nationals SC offense, Grimaldo was a dynamic playmaker in each game her team played. She compiled 3 goals and 4 assists at the GA Playoffs, including a hat trick in Game 2.
———————
Faye Battersby | Defender
NEFC U15 (MA)
Turned in a strong performance while playing multiple positions, including outside right back and center back. With her speed, size and physicality, Battersby kept opposing players from making run down the middle of the field with strong 1v1 defending, as NEFC conceded only one goal across 4 games in the GA Playoffs. She also contributed offensively as NEFC earned big wins over FC Bay Area Surf and Nationals Gray.
———————
Emeline McClenahan | Goalkeeper
Chicago FC United U15 (IL)
Recorded 2 clean sheets and allowed only 1 goal over the course of 3 appearances, as she led her Chicago FC United team to the quarterfinals. McClenahan's outstanding shot stopping and distribution skills impressed the many college coaches in attendance.
———————
Mya Townes | Forward
TSJ FC Virginia U15 (VA)
Key offensive player for a TSJ FC Virginia side that ultimately secured a spot in the GA National Finals. Townes shined with a hat trick during a high-flying 6-4 win over Lamorinda SC during group play.
———————
Allison Mastrangelo | Goalkeeper
STA Soccer U15 (NJ)
Playing against a trio of strong opponents Mastrangelo was agile and patient in the box, making numerous impressive saves. She also provided quality distributions and starts from the back, showcasing her versatile skill set.
#GACA22 Playoff Highlights! May not have been the outcome we wanted, but it was an amazing experience! @GAcademyLeague @STA_Soccer @scoutingzone @GIK_FemaleHUB @ImCollegeSoccer @KeeperInstitute #ForThePlayers #STAstrong #GArising pic.twitter.com/BLaXlRQBkz

— AllisonGK2025 (@AllisonGK2025) June 30, 2022
Class of 2024
Scored a goal and had an assist in her first two games of the GA Playoffs. One of the forward's key qualities is sharp movement in small spaces, and it is often the case that she will make darting runs here and there to throw defenders off, this time leading to a goal scored in a win against Spokane Sounders. Another one of her key qualities is setting up teammates in the final third with her crossing accuracy. A clever pass from the left wing to her attacking mid led to the team's opening goal vs. Cedar Stars-Monmouth.
———————
Leah Varela | Midfielder
IMG Academy U17 (FL)
Varela's versatile skillset helped lead IMG into the quarterfinals. She played outside back, defensive mid and attacking mid over the 4 games, scoring 1 goal and using her attacking ability to create opportunities, along with her speed to help shut down opposing players.
———————
Kate Hennen | Defender
Cedar Stars Academy – Monmouth U17 (NJ)
Outside back with explosive speed, fearless on attack, precisely connecting passes, consistent performance and tremendous effort. Opponents adjust field position to avoid having to come up against Hennen. A GA Talent ID Selection in 2022 and a state/nationally ranked sprinter, Hennen is a promising prospect in the class of 2024.
———————
Cameron Schuler | Forward
Philadelphia Ukrainian Nationals U16 (PA)
Netted a hat trick in the first game of the GA Summer Showcase in Oceanside, CA. Two goals were scored in the first 15 minutes, with the third being scored at the end of the game, in a major statement win for Philadelphia.
———————
Megan Cairns | Midfielder
Philadelphia Ukrainian Nationals U16 (PA)
Assisted on all five goals in the Philadelphia Ukrainian Nationals' victory over ISC Gunners in Game 1 of the GA Summer Showcase in Oceanside, CA. Cairns repeatedly found the proper passing lane as she fed Cameron Schuler for three goals, and Riley Williams and Caitlyn Peace for one goal apiece.
———————
Reese Potts | Goalkeeper
Lou Fusz SC U17 (MO)
In her first game back from injury, Potts came off the bench 22 minutes into the first half and changed the outcome of the game. Her vocal leadership and shot-stopping abilities secured a 1-0 win for Lou Fusz, in an upset against Utah Celtic.
———————
Abigail Mayock | Midfielder
Lonestar SC U17 (TX)
Dominated the midfield, picked off passes and as the captain, set the team tone and dynamic for an important win over Colorado Rush that would solidify Lonestar's place in St. Louis for the GA National Finals.
Class of 2023
Colorado commit dominated the midfield controlling the tempo of the game for West Coast FC. Provided opportunities for herself and her team in all 3 games. Had (1) goal and (2) assists over the weekend. She was complimented by U.S. Soccer Scouts and Pro Teams scouting the event (SD Wave).
Provided the game-winning goal to put the Lonestar SC U17 team into the quarterfinals with a 1-0 win vs. Michigan Jaguars. Coker also recorded assists in a must-win vs. LA Surf and in the quarterfinal vs. Tophat.
———————
Tatum Swanwick | Midfielder
Kansas Rush U17 (KS)
Played a key role in the Kansas Rush offense as they were able to finish the GA Showcase unbeaten with three consecutive draws agains tough opponents. Swanwick showed good chemistry with her teammates as she scored goals in back-to-back games.
———————
Olivia Chianelli | Midfielder
Sockers FC Chicago U19 (IL)
Launched a remarkable volley into the net for one of the tournament's highlight reel goals during a 4-2 U19 semifinal victory over Colorado Rush.
Check out my goal in our 4-2 win today to make it to the GA Finals tomorrow! We're not done yet one more to go! @SockersChicago @SFCGirlsAcademy @TopDrawerSoccer pic.twitter.com/YdfHwbBwmz

— Olivia Chianelli (@ochianelli2023) June 26, 2022
Class of 2022
The 2022 Stanford commit was named U19 MVP anchored a dominant FC Bay Area Surf defense which captured the GA U19 national title. Evans was a constant force all over the field, as her team conceded only 1 goal through their first 4 games, before grinding out a 4-3 win in the Final.
The future Duke Blue Devil was the leading scorer on a largely unstoppable Sockers FC attack, which piled up 18 total goals during 5 games at the GA Playoffs. Lynch's playmaking took Sockers all the way to the U19 Final, as they finished 2nd overall and she earned the Golden Boot Award.
———————
Isabella Banuelos | Goalkeeper
FC Bay Area Surf U19 (CA)
Turned in an outstanding effort between the posts in Oceanside as her team went on to win the U19 national championship. Banuelos was named the U19 Golden Glove winner after her team allowed only 4 total goals in 5 games against elite level competition.
College Recruiting Commitment Tracker