Players That Impressed: Girls Academy 2022 North Carolina Showcase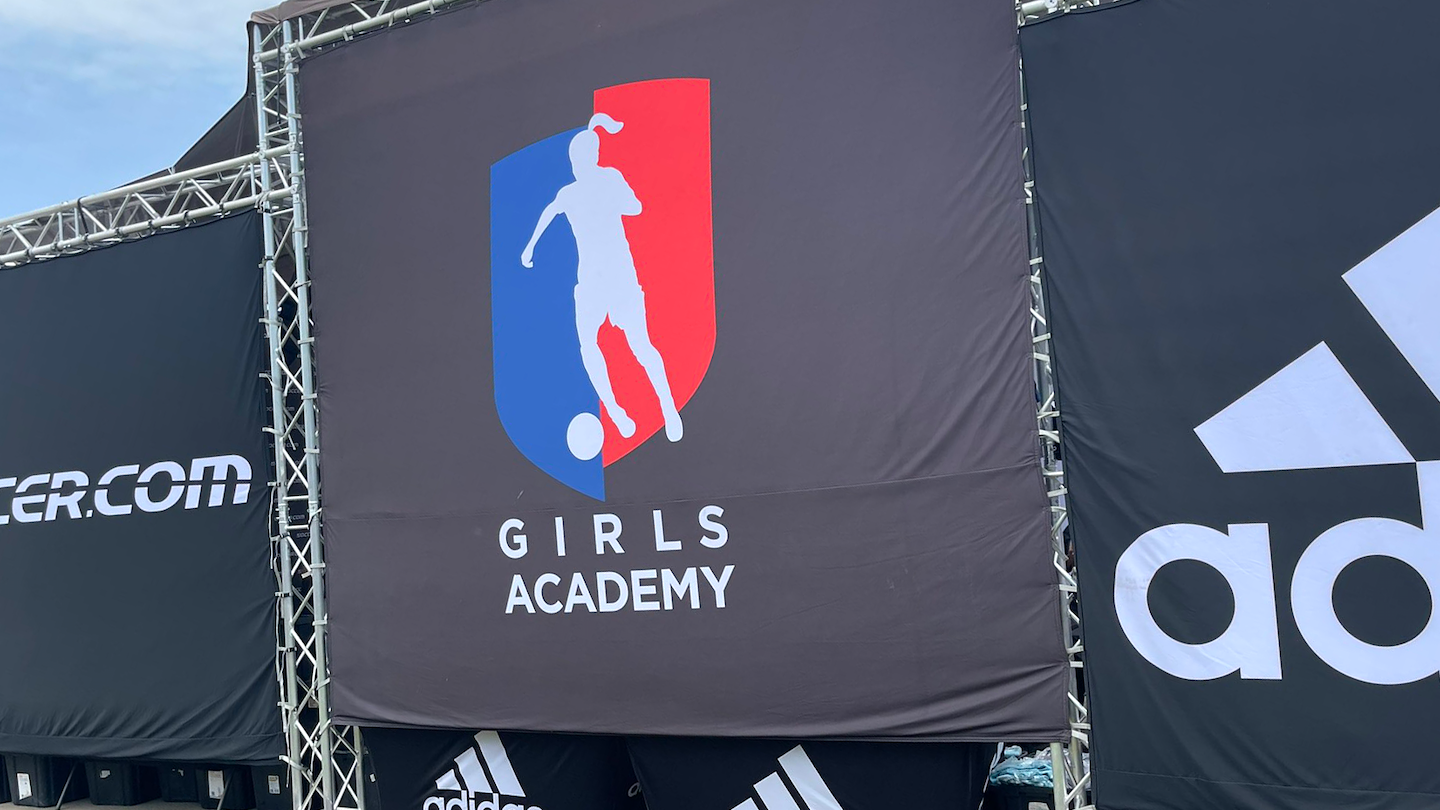 The Girls Academy recently hosted the GA 2022 Spring Showcase at Bryan Park Soccer Complex in Browns Summit, North Carolina from April 28 – May 3.
Continue reading for a listing of some of the top performances at the GA's National Event, sorted by high school graduation year.
2026
Reese Kulha | Forward
Wake FC U-15 (NC)
Accounted for 3 of Wake FC's 8 goals during their strong performance in their home state, as they went 2-1-0 and place second in their bracket. Kulha opened the event with a brace against Santa Clara Sporting, and struck again in her side's 3-0 shutout of Metro United.
2025
Maddy Murphy | Midfielder
Philadelphia Ukrainian Nationals U-15 (PA)
Fueled the Philadelphia Ukrainian Nationals offense with 2 goals and 2 assists during their unbeaten run in the top flight of the U-15 age group. Murphy had a hand in 4 of her team's 9 total goals, as they earned a first place finish.
Amazing weekend at #GANC22 with my awesome teammates. Lucky enough to tally 2 goals and 2 assists in a great team effort. Top bracket leader. @GAcademyLeague @wearesoccershow @TopDrawerSoccer @ImCollegeSoccer @TheSoccerWire pic.twitter.com/sqKWqV5H1L

— MaddyMurphy2025 (@MaddyMurphy2025) May 4, 2022
———————
Kylie Maxwell | Forward
Philadelphia Ukrainian Nationals U-15 (PA)
Totaled 3 goals and an assist at the event. Maxwell scored a goal in each game for the top bracket winner Philadelphia Ukrainian Nationals in the U-15 GA Spring Showcase.
———————
Nicole Grimaldo | Midfielder
Nationals SC Blue U-15 (MI)
A consistent factor throughout the showcase, Grimaldo totaled 4 goals and 2 assists as Nationals placed second in the top U-15 bracket. Her biggest performance came against SC del Sol, as she earned a hat trick and added an assist in the 6-0 win.
———————
Aubree Ciampa | Midfielder
Nationals SC Blue U-15 (MI)
Non-stop attacking and distribution of the ball to her forwards up top for them to get a shot off. She also provided significant contributions on the defensive side, displaying her two-way abilities.
———————
Molly Vapensky | Goalkeeper
Chicago FC United U-16 (IL)
Worked with the FC United back line to secure a clean sheet in their dominant victory over Skyline Elite.
———————
Mya Nugent | Midfielder
Chicago FC United U-16 (IL)
Recorded a brace to lead the FC United attack during their 5-0 win against Skyline Elite on Saturday.
———————
Olivia Hess | Midfielder
BVB International Academy U-17 (TX)
A class of 2025 midfielder playing with BVB International Academy's 2005 squad in the U17 age group, Hess shined with a brace in her side's 5-0 win against Eastern Washington Surf.
One of my 2 goals from Sunday's game at the GA NC Spring Showcase with the assist from @lauren_vacek 🎉⚽️! Thanks for the clip @KendallJerkins! @GAcademyLeague @bvbintxga @BVB_05_GA @TheSoccerWire @PrepSoccer pic.twitter.com/qciD3mq1Pf

— Olivia Hess (@oliviahess44) May 3, 2022
———————
Emeline McClenahan | Goalkeeper
Chicago FC United U-15 (IL)
Recorded a clean sheet against the ISC Gunners leading to a 0-0 draw. Also allowed only 1 goal against SC del Sol.
———————
Sophia Baldwin | Midfielder
Nationals SC Grey U-15 (MI)
Consistent in each game finding pockets to help the team build out and break lines. In Game 3, she found the attack often by splitting the opponent's coverage, creating attacking opportunities for the team. On the defensive side, she often intercepted and broke up the other team's attacks.
———————
Olivia Schneider | Defender
Nationals SC Grey U-15 (MI)
Schneider showed her skills as a lockdown center back who produces perfectly-timed tackles while also possessing lethal recovery speed. In the last two games, she helped produce 2 clean sheets and the opponents were only limited to chances on set pieces as Schneider cleaned up everything in open play. Building out of the back, she showed great composure and as captain of the team she led by example all weekend.
———————
Carolina Chao | Midfielder
Skyline Elite U-15 (VA)
Scored 2 goals and tallied 1 assist while leading a stout defense that posted two clean sheets as Skyline Elite earned the top spot in their showcase bracket.
———————
Kylie Kissee | Goalkeeper
San Antonio City SC U-16 (TX)
Pulled off multiple huge saves for her team, earning a clean sheet against Santa Cruz Breakers Academy. Provided her team with outstanding communication and made excellent passes to start attacking runs for her side. The high school freshman impressed numerous scouts who were in attendance.
———————
Allison Mastrangelo | Goalkeeper
STA Soccer U-16 (NJ)
Strong effort during a clean sheet performance for STA's defense in their 2-0 win against Clovis Crossfire. Mastrangelo's performance was highlighted by a sequence in which she saved a free kick, leading to a corner, then made another save following the corner kick, and quickly made a key pass out of the back to set up a goal for her team.
2024
The winger was a constant threat on the attack both on and off the ball causing her opponents plenty of problems. Murray assisted on 3 of her team's 6 goals on the weekend helping FC United win their bracket with an undefeated performance in the showcase.
———————
Isabelle Ohlmann | Forward
Minnesota Eclipse U-17 (MN)
Found the net in each of MN Eclipse's first two games, as the team swept their three opponents while posting a combined scoring margin of 8-1. Ohlmann scored once and helped set up the other goal in a hard-fought 2-1 win against Palo Alto SC on Day 2.
2023
The University of Minnesota 2023 commit assisted Katie Hungness on the game-winning goal against ALBION SC Las Vegas, and followed up with a brace against in the finale Seacoast United.
Katie Hungness | Forward
Chicago FC United U-17 (IL)
Came through with a pair of game-winning goals as Chicago FC United pulled off back-to-back 1-0 victories, on their way to a perfect showing and first place finish in their bracket. Hungness found the net in her side's final 4-0 win over Seacoast United as well, extending her scoring streak.
———————
Mattie Mielke | Midfielder
Colorado Rush U-17 (CO)
Piled up 4 goals and 2 assists on the weekend. Her team finished first in the Group 1 bracket and had a record of 2-1-0. She scored the game-winner against PA Classics.
———————
Sarah Martin | Goalkeeper
Minnesota Eclipse U-17 (MN)
Helped organize an MN Eclipse defense which conceded only one total goal during their perfect 3-0-0 run in North Carolina, highlighted by clean sheet performances against Eastern Washington Surf and Empire United.
———————
Anne-Marie Cabello | Goalkeeper
RISE SC U-17 (TX)
Posted a clean sheet between the posts during RISE SC's 4-0 win over FC Evolution on Saturday morning. RISE SC conceded only 2 goals at the event, earning a 2-1-0 record.
———————
Lia Bonet | Forward
RISE SC U-17 (TX)
Scored and assisted on RISE's two wins, contributing 3 of the team's 11 goals on the weekend and shining with a brace on the team's first outing of the showcase.
———————
Kate Goray | Forward
Sockers FC U-17 (IL)
Netted 2 goals in Sockers FC's 5-0 win over Seacoast United. She scored the first goal in the first half to start the scoring and netted the final goal of the game in a dominating performance by Sockers FC.
———————
Natalie Mandarino | Midfielder
Sockers FC U-17 (IL)
Provided 3 big assists, setting up her teammates with great passes during a dominant 5-0 win against Seacoast United. She was very strong in the midfield and placed the ball beautifully to set up the 3 goals.
———————
Ava Cefaloni | Forward
New York SC U-17 and U-19 (NY)
Scored and assisted in every game played for New York Soccer Club's 2005 squad in the U-17 age group. Cefaloni played two matches on Day 2 of the event, playing with the older U-19 girls. She totaled 4 goals and 1 assist for the weekend.
———————
Olivia Lee | Defender
New York SC U-17 (NY)
Lee was a solid defender in the back and made critical plays to keep her team in their matches. Her speed and ability to win balls driving into midfield generated the offensive transitions for her team to capitalize on. Lee scored a free kick from 35 yards out against SJEB FC GA05 to end the game with a 4-0 win. She was switched to forward for the final game against South Carolina Surf and started her team's momentum with the first goal in a 5-0 win.
College Recruiting Commitment Tracker