Five Ways to Stand Out at a College ID Camp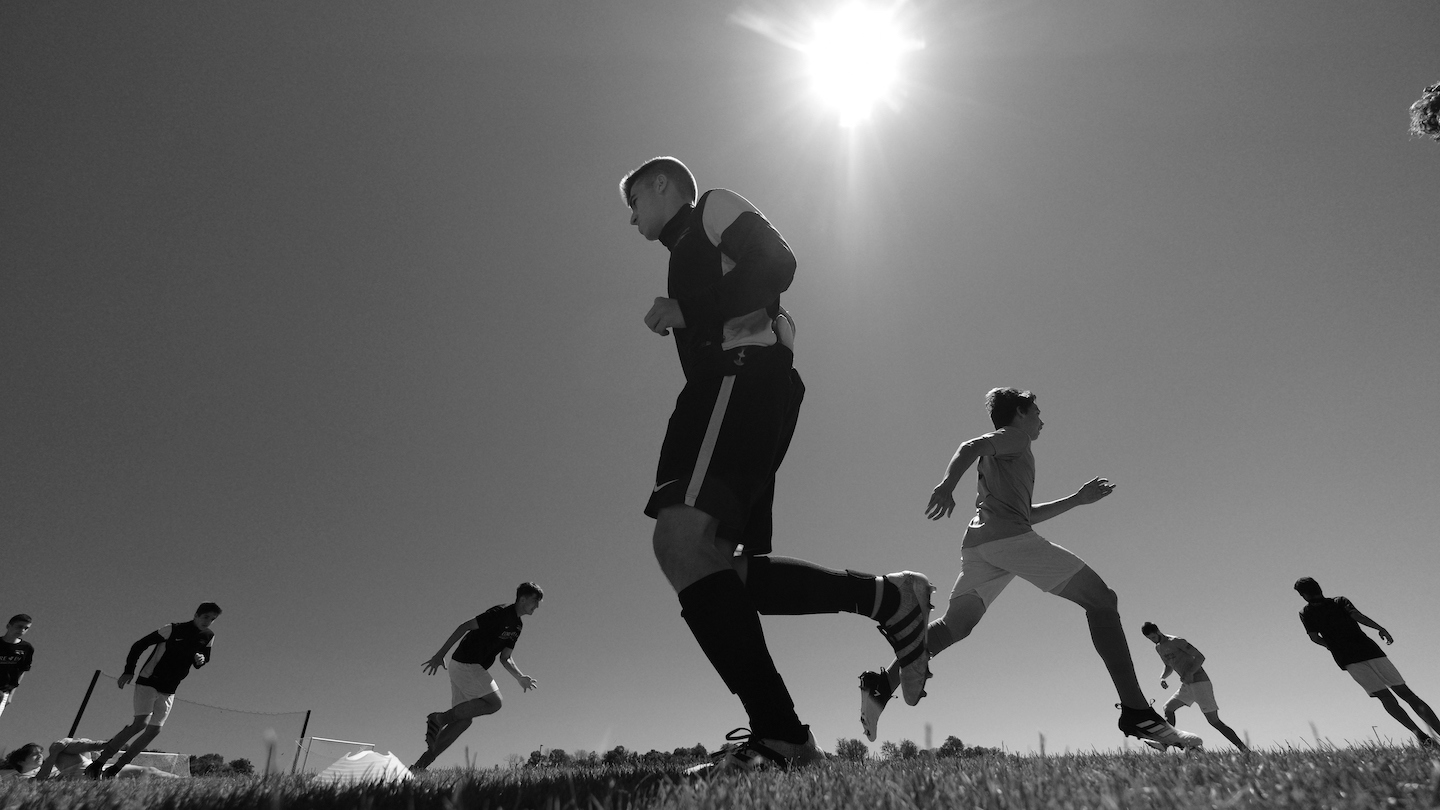 By Adam Schwager
SoccerWire Staff Writer
According to the NCAA, 5.6% of male high school soccer players and 7.2% of female soccer players matriculate to play in the NCAA. While those percentages may be daunting, there are several ways that youth players can showcase their skills and advocate for themselves to increase their chances of making it to the next level.
One of the primary early recruiting tools for college coaches is hosting soccer ID camps on their campuses. As mentioned in our previous resource on the recruiting calendar, ID camps are the only way coaches can legally communicate with recruits who haven't completed their sophomore year of high school, so impressing at camp can help you get a leg up over the rest of your recruiting class.
Here are five tips on how to handle yourself during and after a college ID camp.
1. Display Strong Character
While talent is always important, coaches can always see your skills later on through your tape or by attending a showcase. However, participating in a college ID camp is the one time they'll get to see how you'll react to their coaching. Be coachable and carry yourself with a positive attitude. As the old saying goes, if the coach asks you to jump, your response should be "how high?"
2. Stand Out
As much as having a strong positive attitude matters, performance on the field is just as important. We all realize that after years of doing the same drills over and over again, we can sometimes go through the motions when training. When you're trying to impress coaches, you should treat each drill as if you were participating in a tryout for the college you're attending, because in a way you are.
3. Ask Questions
For college ID camps run at an NCAA member school by an NCAA staff, players of all skill levels must be admitted to the camp by NCAA rules. Some may be attending the camp just because they live nearby, while others may be attending to get the coaching that will help turn them from a JV player into a varsity player. If you're serious about attending that school, ask the coaches questions to let them know you're interested in them. Those questions can relate to the student experience or how the team operates at the NCAA level, but the more face time you can get with the coaches, the better.
4. Request Feedback
College coaches know that high school players don't come in the perfect packages, ready to be inserted into the starting lineup right away. Asking coaches to give honest critiques of your game displays the maturity required of a college athlete and a desire to continue your improvement.
5. Follow-Up
If you're still interested in attending the school after attending the ID camp, following up with coaches will confirm that you're interested in their program and will help them remember you when it's time to receive written offers. For a great resource on how to email college coaches, check out NCSA's "How to Email College Coaches" resource and make sure to thank them for the opportunity to perform for them at the camp.
College Recruiting Commitment Tracker