Players That Impressed: ECNL Girls 2022 Tennessee National Event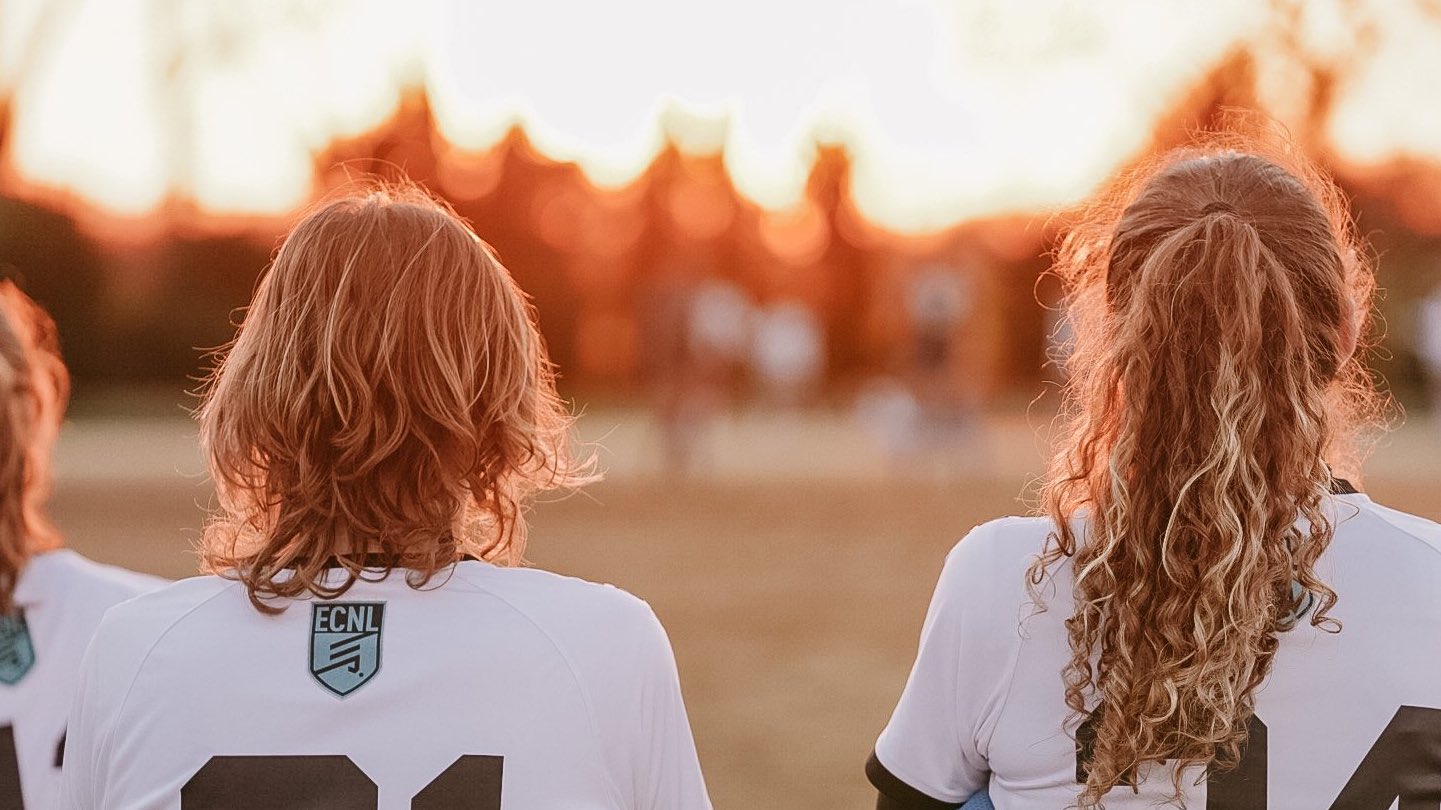 The ECNL recently hosted the 2022 ECNL Girls Tennessee National Event from December 2-4. Teams in the U16-U18/19 age groups from across the country competed in front of hundreds of college coaches.
See below for a listing of some of the top performances from the showcase, sorted by high school graduation year.
Class of 2027
Racked up 3 goals during Loudoun's unbeaten run at the ECNL Tennessee National Event, leading the attack. The Northern Virginia side went 2-0-1 in Tennessee, earning wins over Gretna Elite Academy (3-2) and FC Bucks (3-0).
Class of 2026
Sparked the Concorde Fire 2007 Platinum offense with an outstanding goal in their second game. Malsom maneuvered around the defense and struck a perfect shot in the upper right corner of the net, beyond the outstretched arms of the Wilmington Hammerheads keeper.
Had a big impact all weekend long for Atlanta Fire 2007, highlighted by her game-winning goal in a tough 1-0 battle against PDA South. Martelli also had an assist during Atlanta's 2-0 win over Real Colorado Athletico.
Made significant contributions on the tough Loudoun SC back line which finished the event with back-to-back clean sheet efforts, shutting out Jacksonville FC and FC Bucks. (Watch Highlights)
———————
Sophia Stiles | Defender
Portland Thorns Academy 2006 ECNL (OR)
She was the anchor of a back line that only conceded 1 goal over the 3 game weekend, which resulted in an undefeated record for her team. Sophia's ability to read the game, combined with her athleticism made it difficult for teams to create scoring opportunities.
———————
Alexis Cockerill-Gonzalez | Midfielder
Portland Thorns Academy 2006 ECNL (OR)
Played wingback dominating the right side of the attack and defensively as well. Cockerill-Gonzalez contributed 6 assists on the Thorns' 10 goals for the weekend.
———————
Chimezie Wyatt | Forward
Atlanta Fire United 2007 ECNL (GA)
Wyatt assisted teammate Sophia Martelli on the game-winning goal in their 1-0 victory against PDA South, and she netted a goal of her own in Atlanta's 2-0 win against Real Colorado Athletico.
———————
Madyson "MB" Bentil | Midfielder
Concorde Fire Platinum 2007 ECNL (GA)
Key playmaker for the Concorde Fire Platinum attack, as they earned a pair of positive results in Tennessee. Bentil netted the equalizer to help Concorde earn a 1-1 draw on Day 1. She came through on Day 3 as well with a goal and an assist in her side's 3-0 victory over Match Fit Academy.
———————
Ja'Keyra Bryant | Defender
Sting SC Royal 2007 ECNL (TX)
As an outside back facing some of the most challenging competition in the country, Bryant was dominant on all three days of the showcase, shutting down her opponent's fastest strikers while also creating chances for her team offensively.
———————
Julia Morales | Midfielder
Loudoun SC 2007 ECNL (TX)
Helped Loudoun ECNL 2007 go undefeated in the top flight with big contributions all-around. She made a critical clearance on a ball that almost went into Loudoun's goal, and she scored two goals on the attacking side, including the game-winner against Gretna Elite Academy.
———————
Tori Okorodudu | Forward
FC DELCO 2007 ECNL (PA)
Tori was a constant threat moving forward the entire weekend. Her showcase was highlighted with a 2-goal performance in a 5-1 win vs Pleasanton Rage.
———————
Olivia Eaton | Goalkeeper
Indiana Fire Academy 2006 ECNL (IN)
Playing behind a solid Indiana Fire back line, Eaton made numerous saves and heads-up plays as her team solidified a pair of clean sheets. Indiana was able to shut down the opposing offenses of Real Colorado Athletico and Sporting California USA.
@AndySwiftGK @ECNLgirls @ImYouthSoccer @ImCollegeSoccer @TheSoccerWire @GIK_FemaleHUB @WestCoastGK @SoccerMomInt @NCAAWomenSoccer @NAIA #ECNLTN pic.twitter.com/R2YeM9gKzR

— Olivia Eaton (@oliviaeaton0) December 6, 2022
Class of 2024
———————
Ava Vaughan | Midfielder
NC Fusion 2006 ECNL (NC)
As a defensive midfielder, Vaughan gave a solid performance against worthy competition over the weekend. She kept her composure and stood strong during offensive drives from her opponents, and played a key role in set piece attacks for her side. Vaughan delivered 2 goals in 3 matches, including the game winner versus Rebels SC.
———————
Kensington Daigle | Midfielder
Loudoun SC 2004/2005 ECNL (VA)
One year removed from ACL surgery, Kensington Daigle was fast, physical and a consistent threat at the outside mid position for Loudoun 05/04 ECNL. Her effort against CFC resulted in a "Pulisic"-type goal, and across ECNL Tennessee's three games, she consistently dropped crosses in to the box to her teammates.
———————
Elle Quinn | Midfielder
Davis Legacy 2004/2005 ECNL (CA)
Scored an impressive goal against national powerhouse Solar SC shortly after the opening whistle. Quinn immediately received a great pass and executed a quick touch dribble through Solar's defense, before she launched a shot from outside the 18 and scored inside the upper left post to get Davis on the board. She continued to make plays at the showcase while playing on the wing and through the midfield.
My goal at the start of the game from yesterdays game vs solar #winger #goal #forward #wing #davislegacy #soccer #ecnl #ECNLTN @ImYouthSoccer @TopDrawerSoccer @ECNLgirls @TheSoccerWire @davislegacy pic.twitter.com/FbIgQQhMiT

— Elle Quinn 2024 (@Elle2024) December 5, 2022
———————
Tori Angelo | Forward
FC DELCO 2006 ECNL (PA)
The speedy, physical striker was a force all weekend. Her showcase was highlighted in a 4-0 win over Gretna Elite Academy, where she supplied a goal and an assist.
Class of 2023
In her last showcase at ECNL TN, Grace Thao controlled the midfield and controlled the tempo of each game. She was able to quickly change the point of attack and provide her team opportunities. Over 3 games, she had 2 goals and 2 assists.
College Recruiting Commitment Tracker