Players That Impressed: Girls Academy Winter Showcase (December 2022)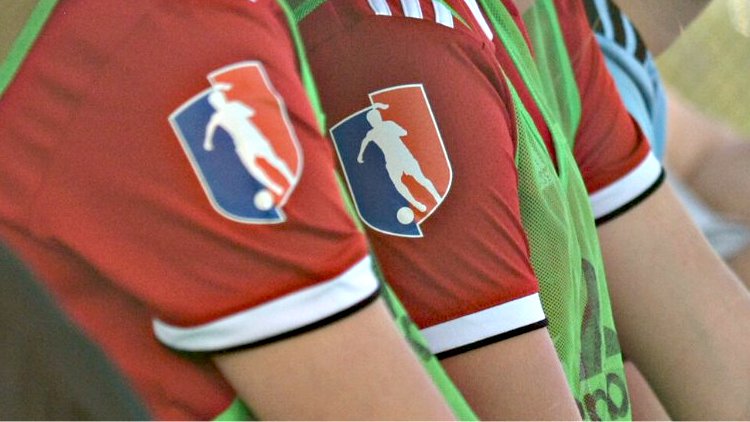 The Girls Academy recently hosted the 2022 GA Winter Showcase from December 1-5 in Mesa, Arizona. Teams in the U13-U19 age groups from across the country competed in front of hundreds of college coaches at Bell Bank Park.
See below for a listing of some of the top performances from the showcase, sorted by high school graduation year.
Class of 2027
Lily Jeakle | Forward
Nationals SC 2008 Blue (MI)
In the U15 division, Lily Jeakle helped lead her team to a 3-0 record during last weekend's Girls Academy Champions Cup in Mesa, Arizona. Jeakle, a U15 WNT call up, scored in all three matches, highlighted by her brace in a 4-1 victory over Colorado Rush and the lone goal in a 1-0 victory against Lamorinda. In all 3 matches, Jeakle used her explosive pace and ability to attack to either get to goal or set up her teammates.
———————
Avery Beer | Forward
Colorado Rush 2008 (CO)
Scored in all 3 games of GA Champions Cup play in Arizona, including braces in both wins against Lamorinda SC and PA Classics, and the lone goal in a tough loss to Nationals SC.
Class of 2026
Finley Newell ,a 2008 playing up a year for her Lonestar 2007 GA team, gave a strong performance in the Girls Academy Champions Cup. She anchored her team in the midfield playing tough defense and providing her teammates with goal scoring opportunities.
Notably, she assisted teammates Gracie Ruthven and Emma Torres in their final game of the weekend, winning 5-1. This victory has Lonestar moving up to first in their group ahead of the GA Champions Cup Finals in March. The team coached by Zack Pope is undefeated in the Frontier Conference.
———————
Lena Tusche | Midfielder
STA Soccer 2006 (NJ)
An event that saw her score against both PA Classics and Utah Celtic as well as play integral roles in three other goals across the event for the unbeaten 2006's, the HS Freshman who plays 1 year group and 2 school grades up had a sublime event with her dynamic performances in the midfield, causing havoc for her opposition.
———————
Riga Kallaba | Midfielder
Chicago FC United 2007 (IL)
Lighting performance to set the tone of the showcase, scoring 1, assisting 1 and providing a key pass for another score, of the team's 3 goals in Game 1 against Lou Fusz SC. This accompanied some spectacular performances by her teammates during their run to win their group in Champions Cup bracket.
———————
Lia D'Afonseca | Midfielder
St. Louis DA 2008 (MO)
Playing against top teams, D'Afonseca had two assists, one from a designed corner play and another on a highly-skilled backheel pass. Finalizing her impressive weekend, she scored on a one-touch from a great pass into the box.
———————
Ella Dicostanzo | Defender
STA Soccer 2008 (NJ)
The center back anchored an outstanding STA defense which recorded 3 straight clean sheets and was the only 2008 team to not concede a goal in the Champions League bracket.
———————
Keala Cicchino | Defender
STA Soccer 2008 (NJ)
Led STA's dominant defense alongside Ella Dicostanzo to stifle opposing offenses from City SC, Lonestar SC and IMG Academy. Cicchino marked high-level attacking players all weekend long as STA didn't allow a single goal during the entire event in the Champions League bracket.
Class of 2025
Major playmaker for the SC Wave 2007 attack, scoring 2 goals of her while also setting up her teammates for additional scoring opportunities. She shined during SC Wave's 2-0 win over West Florida Flames, netting one goal and assisting the other.
A competitive and evenly-matched between Kansas Rush 2007 and New Mexico Soccer Academy saw New Mexico leading in the second half. Charlotte Woodward ultimately stepped up in the closing minutes of the match to score the equalizer, capping off an impressive day in which she consistently put pressure on the defense with her speed, vision and strong passing.
Came up with a big PK save during BVB's tough 1-0 victory over LA Surf to preserve the clean sheet and secure their team's perfect weekend at the GA Showcase.
———————
Emma Torres | Forward 
Lonestar SC 2007 (TX)
A midfielder converted to left wing, Torres has scored the bulk of the Lonestar SC 2007 team's goals this season with her tenacious work rate, speed, and decisive finishing. During their Champions Cup games in Arizona, she scored 2 in the team's final game of the weekend against Nationals, leading them to win 5-1. The team has advanced out of their group to reach the GA Champions Cup Finals.
———————
Kayla Pelter | Midfielder
Lonestar SC 2007 (TX)
Over 60 college coaches came out to watch a high-profile match between Lonestar SC and last year's GA Finals runner-up NEFC. Lonestar won the game and ultimately finished atop Bracket D in the U16 Champions Cup division, thanks in large part to a game-winning goal scored by Pelter on a header, assisted by Shelby Hollywood.
———————
Lily Pantaleo | Forward
Nationals SC Blue 2007 (MI)
Recorded a hat trick along with an assist in Nationals' 6-0 victory over ALBION SC San Diego on Friday, and followed up the day after with a brace, providing the only scoring in a rain filled 2-1 win against Utah Celtic.
———————
Anna Garrow | Forward
Tophat Gold 2007 (GA)
Provided a clutch equalizer against Nationals SC and was a solid contributor throughout the showcase for Tophat 2007 as they were able to go unbeaten with a 2-0-1 record against top level opponents.
Had a great time at the @GAcademyLeague Champions Cup! Proud of my @NTH_Tophat 07 Gold team for going 2-0-1 against some tough teams. Here are my goals from the weekend.@SoccerMomInt @ImYouthSoccer @ImCollegeSoccer @PrepSoccer @girlssoccernet @TopDrawerSoccer @EliteSoccerPlay pic.twitter.com/sgCiLnfhTO

— Anna Garrow ⚽️ (@anna_garrow) December 7, 2022
———————
Emeline McClenahan | Goalkeeper
Chicago FC United 2007 (IL)
The backstop of a strong Chicago FC United defense which conceded only 2 goals over the course of 3 games, McClenahan and her back line were a vital part of United's unbeaten 2-0-1 run at the GA Winter Showcase.
Thank you to all of the coaches who attended our Champions Cup games at #GAWinter! A few of my highlights are posted to my channel: https://t.co/TWAiWqodrK @FCU2007GA @ChicagoFCUnited @TopDrawerSoccer @ImYouthSoccer @PrepSoccer

— Emeline McClenahan (@EmeMcClena2025) December 6, 2022
———————
Maddy Murphy | Forward
Ukrainian Nationals 2007 (PA)
Murphy was a lot to handle for opponents this weekend as she used her athleticism and skill to score 2 of her teams 5 goals in three Champions League games while defending with tenacity from up top as her team went undefeated in the event.
———————
Kylie Maxwell | Forward
Ukrainian Nationals 2007 (PA)
Maxwell used her speed to get behind the back line consistently all weekend scoring 2 of her teams 5 goals and assisting on another as her side finished undefeated beating Lonestar 07 and tying NEFC 07 and Nationals Gray 07.
———————
Grace McCasland | Forward
Seacoast United 2007 (NH)
In just her first GA Showcase event, McCasland entered Seacoast's opening game against ALBION SC Las Vegas at the 20 minute mark and made an immediate impact, She received a pass on the outside, beating a defender and finishing with accuracy. She went on to force a number of turnovers throughout the game that led to scoring opportunities.
———————
Rowann Law | Midfielder
Central Illinois United 2007 (IL)
Jumpstarted the Central Illinois United offense from her left midfield position, scoring the opening goal of the game against Louisiana TDP Elite off an outstanding cutback dribble, followed by an upper left corner rocket. She added a second goal later in the game off of a set piece, in which she out-jumped the goalkeeper to power home a header. Central Illinois finished atop their group in the U16 Showcase B division. with a perfect 3-0-0 record.
Header ⚽️🌵🏜️ pic.twitter.com/VOugt6ZGrP

— Rowannlaw2025 (@rowannlaw2025) December 9, 2022
Class of 2024
Stepped up in a big way to help BVB International Academy 2006 complete a perfect 3-0-0 weekend in Arizona. The GA Showcase culminated with Navetta scoring the game-winning goal in a 1-0 battle against LA Surf.
Murray continued to deliver standout performances at the GA Winter Showcase, helping her team go undefeated and win their bracket. She paced the offense  and extended her scoring streak in Arizona, scoring a goal in the game vs Washington Timbers, the lone goal and game-winner vs West Coast FC, and a brace in the game vs West Coast Soccer.
———————
Sophia Torchia | Defender
Florida United SC 2006 (FL)
Torchia, an outside back, and the rest of her back line limited a gauntlet of high-powered opposing offenses to 4 total goals in the GA Winter Showcase. Florida United was able to go unbeaten against top level, even defending 2022 champions of the their age group with a 1-0-2 record. They earned a clean sheet against Nationals SC Blue in their final game, a tough 1-0 victory.
———————
Skylar Henley | Defender
BVB International Academy NTX 2006 (TX)
Tracked down opponents and displayed a high soccer IQ throughout the event, showing that she's a very disciplined center back. Opposing offenses found it extremely tough to break the line against BVB 2006 as they swept their three games.
———————
Alexis Dendis | Forward
STA Soccer 2006 (NJ)
Tallied 4 assists and scored 1 goal across the event playing as both a left winger and left back,"Lexi's" dynamic performances were eye-catching. Someone who is capable of coming inside or around the outside of her opponent and who can play as comfortably with her right foot as she does her favored left, she was a handful all event long and caught the eye of many of those watching.
Class of 2023
With Tophat 04/05 GA Gold facing three conference-leading GA teams in Champions Cup matchups, Nichols was a standout in the midfield, recording a goal and three assists in three games on the weekend. Nichols consistently erased defenders creating quality chances and assisted two goals off corner kicks, including a game-winner to Molly Chapman against powerhouse Oakwood SC.
College Recruiting Commitment Tracker