Players That Impressed: ECNL Girls Fall 2022 Phoenix National Event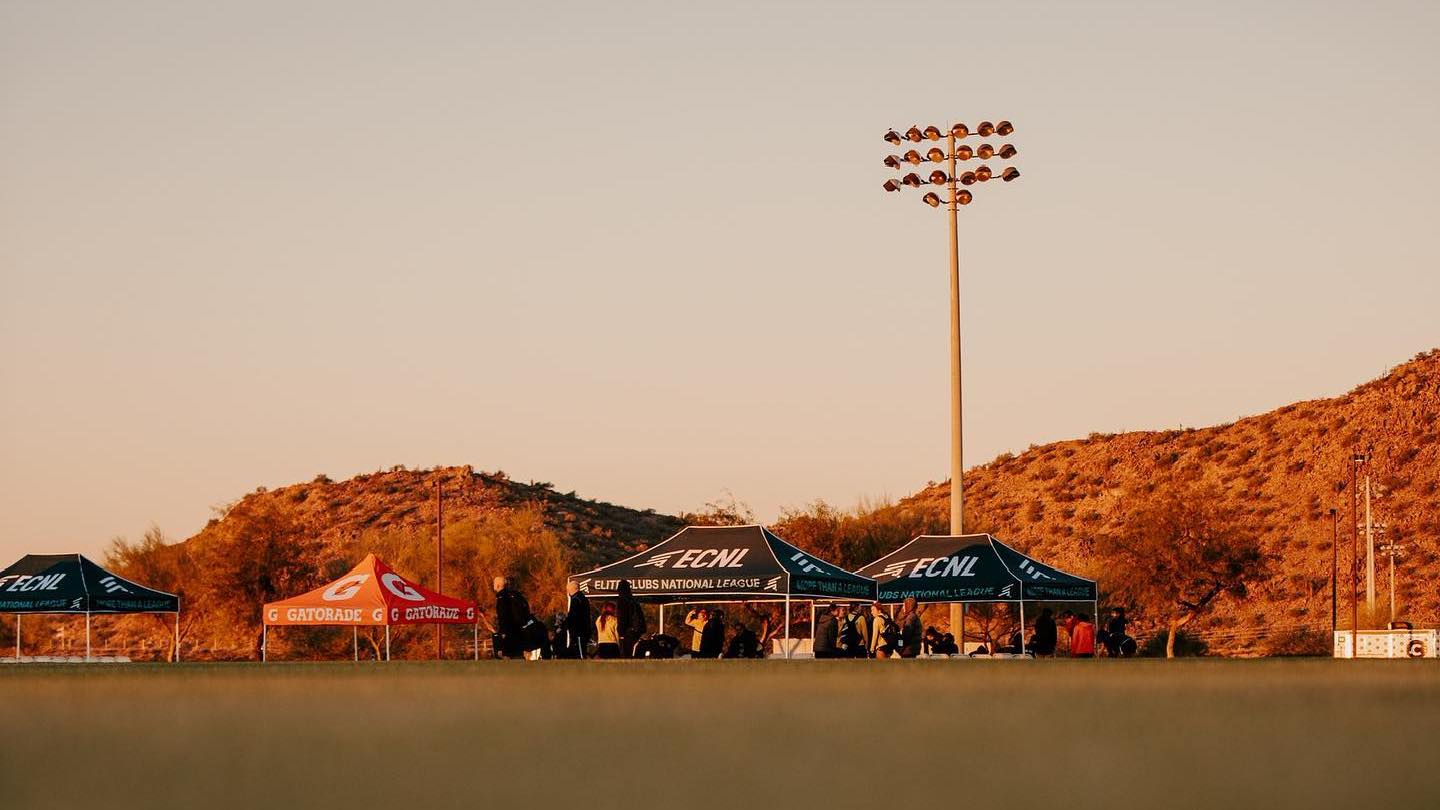 The ECNL recently hosted the 2022 ECNL Girls Phoenix National Event in Arizona from November 11-13. Teams from across the country competed at Reach 11 Sports Complex in front of hundreds of college coaches.
See below for a listing of some of the top performances from the showcase, sorted by high school graduation year.
2026
Ella had an impressive showing both defensively and attacking from the midfield against top players an age group older than her. Ella is a 2026, 2008 age group playing up on the Concorde Fire Premier 2007 team. She had an impressive goal in the last game against De Anza Force, that chipped over the goalkeeper's for the first score of an eventual 2-2 draw.
2025
———————
Madilyn Schmeling | Midfielder
Gretna Elite Academy 2006 (NE)
Lifted Gretna Elite Academy to a thrilling 3-2 win over South Carolina United in U17 action, as her 89th minute strike completed a comeback victory for the Nebraska side.
———————
Bella Grace Dunn | Goalkeeper
GSA 2007 (GA)
The First Team ECNL All-Southeast Conference goalkeeper had a stellar showing in Phoenix playing behind GSA's strong back line, securing a pair of clean sheet wins over Boise Thorns and De Anza Force.
———————
Morgan Farnham | Goalkeeper
LAFC So Cal Youth 2007 (CA)
In Game 2 of the ECNL PHX Fall Showcase, Morgan Farnham for LAFC SoCal Youth made two top class saves to help her team to the 2-0 win. The first came ten minutes in with a shot to Morgan's right upper V using her athletic ability she covered the corner and knocked it away. The second save came off a corner that was dummy let go twice before settling on the strikers foot inside the 18 going to Morgan's left, her quick reaction allowed her to get her left hand on it and knock it away.
———————
Mary Poole Smith | Defender
GSA 2007 (GA)
Representing Georgia club GSA, Smith and her teammates on the defensive side opened the showcase with back-to-back clean sheet victories.
———————
Quinn Alpers | Midfielder
GSA 2007 (GA)
Scored an outstanding header from a corner kick from Abbie Hayberg in the last 5 minutes of their game against De Anza Force. This sealed their second victory of the weekend with another 2-0 win.
———————
Olivia Doyle | Defender
Wilmington Hammerheads 2007 (NC)
Worked hard on the back line for Wilmington Hammerheads as they held their own against a gauntlet of high-powered opposing offenses. Doyle and the Wilmington defense limited Phoenix Rising FC and Real Colorado National to a single goal each.
———————
Leah Negeri | Defender
Solar SC 2007 (TX)
Leah Negeri, a top defensive contributor to the Solar 2007 squad and a member of their 2021 ECNL National Championship team, reinforced in Phoenix why she's a force to be reckoned with. Her flexibility to maneuver between left and center back, stop some of the top forwards in her age group, make efficient long passes to her attacking teammates and provide coverage where there are gaps, has garnered her recognition from her peers.
———————
Brady Campbell | Defender
Slammers HB Køge 2007 (CA)
Came into the game and made a big impact on on both sides of the field. Starting the second half, she was very attacking-minded from outside back, helping HB Køge get the 4-0 win against Oklahoma Energy, the team they faced in the national semifinal. Slammers HB Køge is currently 16-0-0 going into the high school break.
2024
Put consistent pressure on defenses throughout the weekend with a combination of hard crosses and slashing runs into the box from her right-forward position. Scored a dazzling goal with her left from the top of the box, followed by an assist a few minutes later, during MVLA's 2-1 win on opening day.
Maggie transitioned from defense to offense throughout the entire weekend. Playing a full 270 minutes she had multiple well-placed corner kicks, defensive headers, and passes into the box. Playing her normal LB position, she also played CB when needed. She had an assist in Sunday's game. Maggie is able to cover attackers in the 1v1 and is composed under pressure.
The USYNT standout, ECNL All-American and UNC commit shined at ECNL Phoenix in a series of matchups against championship level competition. Fuller came up big as Solar earned one-goal victories over Colorado Rapids and Slammers FC, and finished unbeaten after a 2-2 draw against SLSG Navy.
———————
Elle Quinn | Midfielder
Davis Legacy 2006 (CA)
A consistent force in the midfield and on the attack for the Davis Legacy U17s, Quinn was a focal point for an offense that scored 6 goals on the weekend against stout competition. Her playmaking and scoring abilities were on display along with her skills in the possession game.
———————
Nora Elder | Defender
Michigan Hawks 2006 (MI)
She had two beautiful corner kick assists, back-to-back, helping her team score two consecutive goals in a high-powered matchup against Southern California side Beach Futbol Club.
———————
Rory Schank | Midfielder
Sting Dallas Black 2004/2005 (TX)
The dynamic playmaker helped Sting Black U19 get 3 wins at ECNL Phoenix, as she contributed to scoring plays each game. She had an assist and earned a PK in the team's 5-1 win over SoCal Blues. She assisted the only goal in a 1-0 win against Placer United. Schank also made a heads up play to get behind the Bay Area Surf back line and beat the keeper for the game-winner in a tough back-and-forth game.
2023
Provided what proved to be the game-winning for the East Team in the ECNL Girls National Selection Game on Friday night, sliding past the defense on a set piece to finish off a nice ball sent in by Grace Restovich.
Facing some of the top teams in the country, Arceo helped Beach FC go unbeaten in Phoenix with a 2-0-1 record. She scored the only goal of the game in a thrilling rematch of the 2021 ECNL U17 National Championship against Real Colorado National.
The 2023 Stanford commit and USYNT roster pool member sparked the Davis Legacy U18/19 attack in Phoenix, with a performance highlighted by her rocket into the right corner of the net during a thrilling 2-2 draw against San Diego Surf.
College Recruiting Commitment Tracker