Players That Impressed: 2022 FC DELCO Boys Fall Showcase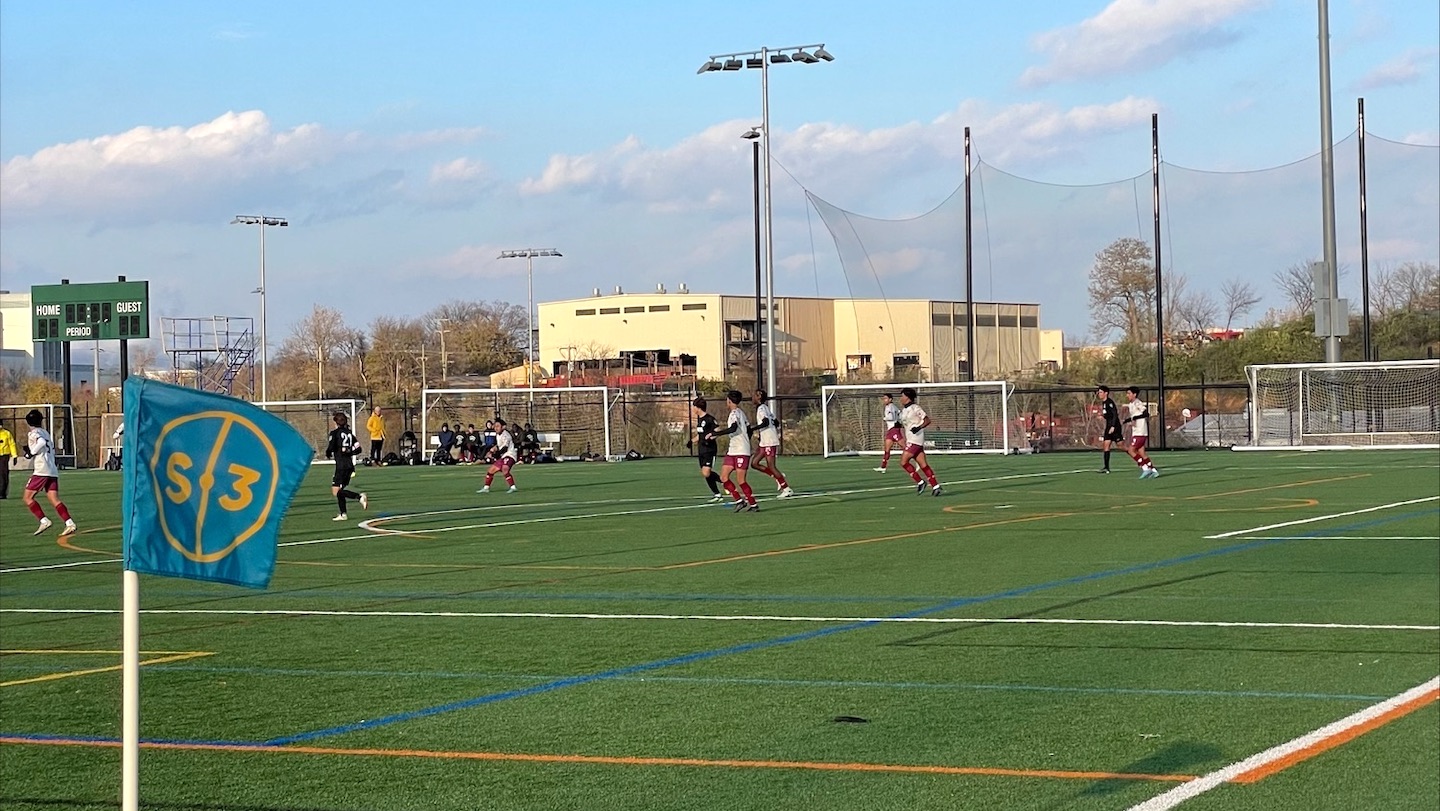 The 4th Annual FC DELCO Boys Fall Showcase was held from November 18-20 in the Philadelphia area, featuring top teams from throughout the Mid-Atlantic and Northeast regions.
In partnership with Sideline Soccer Solutions (S3), FC DELCO's tournament partner, SoccerWire is featuring Players That Impressed from the high-level college recruiting event.
See below for a listing of top performances from the tournament, sorted by high school graduation year. Recently submitted players are being added to the list on a rolling basis.
2028
Noah Hanke | Defender
FC DELCO ECNL 2010 (PA)
Made quick decisions, precise forward passes, and got back into position quickly, utilizing his speed and agility. He was also a major contributor on free kicks, and sent in several corner kicks on target during FC DELCO's strong performance in the U13 Championship Division.
2026
Joey Varano | Goalkeeper
FC DELCO ECNL Regional League 2007 (PA)
Came up with tough saves all weekend long as FC DELCO did not concede a single goal over the course of three games in the U16 Showcase White Division, posting a perfect 3-0-0 record.
———————
Cole Harbison | Forward
FC DELCO ECNL Regional League 2008 (PA)
Cole supported the strong effort of his teammates in clinching first place in their division by tallying one assist vs. RNYFC 2008 Premier and scoring two goals (one the game winner) vs. PDA ECRL 2008.
———————
Jonathan San Angelo | Midfielder
Philadelphia Ukrainian Nationals 2008 Elite 64 (PA)
Scored a hat trick in his team's thrilling 4-3 victory over PDA's ECNL Regional League 2008 team. Had the first three goals for a natural hat trick and a 3-0 lead. It was a golden hat trick with a header goal, a goal with the right foot, and a goal with the left foot.
2025
Sebastian Martinez | Goalkeeper
PDA ECNL Regional League 2006 (NJ)
With their U17 team playing up playing in the U19 Showcase White Division, Martinez and his back line notched a pair of clean sheets, including a victory over Greater Severna Park. Martinez made several big times saves throughout the showcase while battling through an injury.
———————
Jayson Bentum | Defender
FC DELCO ECNL 2007 (PA)
Anchored a strong three center back formation and did extremely well to hold his position and put in those vital tackles and blocks to prevent the opposing team from scoring. In all 3 games, he read the game really well, communicated effectively, exhibited great composure and confidence, was smart with the ball and played the ball out from the back with some precise short and long passes.
———————
Brandon Murataj | Midfielder
Philadelphia Ukrainian Nationals 2007 Elite 64 (PA)
Had great composure on the ball, completed passes at a high rate and made good tackles on the defensive side. Murataj created several scoring opportunities for his teammates as Ukrainian Nationals went 1-1-1 in the highly competitive U16 Showcase Black Division.
———————
Chase Lauver | Defender
PA Classics 2007 Elite 64 (PA)
Shined during his team's 3-0 shutout win against FC Europa, en route to a perfect sweep of Bracket B in the U16 Showcase Gold Division. Lauver started the game at right back, making several key players, and he finished the game playing on the attacking side, where he netted a pair of second half goals.
2024
Bora Turker | Forward
Match Fit Academy ECNL 2006 (NJ)
Recorded 4 goals in the final game of the showcase against Ukrainian Nationals, as Match Fit Academy finished off their three-game sweep of the U17 Showcase Black Division.
———————
Jayce Pagano | Defender
Match Fit Academy ECNL 2006 (NJ)
Leading the back line from his center back position, Pagano and his teammates locked down all 3 opponents this weekend by recording 3 clean sheets in 3 victories. He was all over the field with the help of his entire team.
———————
Alex Fedor | Defender
FC DELCO ECNL 2006 (PA)
The center back played full 3 games in 2 days, anchoring a backline that conceded only 1 goal all weekend. FC DELCO went undefeated at 2-0-1, finishing at the top of their Showcase Black Division. FC DELCO recorded a clean sheet in their final match against Pennsylvania State Cup Finalist Eagle FC to clinch first.
College Recruiting Commitment Tracker