Five tips for making a great highlight video for college soccer recruiting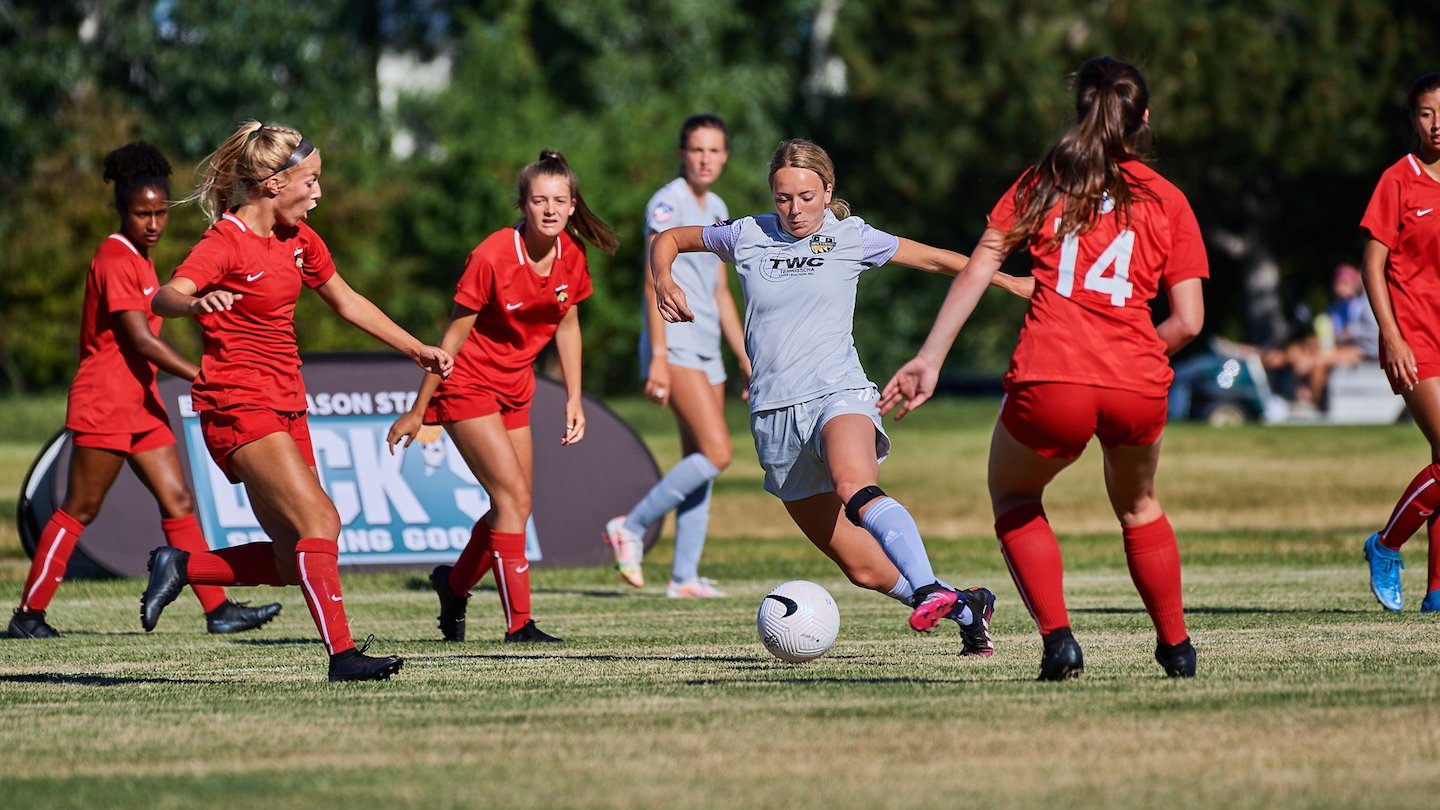 By Adam Schwager
SoccerWire Staff Writer
While camps and in-person showcases are generally considered the best way to get recruited, having a great highlight video can help recruits get on the radar of college coaches. Especially in current times with recruiting taking place more and more online, a good highlight video can be the difference between getting an offer to play in college or not.
Here are five tips to help you create the perfect recruiting video:
Front-load your highlights
Humans have incredibly short attention spans and you should take advantage of that in your video. As Daniel Smolenski of Trace Soccer notes, "your top 5 plays should be your first five plays." Don't save your spectacular goal or your incredible save for the end of the video hoping the coach eventually gets there, put your top plays front-and-center.
Make position-specific videos
Make sure that the highlights you show off really emphasize how technically proficient you are at your position. Former NCAA women's soccer coach Lindsey Boldt highlighted the different types of skills to show off for your position, in coordination with NCSA:
For defenders, clips should focus on defending, distribution and possession. Show off your athleticism and your decision-making. Midfielders will want to show off their ball skills but also feature some "hustle plays" that show off how quickly you transition from offense to defense. Wingers will want to focus on including fantastic runs and featuring your athleticism and ability to play without the ball; but a couple highlight-reel goals won't hurt.
For a more in-depth look at each position, check out the NCSA's article on what to include for each position.
Highlight yourself before each clip
It can be very tempting to just take your best clips, mash them together in iMovie or Adobe Premiere and just call it a day. But generally your best clips will be from a high-angle, the way that club and high school teams usually shoot games, and from that vantage point it can be hard to pick up individual numbers. Doing something as simple as pausing each clip for two seconds before the action starts to place a circle over yourself to draw attention can dramatically improve the clarity of your video and increase the attention span of your audience.
Make a solid introduction
To make a solid impression, make sure the coach knows who you are. You can either do a video introduction that introduces yourself, like ScoutingZone's Tara Parker recommends, or a textual introduction slide. Either way, recruits should include their name, position, number, year of high school graduation and some way for coaches to reach back to them.
Focus on real-time, game footage
While splicing in some training montages or slow-motion close-up shots can make for a more entertaining highlight reel, coaches will prioritize seeing the footage from actual games where they have a wider view of the field. This helps put context into your athleticism, vision, off-ball awareness and play-making abilities more than a clip that has plenty of cool visuals but doesn't necessarily show off your skills. Let your play speak for itself.
College Recruiting Commitment Tracker