High level competition on display at 4th Annual FC DELCO Boys Fall Showcase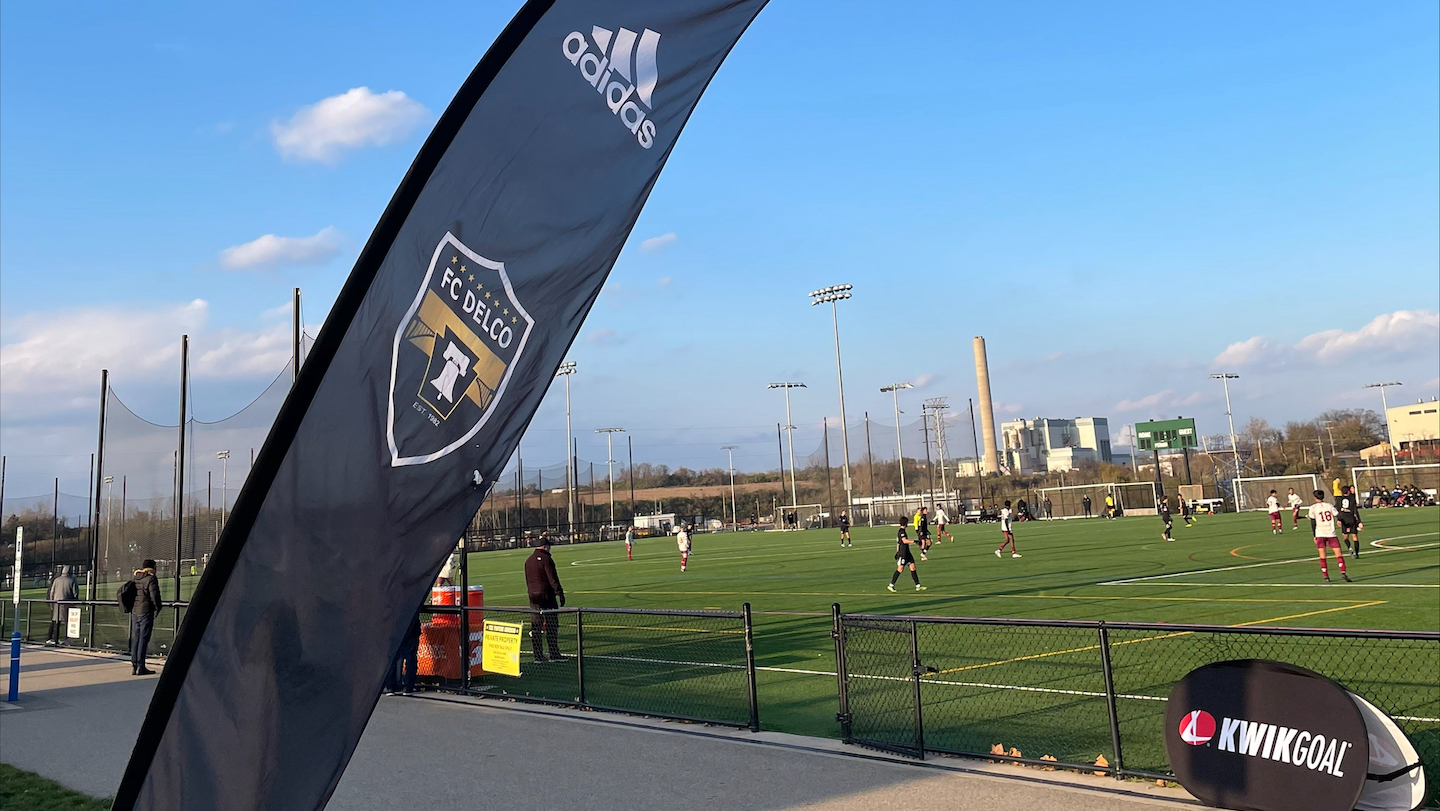 The 4th Annual FC DELCO Fall Showcase wrapped up on Sunday as 177 boys teams played their final games of the weekend, and division championships were decided across the U13-U19 age groups.
Attending teams represented several of the nation's most competitive leagues, including ECNL Boys and US Youth Soccer National League Elite 64, among others. Bracket-winning teams hailed from high-level clubs spread throughout Pennsylvania, New Jersey, New York and Maryland, as well as one from Canada.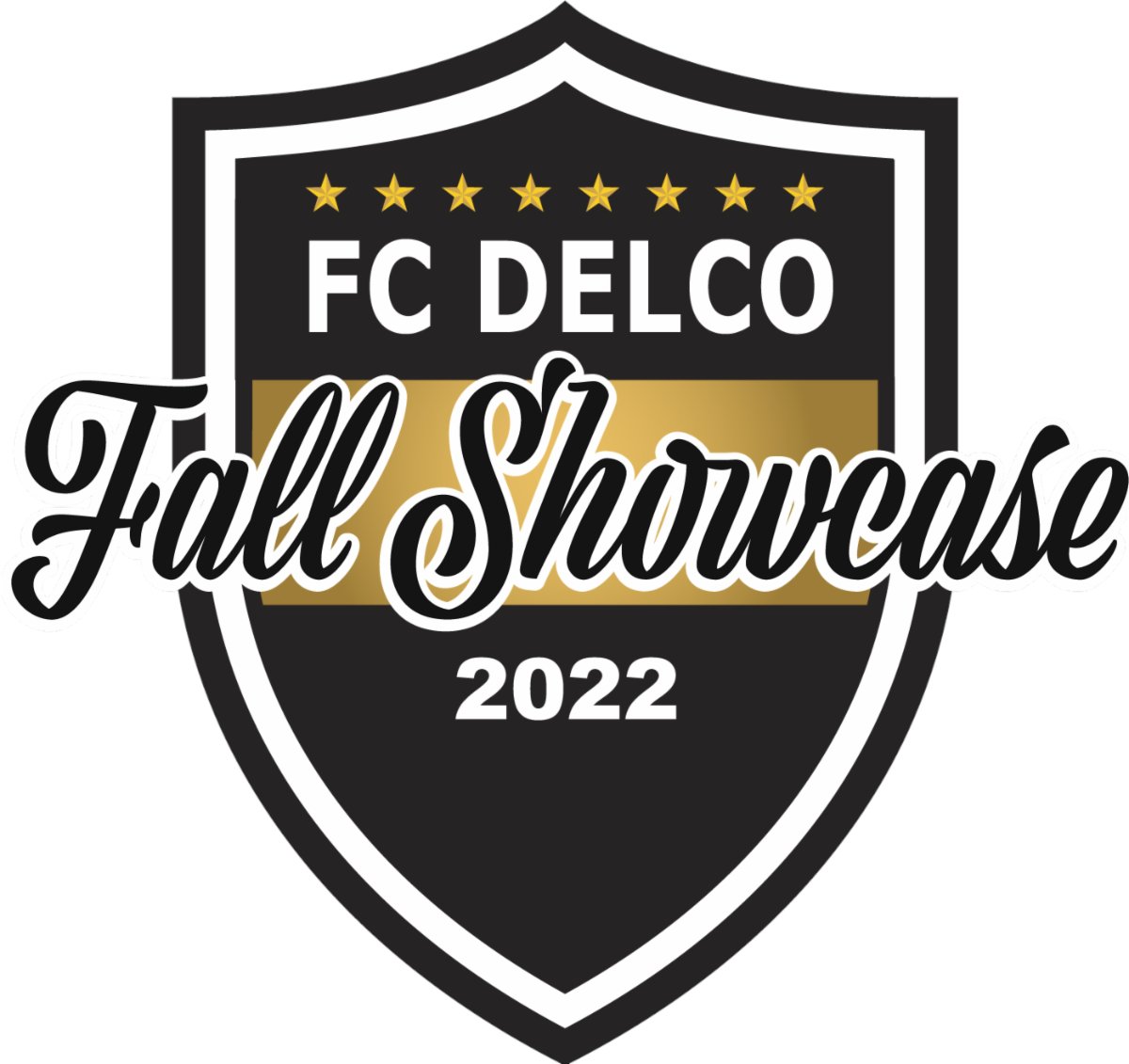 A product of the longstanding partnership between FC DELCO and Sideline Soccer Solutions (S3), the FC DELCO Fall Showcase is a recent addition to the tournament series which also features the prestigious FC DELCO Players Cup, a longtime Memorial Day weekend staple on the East Coast.
Coaches from all levels of the college game were in attendance, scouting future talent at the showcase event held on turf fields throughout the Philadelphia area. To view the registered attending college coaches, click here.
The FC DELCO Boys Fall Showcase took place November 18-20, on the heels of the Girls Showcase which took place November 11-13. In total, the fast growing tournament is hosting over 260 teams in its fourth edition, featuring clubs from around the Mid-Atlantic and Northeast regions.
See below for a listing of top finishers from the FC DELCO Boys Fall Showcase. To view full results from the Boys Showcase, click here.
Champions and Finalists
U13
Championship Division
Champion: World Class FC ECNL 2010 (NY)
Finalist: FC DELCO ECNL 2010 (PA)
Elite Division: 
Champion: Jackson SC Tecnica Elite Soccer 2010 (NJ)
Finalist: PA Classics Academy 2011 (PA)
Premier Division: 
Champion: Philadelphia Ukrainian Nationals 2010 Black (PA)
Finalist: Fox Soccer Academy Premier 2010 Boys Orange (NY)
U14
Championship Division
Champion: World Class FC 2009 ECNL (NY)
Finalist: FC DELCO ECNL 2009 (PA)
Elite Division: 
Champion: PA Classics Elite Blue 2009 (PA)
Finalist: Council Rock United FC Bucks Dominion 2009 (PA)
Premier Division: 
Champion: PDA Hibernian Lukaku White (NJ)
Finalist: Steel United 2009 Elite (PA)
U15
Showcase Black Division:
Bracket A Champion: FC DELCO ECNL 2008 (PA)
Bracket B Champion: Jersey Shore Boca Jr FC Silva (NJ)
Showcase White Division:
Bracket A Champion: FC DELCO ECNL Regional 2008 (PA)
Bracket B Champion: World Class Premier 2008 Blue (NY)
Showcase Gold Division:
Bracket A Champion: Steel United NJ 2008 (PA)
Bracket B Champion: Penn Alliance Select Elite 2008 (PA)
Showcase Red Division:
Champion: Lehigh Valley United 2008 Blue (PA)
Runner-Up: FC DELCO Black Dtown 2008 (PA)
U16
Showcase Black Division:
Bracket A Champion: FC DELCO ECNL 2007 (PA)
Bracket B Champion: PDA 2007 ECNL (NJ)
Showcase White Division:
Champion: FC DELCO ECNL Regional 2007 (PA)
Runner-Up: Cedar Stars Academy North Bergen 2007 (NJ)
Showcase Gold Division:
Bracket A Champion: Greater Flemington SC 2007 Monaco (NJ)
Bracket B Champion: PA Classics Elite Blue 2007 (PA)
Showcase Red Division:
Bracket A Champion: Morris Elite SC B07 Pre-USL (NJ)
Bracket B Champion: Jersey Shore Boca Jr FC DeBruyne (NJ)
U17
Showcase Black Division:
Bracket A Champion: FC DELCO ECNL 2006 (PA)
Bracket B Champion: Match Fit Academy FC ECNL 2006 (NJ)
Showcase White Division:
Bracket A Champion: PA Classics Elite Blue 2006 (PA)
Bracket B Champion: Tobar Futbol Academy Bayern 2006 (NY)
Bracket C Champion: Union Soccer USC Dragons Blue 2006 (NJ)
Showcase Gold Division:
Bracket A Champion: Next Level Soccer Academy 2006 Boys Elite (NJ)
Bracket B Champion: Perth Amboy SC Wildcats (NJ)
Showcase Red Division:
Bracket A Champion: Deptford Premier FC '06 Boys (NJ)
Bracket B Champion: Future Player Academy Black 2006 (PA)
U18
Showcase White Division:
Bracket A Champion: FC Copa Academy Brooklyn 2005 Black (NY)
Bracket B Champion: Tobar Futbol Academy Boca 2005 (NY)
Showcase Gold Division:
Champion: Colonial Clash Red (PA)
Runner-Up: Toronto Blizzard Emery FC 2005 (CND)
U19
Showcase Black Division:
Bracket A Champion: FC DELCO ECNL 04/05 (PA)
Bracket B Champion: Philadelphia Ukrainian Nationals Elite 64 04/05 (PA)
Bracket C Champion: Potomac Soccer Association Blue 05 (MD)
Showcase White Division:
Bracket A Champion: PA Mutiny Gold NITRO (PA)
Bracket B Champion: World Class FC 05/04 ECRL (NY)
Bracket C Champion: Match Fit Academy FC ECNL Regional 05/04 (NJ)
Showcase Gold Division:
Bracket A Champion: World Class FC / SCP Roxbury 2004 (NY)
Bracket B Champion: Penn United Force FC 2004 (PA)