ECNL Girls New Jersey National Event 2022 Recap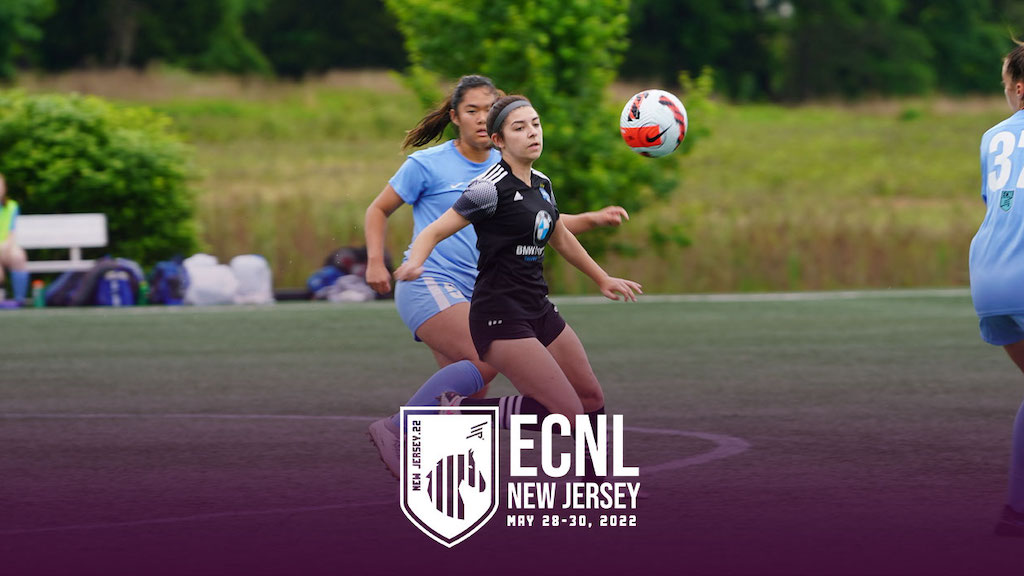 ECNL New Jersey served as the final Club Competition event of the 2021-22 season, and it did not disappoint. More than 170 teams from more than 70 clubs traveled to the Garden State for three days of intense competition.
Throughout the three days, some clubs were able to secure an ECNL Champions League qualification spot, while others were able to test themselves against some of the best teams across the country knowing even more competition is right around the corner.
One of the teams that put up a strong performance was the Kings Hammer U17 squad. Heading into the national event, the team was in fourth place in the North Division of the Ohio Valley Conference and was in a Wildcard spot for the ECNL Champions League. While an undefeated weekend wouldn't fully secure a bid, it would put the team in a very good position for the ECNL Girls National Playoffs.
Kings Hammer opened the event with a 2-0 win against Eagles SC and then earned a 4-2 victory against Utah Royals FC – AZ Sunday. Monday morning, the club finished up the weekend on a high note, beating Pipeline SC 1-0.
"We did a really good job of competing against some great teams this weekend," said Chris Black, Kings Hammer's Director of Coaching. "We were able to find success in each game and because of that, we had a great weekend overall."
The three wins moved Kings Hammer's U17 team to a perfect 9-0 record in ECNL events this season, a feat the club is extremely proud of. Those wins could be what locks up an ECNL Champions League bid for the team, and also shows how prepared the team is when it comes to playing top competition from around the country.
New Jersey was one for the books!

The 2021-22 ECNL showcase season was filled with high-level competition, amazing experiences, and memories to last a life time.

Next stop, Playoffs. pic.twitter.com/589HpbmnXh

— ECNL Girls (@ECNLgirls) May 30, 2022
"The girls really rise to the occasion when it comes to events," Black said. "They've been great from a developmental standpoint, figuring out how to earn points when you're on the road, away from home. But every event has helped us improve. There's always excitement heading into events, and then being able to play different teams from different regions, we're able to be mentally focused for every game and get positive results."
Heading to Seattle for the ECNL Girls National Playoffs in the club's first-ever season in ECNL is a huge accomplishment for Kings Hammer. The club set out to do so at the beginning of the year. Overcoming the growing pains that come with a new league and new conference, Kings Hammer took a bit to settle in, but now, the coaches believe the club is playing its best soccer of the season.
"This was our first year in the league, and there was a bit of a learning curve from the beginning," Black said. "Our league is very competitive and there are no easy games. But we've competed in every game and we've shown up. Grinding out wins and finding success, and now being able to go to Seattle, it's a great opportunity to be on the national stage and get the exposure that the girls deserve."
The whole ECNL season has moved toward this. ECNL New Jersey brought together clubs from around the country for one last event, one last chance for teams to earn their spot in the ECNL Girls National Finals.
Seattle is just around the corner, and it can't come soon enough.