Rosters revealed for ECNL Girls New Jersey National Selection Games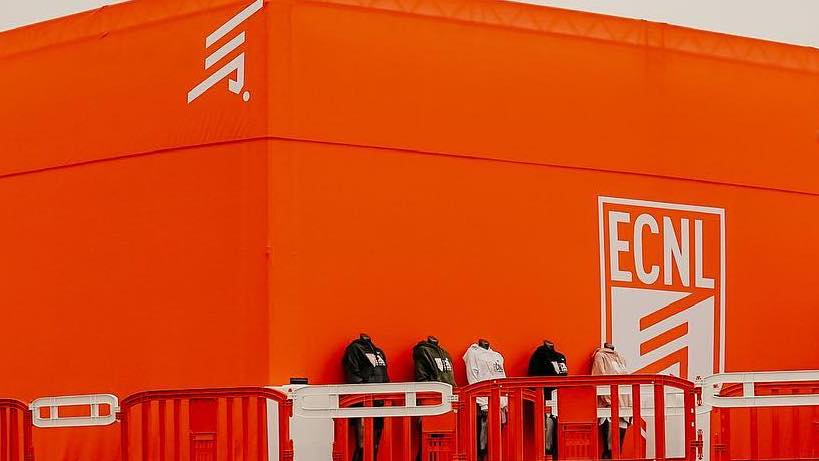 RICHMOND, Va. – The ECNL Girls announced the rosters for this weekend's ECNL New Jersey National Selection Games. There will be two National Selection Games in New Jersey, one featuring U15 players and one featuring U16/17 players, and the two games will take place simultaneously on Saturday, May 28 at PDA Complex at 6:15 p.m. The U15 contest will be on Field 3, while the U16/17 game will take place on Field 4.
The ECNL National Selection Games are "all-star" matches that bring top players at each regular season ECNL National Event together for representative competition on the first day of the event. They are one component of the ECNL National Selection Program, which encompasses all player identification and development programs within the league.
Players were selected for the games by ECNL Player Identification staff through a combination of scouting and recommendations based on performances over the past several months. These athletes will not compete for their clubs on this day in order to adequately rest and prepare for the National Selection Game.
Both National Selection Games will be uploaded to YouTube in full following the conclusion of the event.
U15 Rosters
East
Brielle Baker (PDA Blue)
Katsi Bengoa (Orlando City)
Reese Canada (Michigan Hawks)
Kennedy Carter (Racing Louisville)
Alessia Cerulo (Match Fit Academy)
Addison DeJoseph (UFA)
Kailyn Effah (Maryland United)
Julia Johnson (Connecticut FC)
Molly Kubistek (Pittsburgh Riverhounds)
Ava Lozada (Richmond United)
Aislynn Maguire (NC Fusion)
Maleeya Martin (Loudoun Soccer)
Kennedy Ring (World Class FC)
Lauryn Thompson (NC Courage)
Sophie Wilson (Tulsa SC)
West
Courtney Allen (Florida Elite SA)
Olivia Bozzo (SUSA FC)
Mya Brandon (Michigan Hawks)
Riley Cross (PDA Blue)
Sydney Dunn (Del Mar Sharks)
Emma Gregorski (FC Stars Blue)
Carrie Helfrich (VA Union)
Helena Kaczmarczyk (World Class FC)
Trishelle Lopez (Orlando City)
Reese Lynn (Midwest United)
Jaida McGrew (Charlotte SA)
Jenna Newman (Richmond United)
Karina Peat (Wilmington Hammerheads)
Robin Reilly (Pittsburgh Riverhounds)
Olivia Stafford (Arlington Soccer)
U16/17 Rosters
East
Campbell Carroll (Seattle United)
Brooke Dawahare (Racing Louisville)
Olivia Elliott (Santa Rosa United)
Grace Ivey (Florida Elite)
Sam Kolb (East Meadow)
Jocelyn Lohmeyer (Arlington Soccer)
Fiona Mahan (Pittsburgh Riverhounds)
Paloma Pena (FC Prime)
Sophia Recupero (FC Stars Blue)
Emma Rietz (Heat FC)
Gracie Salais (Maryland United)
KJ Straub (Orlando City)
Brooke Vogel (Penn Fusion)
Lily White (FC Prime)
Kayla Wong (PDA Blue)
Malia Yamamoto (De Anza Force)
West
Nawreen Ahmad (VA Union)
Hailey Baumann (Michigan Hawks)
Katie Callaway (UFA)
Gabby Chan (World Class FC)
Samantha Erbach (Ohio Elite SA)
Ellie Garrison (NC Fusion)
Phoebe Goldthwaite (NCFC Youth)
Ashley Hayase (Del Mar Sharks)
Jordan Hecht (Minnesota Thunder)
Carolyn Johnson (Florida Elite)
Ainsley Moy (PDA Blue)
Sophie Murdock (MVLA)
McKenna Newcome (Loudoun Soccer)
Sydney Romano (SUSA FC)
Chloe Swindle (Marin FC)
Siena Urzua (Eagles SC)
Meredith Vance (Midwest United)
To view a full list of the U15 and U16/17 rosters for the National Selection Games, click here.
SoccerWire Featured Players Mentioned