US Club Soccer hosts 61 total players at id2 Training Camp in Richmond, Virginia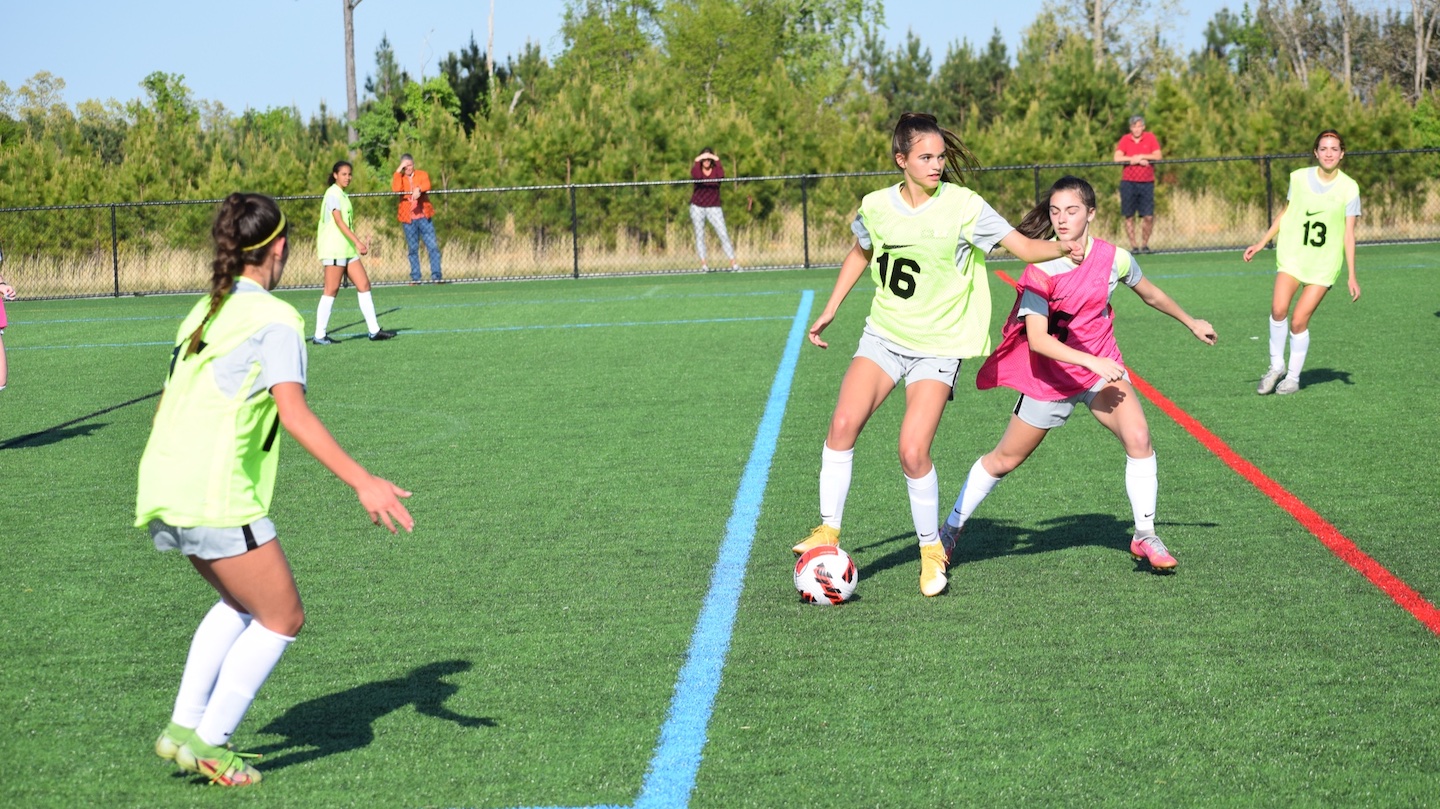 Boys Roster | Girls Roster | Photos
CHARLESTON, S.C. – Sixty-one players are participating in US Club Soccer's id2 Training Camp from April 29-May 1 in Richmond, Virginia, which serves as the final programming element for top girls born in 2007 and boys born in 2008.
These athletes represent 38 clubs from 15 states spanning East and Central states and were selected from id2 Selection and Player Development Program (PDP) scouting events over the past year.
US Club Soccer's id2 Program provides an opportunity for the country's elite youth soccer players to be identified, developed and scouted for inclusion in U.S. Soccer's National Team programs. It is considered an Olympic Development Program (ODP) approved by the United States Olympic Committee and the U.S. Soccer Federation.
id2 Training Camps are multi-faceted developmental environments with on-the-field training sessions and off-the-field presentations. Curriculum for the camps is established by id2 directors Gerry McKeown (boys) and Tricia Taliaferro (girls). A collection of the country's top youth coaches leads training sessions and player evaluations. Assisting the directors at this camp are: Beau Brown (Sting SC), Matt Davison (FC Stars), Matt Lawrey (Atlanta United), Everett Palache (Cleveland Force SC), Stuart Self (Challenge SC), Tom Shields (STA) and Tyler Stakiwicz (PDA).
Last weekend, 61 players competed at the West Coast equivalent of this East Coast-based camp. These officially close out the age group cycle of girls born in 2007 and boys born in 2008, which has been abbreviated due to COVID-19 health protocols.
Girls Roster
| | | | | |
| --- | --- | --- | --- | --- |
| First Name | Last Name | Position (s) | Club | State |
| Madison | Abisaab | MF | Richmond United | VA |
| Allison | Aleman | MF | FC Prime | FL |
| Kate | Anderson | F | Tampa Bay United | FL |
| Lauren | Anderson | MF | Tampa Bay United | FL |
| Maddison | Borth | F | AFC lightning | GA |
| Olivia | Davison | D | AFC lightning | GA |
| Breckyn | Ferrell | MF | Sting Austin | TX |
| Emma | Gregorski | F/D | FC Stars | MA |
| Aviana | Gutierrez | GK | FC Dallas | TX |
| Lillian | Holden | GK | Jacksonville FC | FL |
| Brady | Jacobson | GK | South Shore Select 2007 GA | MA |
| Ava | Lozado | D | Richmond United | VA |
| Sadie | Mathis | F | FC Stars | MA |
| Rylee | McLanahan | MF | Oklahoma Energy | OK |
| Riley | Mitza | F | Aztec Soccer Club | MA |
| Presley | Neese | MF | AFC lightning | GA |
| Lindsay | Nicholson | MF | Tampa Bay United | FL |
| Hannah | Pachan | MF | Cleveland Force | OH |
| Reagan | Pentz | MF | Cleveland Force | OH |
| Annie | Price | MF | East Meadow SC | NY |
| Georgia | Prouty | MF | Aztec Soccer Club | MA |
| Kylie | Snell | MF | Sting Austin | TX |
| Ella | Wiederaenders | GK | Sting Austin | TX |
| Olivia | Bevilacqua | MF | Michigan Hawks | MI |
| Emily | Filbrun | | Michigan Hawks | MI |
| Eliana | Valencia | | Maryland United | MD |
| Amelia | Clark | | Sting Austin | TX |
| Gabby | Vilcek | | Sting Austin | TX |
| Calypso | Rolly | D | VA Union | VA |
| Katia | Katsari- Hoefer | MF | VA Union | VA |
Boys Roster
| | | | | |
| --- | --- | --- | --- | --- |
| First Name | Last Name | Position (s) | Club | State |
| Nick | Angiolino | D | PDA Hibernian | NJ |
| Josh | Axt | GK | Baltimore Union | MD |
| Keanan | Booe | MF | Wake FC | NC |
| Chase | Carrera | F | Valeo FC | MA |
| Finn | Commins | MF | Philadelphia Ukrainian Nationals | PA |
| Lucas | DePinho | D | Cedar Stars Academy – Bergen | NJ |
| Jayden | Diaz | F | STA | NJ |
| Zach | Dosch | MF | PDA | NJ |
| Henry | Foster | MF | STA | NJ |
| Lukas | Francuzenko | F | Greatfalls Reston SC | VA |
| Jefrey | Gonzalez-Pelaez | F | PDA | NJ |
| Kyle | Harvey | D | Match Fit Academy | NJ |
| Brandon | Hernandez | MF | VDA | VA |
| Landen | Krey | MF | Sting SC | TX |
| Dylan | Leon | MF | Susa Albertson | NJ |
| Alexander | Lupinacci | D | Baltimore Celtic Soccer Club | PA |
| Ethan | Lustig | D | Match Fit Academy | NJ |
| John | Maggio | D | Beach FC | VA |
| Marko | Maric | MF | Florida Premier FC | FL |
| Vincent | Monico | GK | Orono Westonka | MN |
| Jaden | Moore | F | NCFC Youth Academy | NC |
| Eric | Noll | MF | Minnesota Thunder Academy | MN |
| Antonio | Parlapiano | MF | Florida Premier FC | FL |
| Mitchell | Rashap | D | TSF | NJ |
| Steven | Rivas | MF | Richmond United | VA |
| Angel | Sanchez | F | Bayside FC | RI |
| Olivier | Schneider | MF | SC Vistula Garfield | NJ |
| Ryan | Scuro | MF | Cedar Stars Academy – Bergen | NJ |
| Anthony | Siconolfi | CM | TSF | NJ |
| Armando | Soto | GK | Sting SC | TX |
| Rocco | Strazzella | F | Wake FC | NC |
| Daniel | Tavares | MF | Ironbound Soccer 2007 Raiders | NJ |
| Frankie | Torres | MF | Susa Albertson | NJ |