Dr Pepper Dallas Cup U13-U19 Day 1 Recap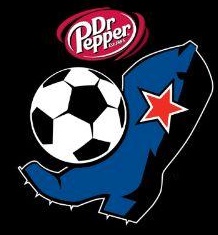 Under 13
(Via Dallas Cup) – England's Kent Schools got their 2017 Dallas Cup campaign started on a high note with a 5-1 win over FC Dallas 04B South Red. Kent Schools' Jay Kwaramba had a hat-trick in the first twenty minutes of action.
In a Mexico-South Texas clash, Toros FC defeated the Mexican side Angeles Soccer Elite 2-0 thanks to two second half goals by Eduardo Morales and Diego Rosas.
Dallas Texans USSDA U12 and FC Dallas Youth 04 Boys from Bracket B squared off at Richland College. Dallas Texans took over the game with three second half goals by Jose Gutierrez, Joel Aleman, Jorge Morgado as the match ended 3-0.
FC Dallas U12 Academy beat Canadian side Strikers FC BTB Soccer Academy 5-0. FC Dallas got goals from five different goal-scorers in a strong team effort.
FC Dallas Youth 04B Premier defeated Mexico's Club Mana 3-1 in Bracket D action. After Club Mana had leveled the match in the 41st minute, Brennan Bezdek scored two goals for the FC Dallas side to help the team from Texas pull away.
+READ: Dallas Cup Super Group Day 1: MLS academies face Brazilian clubs
Under 14
New Zealand's Forrest Hill Milford Barcelona faced off against local side Solar Chelsea 03 DA. Despite an early goal by Forrest Hill, Solar Chelsea responded with two unanswered goals by Owen Butcher and Johan Guereca on the way to a 2-1 victory.
Queretaro FC Gallos Blancos (Mexico) beat Oklahoma FC in Bracket E group play. Going into halftime, the score was level, but Queretaro netted three second half goals to win their first Dallas Cup match.
Rush Canada Soccer Academy earned their first three points in the table with a win over FC Dallas 03B Central. They were propelled by three first half goals, including two by Obren Kljajic on their way to a 3-0 win.
New Jersey's TSF Academy 2003B Blue squared off on Sunday against Mexico's Delfines S.D. TSF Academy got two second half goals in the 57th and 70th minute by Andres Lazo and Andrew Carmona to secure a 2-0 victory.
Under 15
Reigning U-15 champions Eintracht Frankfurt from Germany started their title defense with a matchup against Dallas Texans 02B South. Eintracht's Nikola Komljenovic scored the match's first goal in the 74th minute, but Dallas Texans responded with a goal of their own in the 77th minute by Jacob Mendez. The match ended knotted at 1-1 as both teams earned a point.
Nebraska FC Blue 02 earned three points in the standings with their opening game win over Mexico's Club Mana 02. Omar Fregoso-Soltero netted two first half goals as the match ended 4-0.
Tigres, who played in the U15 final in 2016, started group play with a 1-0 win over FC Dallas Youth 02B Premier. Christopher Aguilar scored the game's lone goal in the 65th minute.
At MoneyGram Park, Solar U14 USSF DA defeated Japan's Maebashi FC 3-1. Solar overcame a 1-0 deficit going into the half and fired back with second half goals from Nicolas Nee, Jordan Munoz, and Ethan Luo.
Under 16
Sporting United 01 (Texas) earned three points in the standings with a 4-1 win over New Zealand side, Waitakere City FC. Sporting United received goals from four different goal scorers in the balanced team attack.
In a U.S. coast-to-coast matchup, Florida side Anesa Elite 2001 Black took on California's West Coast FC Armour at MoneyGram Park. Anesa went into the half with a 1-0 lead thanks to a goal by Caleb Creighton, but West Coast FC took control of the second half. They got goals in the 65th and 67th minute from Wyatt Burris and Angel Franco and held on for a 2-1 win.
In bracket F, CF Monterrey Rayados faced off against FC Boulder 01 Boys Elite from Colorado. FC Boulder kicked off the scoring with a 22nd minute goal by Omar Castruita. Monterrey equalized late in the second half with a 79th minute goal by Pablo Gonzalez as each team walked away with a point in the standings.
Solar Chelsea 01B Elite captured their first win in Bracket A with a 4-0 win over Denmark's Barcelona Training BTA. Alexander Wing scored two goals in the match, and Samuel Coad and Christian Perea each tacked on goals of their own.
+READ: Dallas Cup Super Group kicks off with triple-header at Cotton Bowl
Under 17
FC Dallas 00' Boys defeated Uruguay's Carrasco Lawn Tennis 4-0 out at Richland College. Angel Medel bagged a pair of goals in the win. Reed Berry and Juan Restrepo each scored a goal of their own.
Ottawa South United Academy Black and FC Dallas 00B Premier squared off at Richland College in Bracket C. The Canadian side got off to a near-perfect start with Eric Batali scoring in the first minute, but FC Dallas' Alesandro Alfaro equalized the game in the 50th minute. Ottawa South United's Ryan Massoud scored in the 86th minute which proved to be the winning goal.
Queretaro FC Gallos Blancos defeated Dallas Texans U16 USSDA 2-1 to earn three points in Bracket F. Queretaro's Jose Ramirez scored two first half goals. Joseph McGee pulled a goal back for Dallas Texans in the 70th minute, but it was a little too late as the Mexican side held on for the win.
Bracket H saw a thrilling match between Austin Texans and Oakville 2000A Rep Team from Canada. Austin Texans went into the half with a 2-0 lead thanks to goals from Roberto Avila and Karlo Lopez. Oakville kept fighting and they pulled a goal back in the 59th minute from Jake Carenza. With the game nearing the end, the Canadian side equalized in the 89th minute with a goal from Gianfranco Mirto, as the game ended ina 2-2 draw.
Under 18
New Jersey's Cedar Stars Academy 1999 beat LA Galaxy B99 in the first group stage game of Bracket B. Allen Gavilanes scored two goals (72', 83') as the match ended 2-0 in favor of Cedar Stars Academy.
Out at Richland College, Singapore's Tiro Sports defeated FC Dallas 99B East 3-0. Tiro Sports tallied all of their goals in the first half (Paolo Carroll, 22'; Justin Kent, 31'; Ben King, 40') as they held on for a comfortable win.
Arizona's Arsenal 99 Premier Teal secured a 3-2 win over Loudoun Soccer 99 Red in Bracket E. Arsenal got off to a quick start as Joshua Drack-Asami scored two goals in the first half. Colton Shafer tacked on another goal in the 56th minute to put his team up 3-0. Loudoun Soccer clawed two goals back in the 75th and 77th minute, but were unable to score an equalizing goal in the end.
Under 19
Mexico's Cuervos FC defeated California Rush 97/98, 2-0 at MoneyGram Park. Alan Valenzuela and Irvin Lopez were the goal scorers for Cuervos.
In Bracket B, FC Dallas Youth 98B Premier and England's Knowsley Youth squared off in the team's first group stage match. FC Dallas' Trey Marchino notched a hat-trick in the game to help propel his team to a 4-2 win.
England's Truro College earned their first three points after a 2-1 win over Dallas Texans 98B South. Truro College got two first half goals from Marcello Jones and Oliver Walker in the 34th and 42nd minute. Dallas Texans' Abraham De Anda scored a late consolation goal in the 86th minute, but it was a little too late.
United Services Portmouth FC won their opening group stage game 2-0 over local team FC Dallas Youth 98B Gold. Harry Jackson scored the two goals for the English side.