Dr Pepper Dallas Cup Gordon Jago Super Group Day 2 Recap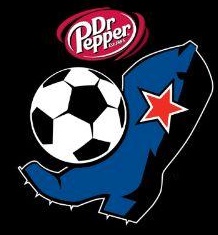 Bracket A
(Via Dallas Cup) – After a rain delay, Manchester United and Real Salt Lake kicked off to continue action in Group A.
The first half was one dominated by United. The English team were constantly playing with the ball in Salt Lake's half. In the 9th minute, Aidan Barlow played a ball into the box and Ethan Hamilton took the pass and shot it at goal, but it was saved by Salt Lake keeper Jarod Osgood, ending the threat.
United would finally get their reward in the 27th minute, as Callum Gribbin whipped in a corner that was missed by Osgood and tapped into the back of the net by Joshua Bohui to make it 1-0.
The second half started quick. Almost straight from kick off, Erik Virgen found Marco Gonzalez who played it across goal and found Virgen to level things at one. Salt Lake soon began to gain momentum, with a second almost coming off a free kick from Milan Iloski.
+READ: U.S. U-16 Boys National Team roster named for Montaigu, France trip
Iloski began to take over the game in the early part of the second half, creating opportunities for his teammates and forcing United keeper Theo Richardson into some tough saves. As soon as Salt Lake seemingly took control of the game, United struck. New Jersey native and former Red Bull Academy player Matthew Olosunde went past the RSL defenders with some nifty dribbling and was able to slot it past the keeper to give United the lead.
Salt Lake would not give up. Miguel Gomez forced a tough save from Richardson. Olosunde would add to his man of the match performance, robbing Salt Lake of a goal after making a crucial goal line clearance in the 77th minute.
United was able to capitalize on Salt Lake's urgency, as Gribbin was able to intercept a pass in the Salt Lake half and chip the keeper to add an insurance goal and secure the win.
Both teams will continue their Dallas Cup games on Wednesday. Manchester United (1-0-1), will move to 4 points in the group and will play Coritiba at 7:30 PM, in the Cotton Bowl. Real Salt Lake (0-1-1) will remain on 1 point and will play Chivas at 7:30, on MoneyGram Field #8.
+READ: Dallas Cup Super Group kicks off with triple-header at Cotton Bowl
Bracket B
In Bracket B action, 2016 Super Group champion Everton FC earned their first three points in the standings with a hard-fought win over Israeli side, Maccabi Haifa. Last year's tournament goals leader, Delial Brewster, scored in the 39th minute and that would be all the English side needed as they held on for a 1-0 win.
Weather delayed the start of the FC Dallas vs CF Monterrey, but the match got started with FC Dallas trying to earn an addition three points in the standings after their opening day win over Everton. Jesus Ferreira got the scoring started with a goal right before the first half whistle. Early in the second half, Monterrey began to pick up their play and they leveled the game with a Juan Machado goal in the 64th minute to make the match 1-1. The game ended level as each side picked up a point in the standings.