Full List of ECNL Girls Member Clubs for the 2021-22 Season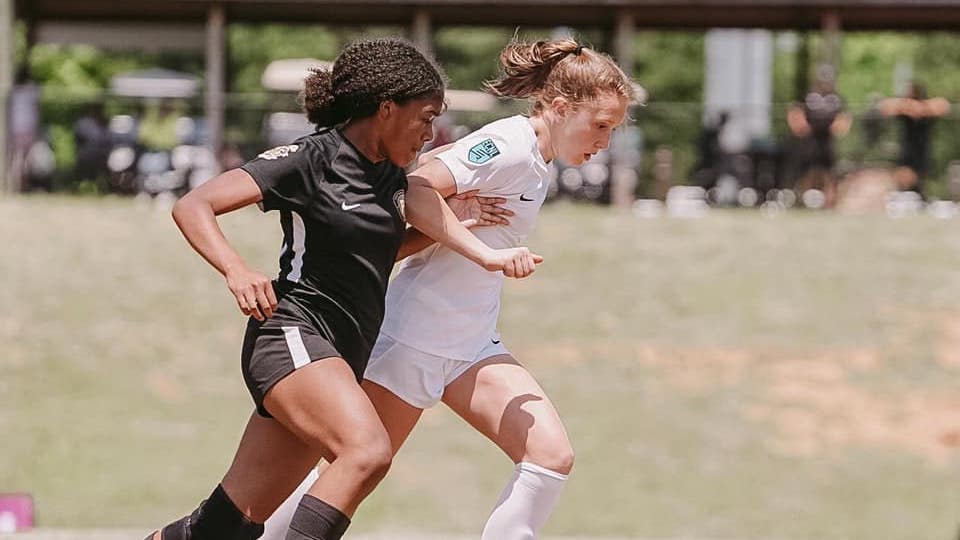 With the 2021-22 season coming up on the horizon, SoccerWire provides an update on the clubs across the country that have been confirmed as ECNL Girls members.
Following the closure of the U.S. Soccer Development Academy in the spring of 2020, the ECNL underwent a major expansion ahead of the current 2020-21 season. The league has now accepted another group of new member clubs for the 2021-22 campaign, as their growth continues.
So far, a total of 115 clubs have solidified their place as ECNL Girls members for the upcoming campaign. Clubs listed below are members of the ECNL's national platform. For information on the ECNL Regional League platform, Click Here.
The list below is subject to change, and will continue to be updated if additional changes are announced in the coming weeks. To view the list of ECNL Girls member clubs in a state-by-state format, Click Here.
ECNL Girls Member Clubs (2021-22)
* – Clubs Joining for 2021-22 season
** – Rebranding as Liverpool FC Michigan for 2021-22 season
| | |
| --- | --- |
| Club Name | Location |
| Alabama FC | Birmingham, AL |
| Albion Hurricanes FC | Houston, TX |
| Arsenal FC | Murrieta, CA |
| Atlanta Fire | Duluth, GA |
| Arizona Arsenal | Phoenix, AZ |
| Beach Futbol Club* | Long Beach, CA |
| Bethesda SC | Gaithersburg, MD |
| Boise Thorns FC | Meridian, ID |
| BRYC Elite Academy | Fairfax, VA |
| Carolina Elite Soccer Academy (CESA) | Greenville, SC |
| Challenge SC | Spring, TX |
| Charlotte Independence SC | Cornelius, NC |
| Charlotte SA | Pineville, NC |
| Classics Elite | San Antonio, TX |
| Cleveland Force* | Cleveland, OH |
| Colorado Rapids | Aurora, CO |
| Concorde Fire | Atlanta, GA |
| Connecticut FC | Bethany, CT |
| Crossfire Premier | Redmond, WA |
| Crossfire United | Portland, OR |
| Dallas Texans | Dallas, TX |
| Davis Legacy | Davis, CA |
| Force SC | Cupertino, CA |
| DMCV Sharks | San Diego, CA |
| D'Feeters Kicks SC | Farmers Branch, TX |
| Eagles Soccer Club | Camarillo, CA |
| East Meadow SC | North Bellmore, NY |
| Eastside FC | Preston, WA |
| Eclipse Select SC | Oak Brook, IL |
| FC Alliance | Clinton, TN |
| FC Bucks | Richboro, PA |
| FC Dallas | Dallas, TX |
| FC Delco | Downingtown, PA |
| FC Portland | Portland, OR |
| FC Pride | Indianapolis, IN |
| FC Stars | Acton, MA |
| FC Wisconsin | Germantown, WI |
| Florida Elite Soccer Academy | St. John's, FL |
| Florida Kraze Krush | Ovideo, FL |
| FSA FC | Farmington, CT |
| Gretna Elite Academy | Omaha, NE |
| Gwinnett Soccer Academy (GSA) | Liburn, GA |
| Heat FC | Henderson, NV |
| Indiana Fire | Westfield, IN |
| Internationals SC | Medina, OH |
| Jacksonville FC | Jacksonville, FL |
| Kansas City Athletics | Overland Park, KS |
| Kings Hammer* | Covington, KY |
| LA Breakers FC | Los Angeles, CA |
| La Roca | South Weber, UT |
| LAFC Slammers FC | Costa Mesa, CA |
| Legends FC* | Norco, CA |
| Loudoun Soccer | Leesburg, VA |
| Marin FC | Greenbrae, CA |
| Maryland United FC | Bowie, MD |
| Match Fit Academy | Brick, NJ |
| McLean Youth Soccer | McLean, VA |
| Michigan Hawks | Plymouth, MI |
| Midwest United FC* | Grand Rapids, MI |
| Minnesota Thunder Academy | Richfield, MN |
| Mustang SC | Danville, CA |
| Mountain View Los Altos (MVLA) | Mountain View, CA |
| NC Courage | Raleigh, NC |
| NC Fusion | Bermuda Run, NC |
| NCFC Youth | Raleigh, NC |
| Ohio Elite Soccer Academy | Cincinnati, OH |
| Ohio Premier | Dublin, OH |
| Oklahoma Celtic | Norman, OK |
| Oklahoma Energy FC* | Oklahoma City, OK |
| Orlando City Youth Soccer | Sanford, FL |
| Pacific Northwest Soccer Club | Tukwila, WA |
| Players Development Academy (PDA) | Somerset, NJ |
| PDA South | Westampton, NJ |
| Penn Fusion SA | West Chester, PA |
| Phoenix Rising FC | Scottsdale, AZ |
| Pipeline SC | Lutherville-Timonium, MD |
| Pittsburgh Riverhounds | Pittsburgh, PA |
| Pleasanton Rage | Pleasanton, CA |
| Portland Thorns Academy | Beaverton, OR |
| Pride Soccer Club | Colorado Springs, CO |
| Racing Louisville Academy | Louisville, KY |
| Real Colorado | Centennial, CO |
| Real So Cal | Woodland Hills, CA |
| Rebels SC | Chula Vista, CA |
| Richmond United | Glen Allen, VA |
| San Diego Surf Soccer Club | San Diego, CA |
| San Juan SC | Rancho Cordova, CA |
| Santa Rosa United | Santa Rosa, CA |
| Scorpions Soccer | Braintree, MA |
| Seattle United | Seattle, WA |
| Slammers FC | Newport Beach, CA |
| SLSG (MO) | Fenton, MO |
| SLSG (IL) | Collinsville, IL |
| So Cal Blues | Laguna Hills, CA |
| Solar Soccer Club | Allen, TX |
| South Carolina United | Columbia, SC |
| Sporting Blue Valley* | Overland Park, KS |
| Sporting Iowa* | Des Moines, IA |
| Sting Austin | Pflugerville, TX |
| Sting Dallas | Dallas, TX |
| Strikers FC | La Habra, CA |
| Sunrise Prime FC | Sunrise, FL |
| SUSA FC | Smithtown, NY |
| Tampa Bay United Rowdies | Tampa, FL |
| Tennessee Soccer Club | Franklin, TN |
| Tulsa Soccer Club | Tulsa, OK |
| United Futbol Academy (UFA) | Cumming, GA |
| Utah Avalanche | Salt Lake City, UT |
| Utah Royals FC – Arizona | Tempe, AZ |
| Vardar** | Rochester Hills, MI |
| Virginia Development Academy (VDA) | Woodbridge, VA |
| Washington Premier | Puyallup, WA |
| Wilmington Hammerheads Youth FC | Wilmington, NC |
| WNY Flash Academy | Elma, NY |
| World Class FC | Orangeburg, NY |