ECNL Girls to feature 9 conferences with over 110 clubs following major expansion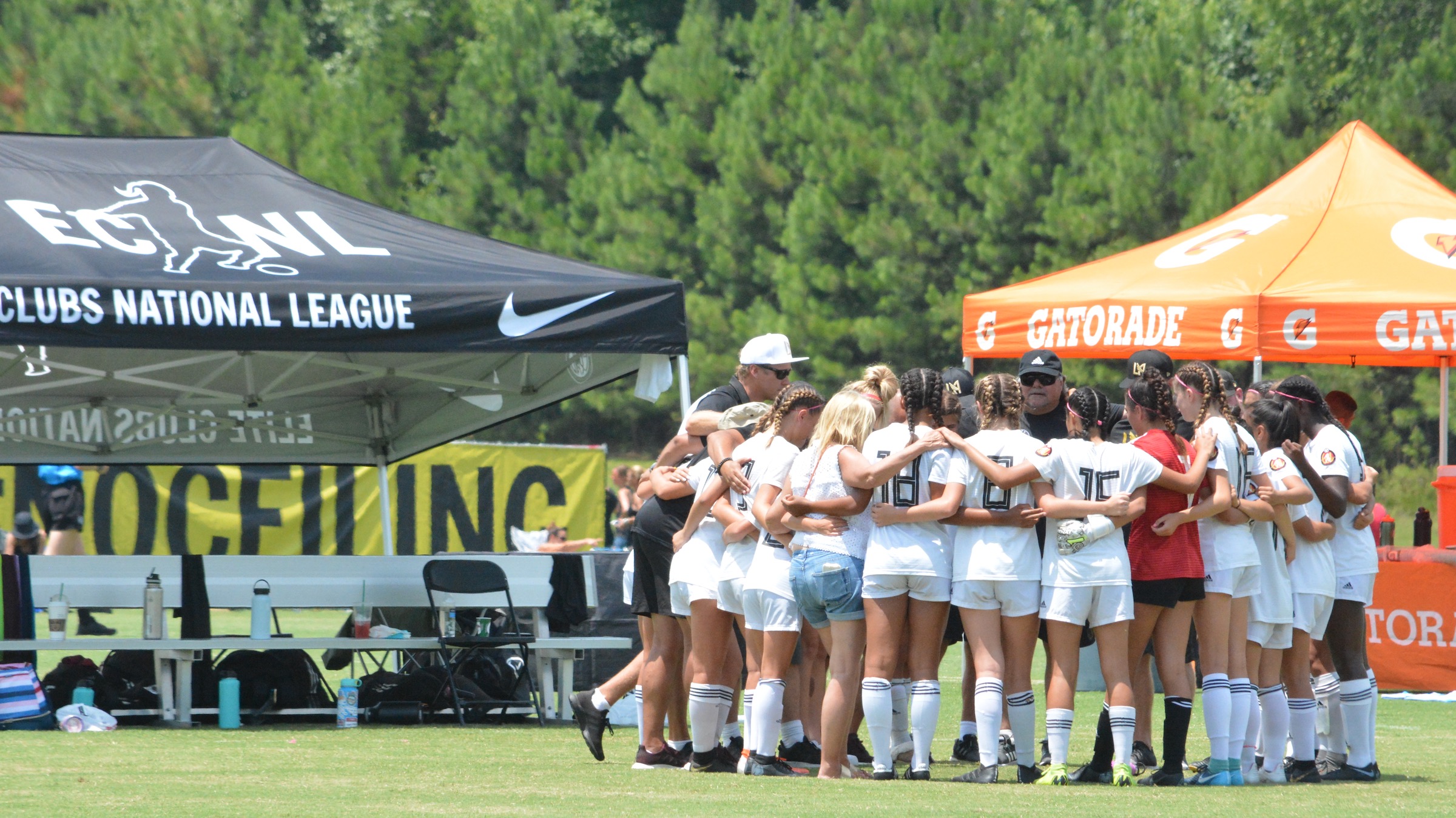 The ECNL Girls, currently in the midst of significant expansion largely as a result of the U.S. Soccer Development Academy closure, will feature a new look in the 2020-2021 season.
Following a 2019-2020 campaign which has featured 96 member clubs competing across 8 conferences nationwide, the upcoming season will include a litany of new clubs in new places.
As of June 5, the ECNL Girls has expanded to 111 member clubs, as the league will be at least 15% larger when the new soccer year kicks off in the fall. At least 15 former U.S. Soccer Girls DA clubs will be moving their top teams to ECNL Girls this spring.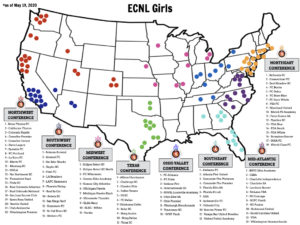 Featured among those newcomers are several National Women's Soccer League (NWSL) affiliate clubs, including the North Carolina Courage, Portland Thorns FC and California Thorns FC. Newcomers also include clubs that have won Girls DA national championships over the past several years, such as FC Dallas Youth and Real Colorado.
Solar SC is an existing ECNL Girls member club, and will now be moving its top teams into the league, after simultaneously competing in the Girls DA for the past couple seasons. Solar won the Girls DA national title at the U-16/17 level last season.
Other former Girls DA clubs that will be transitioning their elite girls programs to the ECNL include: Charlotte Soccer Academy (NC), Dallas Texans (TX), La Roca Futbol Club (UT), Penn Fusion Soccer Academy (PA), Real So Cal (CA), San Diego Surf (CA), United Futbol Academy (GA) and So Cal Blues (CA).
New York club FC Fury has been acquired by existing ECNL member club SUSA FC, and will bolster their Long Island-based player pool.
The significant expansion has led to conference realignment as well. On the East Coast, the Northeast Conference has been eliminated to allow for two new completely separate conferences: the North Atlantic Conference and the New England Conference.
In addition to significant growth at the national level, the ECNL Girls is implementing a major expansion of its Regional League program.
See below for a look at the makeup of each of the 9 ECNL Girls conferences for the 2020-2021 season: