Sting Soccer Club adds four accomplished coaches to staff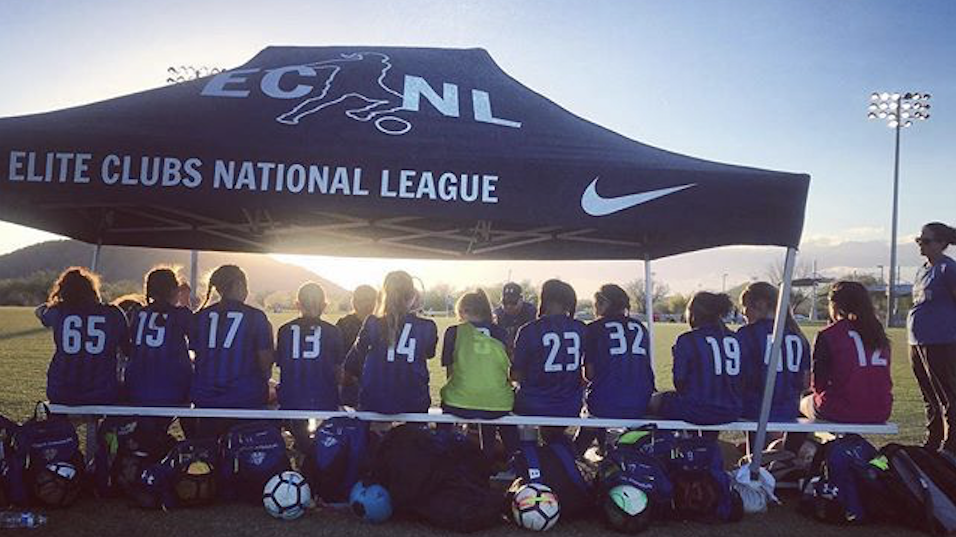 Sting Soccer Club has announced the addition of four new coaches to its staff, continuing to further elevate the Sting program looking toward the 2020-2021 soccer year.
This season, Sting Dallas will move forward on the girls' program with two Texas Conference spots within the Elite Clubs National League, and two ECNL Regional league spots. This in addition to the multiple league platforms including regional playing opportunities, and local leagues, complete the player pathway for young players.
Lee Weddall was previously Director of Coaching for Pensacola FC and President of the United States Amateur Indoor Soccer Association. He has held senior coaching positions at Liverpool FCA, Dallas Texans South, and FC Dallas where he has filled roles such as Director of Coaching, ECNL Staff, Jr. ECNL Director, and USSF DA Staff. Weddall is a graduate of the University of West Florida where he was captain of the soccer team and was named NAIA All- Conference as a midfielder.
Tomás Boyle was previously head coach at Colleyville Covenant Christian Academy. A native of Ireland, he played professionally in the League of Ireland for six years before moving to the U.S. to attend the University of Hartford on a full scholarship. He has coached many young players who have earned college scholarships, and several have played professionally in England. Boyle holds a UEFA B License along with many other coaching certifications.
Matt Veasey joins Sting from Dallas Christian College where he is the head coach of the women's soccer program. He was previously ECNL Director and staff coach for FC Dallas Youth, including assisting with the WPSL semi-professional team. Prior, Veasey was the Elite Program Director for Liverpool International Football Academy. He holds a USSF B License and a degree in sports science and Master's in teaching education.
Dan Mariscal has extensive experience developing both male and female players at every level of play, many of whom moved on to play for numerous NCAA Division I and college programs, domestic and international professional clubs, and youth and senior national teams. He was head coach of the University of Maine-Machias where his team won the YSCC Eastern Championship in his first year. He has held various senior coaching positions as an ECNL staff coach, DPL Director, Girls USSF DA staff coach at FC Dallas, Director of Coaching for Fever United, head coach of women's soccer at Brescia University, and has been on the Olympic Development Staff for both South Texas and Tennessee. Mariscal holds a USSF B License among many other licenses including his National Youth License, USC Director of Coaching Diploma, and USC Advanced National Diploma.
The four new coaches will be working with varying age groups and levels of play within the boys and girls programs at Sting, and will aim to further Sting's goal and mission to develop complete soccer players that find success on the field, and strong leaders who will make an impact off the field.
—–
About Sting Soccer Organization: Sting Soccer Club was founded in 1973 in Richardson, Texas. In fact, it was the first and therefore oldest all-female soccer club in the U.S. Sting has also enjoyed tremendous success over the years, winning 12 USYS National Championships, 2 ECNL National Championships, and one Overall Club ECNL National Championship. Sting has grown dramatically over the years into a professionally managed soccer club with a history of success on the field and off. Sting launched its boy's division in 2009 under the name Titans Futbol Club. Titans has exploded on the boys' soccer scene, and recently was rebranded as Sting. Sting is guided by its mission, "The Education of Life through Soccer" and aims to develop young soccer players that will excel well beyond their soccer years.