U.S. Soccer Development Academy Club Realignment Tracker (Boys 3.0)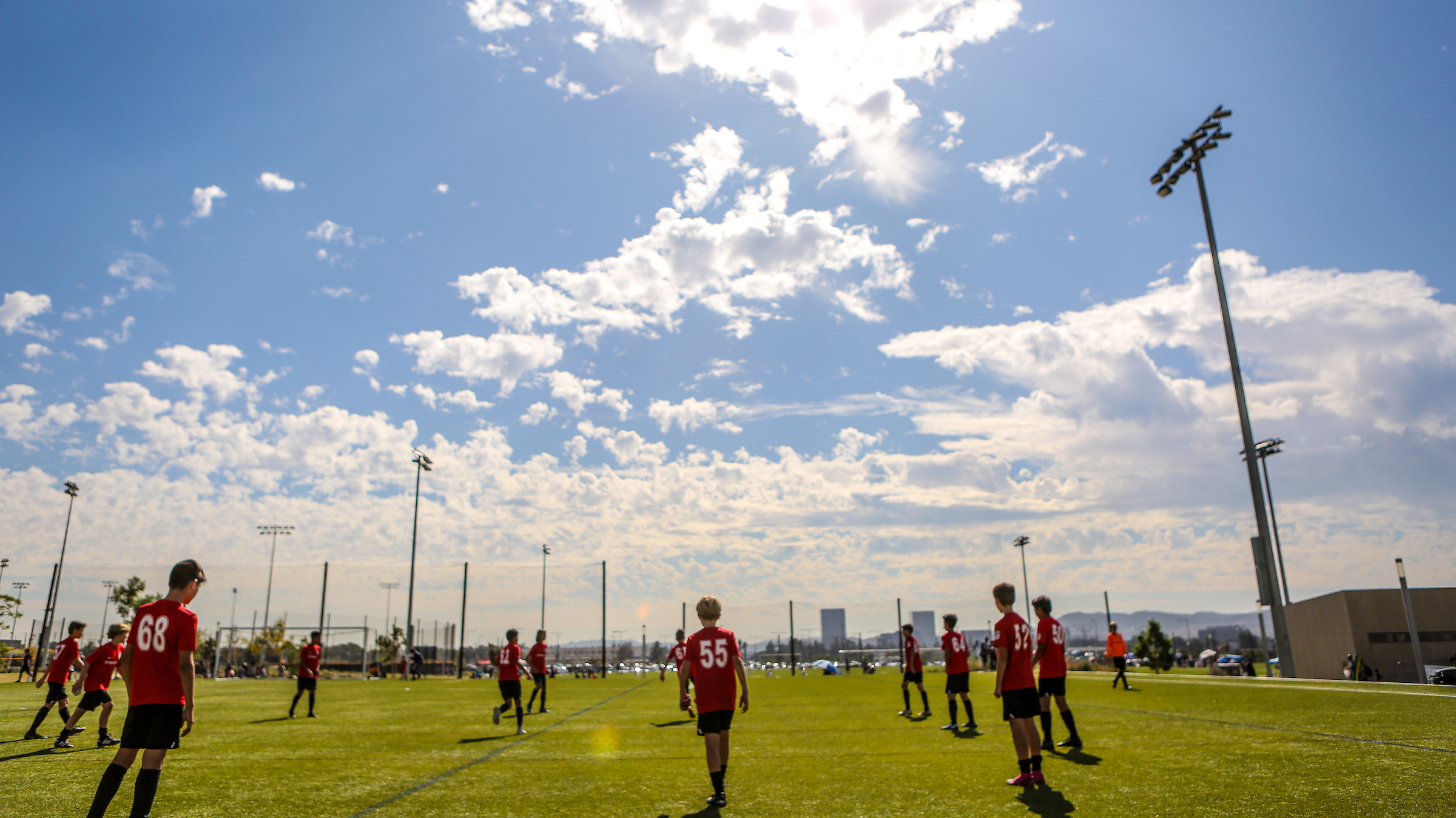 The recent shutdown of the U.S. Soccer Development Academy has left many clubs needing to find a new competitive platform for their top teams.
Since the official announcement of the DA's closure, the soccer world has sprung into action, seeking to fill the void. Major League Soccer (MLS) unveiled its plans for a new Academy League, and the Elite Clubs National League (ECNL Boys) has ramped up its expansion efforts.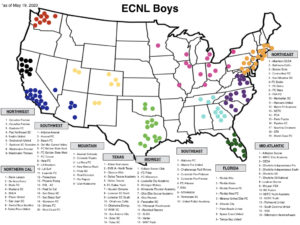 Meanwhile, the United Soccer League has announced more details on the USL Academy League, which be complimentary to existing youth leagues, and will begin play in Spring 2021.
To keep up with this evolving story, SoccerWire has launched a Boys DA Club Realignment Tracker, which will be updated regularly, as more former DA clubs finalize their plans for the 2020-2021 season.
DA Club representatives who would like to report their teams' realignment plans for next season should send an email to [email protected].
| | | | |
| --- | --- | --- | --- |
| Club | Location | Former DA Age Groups | National Membership |
| Atlanta United FC | Atlanta, Ga. | U-13, U-14, U-15, U-16/17, U-18/19 | MLS Academy / ECNL Boys |
| Austin FC | Austin, Texas. | U-14 | MLS Academy |
| Baltimore Armour | Ellicott City, Md. | U-13, U-14, U-15, U-16/17, U-18/19 | MLS Academy |
| Chicago Fire Soccer Academy | Bridgeview, Il. | U-13, U-14, U-15, U-16/17 | MLS Academy |
| Colorado Rapids | Centennial, Colo. | U-13, U-14 | ECNL Boys / MLS Academy |
| Crew SC Academy | Columbus, Ohio | U-14, U-15, U-16/17, U-18/19 | MLS Academy |
| D.C. United | Washington, D.C. | U-13, U-14, U-15, U-16/17, U-18/19 | MLS Academy |
| FC Cincinnati | Cincinnati, Ohio. | U-14, U-15 | MLS Academy |
| Houston Dynamo | Houston, Texas | U-13, U-14, U-15, U-16/17, U-18/19 | MLS Academy |
| Inter Miami CF | Miami, FLA. | U-13, U-14, U-15, U-16/17, U-18/19 | MLS Academy |
| LA Galaxy | Carson, Calif. | U-13, U-14, U-15, U-16/17, U-18/19 | MLS Academy |
| Los Angeles Football Club | Los Angeles, Calif. | U-13, U-14, U-15, U-16/17 | MLS Academy |
| Minnesota United FC | Minneapolis, Minn. | U-13, U-14, U-15, U-16/17 | MLS Academy |
| Montreal Impact FC | Montreal, Quebec | U-15, U-16/17, U-18/19 | MLS Academy |
| New England Revolution | Foxborough, Mass. | U-14, U-15, U-16/17, U-18/19 | MLS Academy |
| New York City FC | New York, N.Y. | U-13, U-14, U-15, U-16/17, U-18/19 | MLS Academy |
| New York Red Bulls | Harrison, N.J. | U-13, U-14, U-15, U-16/17, U-18/19 | MLS Academy |
| Orlando City SC | Orlando, Fla. | U-13, U-14, U-15, U-16/17, U-18/19 | ECNL Boys / MLS Academy |
| Philadelphia Union | Wayne, Pa. | U-13, U-14, U-15, U-16/17, U-18/19 | MLS Academy |
| Portland Timbers | Portland, Ore. | U-15, U-16/17, U-18/19 | MLS Academy |
| Real Salt Lake | Herriman, Utah | U-15, U-16/17, U-18/19 | MLS Academy |
| San Jose Earthquakes | Santa Clara, Calif. | U-13, U-14, U-15, U-16/17, U-18/19 | MLS Academy |
| Seattle Sounders FC | Tukwila, Wash. | U-15, U-16/17, U-18/19 | MLS Academy |
| Sporting Kansas City | Kansas City, Mo. | U-15, U-16/17, U-18/19 | MLS Academy |
| Toronto FC | Toronto, ON | U-13, U-14, U-15, U-16/17, U-18/19 | MLS Academy |
| Vancouver Whitecaps FC | Vancouver, B.C. | U-15, U-16/17, U-18/19 | MLS Academy |
| FC Dallas | Frisco, Texas | U-13, U-14, U-15, U-16/17, U-18/19 | MLS Academy / ECNL Boys |
| Albion SC | San Diego, Calif. | U-13, U-14, U-15, U-16/17, U-18/19 | MLS Youth League |
| Ballistic United Soccer Club | Pleasanton, Calif. | U-13, U-14, U-15, U-16/17 | MLS Youth League |
| Barca Residency Academy | Casa Grande, Ariz. | U-15, U-16/17, U-18/19 | MLS Youth League |
| Beachside Soccer Club CT | Norwalk, Conn. | U-13, U-14, U-15, U-16/17, U-18/19 | MLS Youth League |
| Bethesda SC | Bethesda, Md. | U-13, U-14, U-15, U-16/17, U-18/19 | MLS Youth League |
| Boston Bolts | Waban, Mass. | U-13, U-14, U-15, U-16/17, U-18/19 | ECNL Boys / MLS Youth League |
| Breakers FC | Aptos, Calif. | U-13, U-14, U-15, U-16/17, U-18/19 | MLS Youth League |
| BW Gottschee Academy | Queens, N.Y. | U-13, U-14, U-15, U-16/17, U-18/19 | MLS Youth League |
| Campton United SC | St. Charles, Ill. | U-13, U-14 | MLS Youth League |
| Cedar Stars Academy – Bergen | Carlstadt, N.J. | U-13, U-14, U-15, U-16/17, U-18/19 | MLS Youth League |
| Cedar Stars Academy – Monmouth | Aberdeen, N.J. | U-13, U-14, U-15, U-16/17, U-18/19 | MLS Youth League |
| Chargers Soccer Club | Clearwater, Fla. | U-13, U-14, U-15, U-16/17, U-18/19 | MLS Youth League |
| Chula Vista FC | Chula Vista, Calif. | U-13 | MLS Youth League |
| Cincinnati United Premier | Cincinnati, Ohio | U-13, U-14 | MLS Youth League |
| De Anza Force | Saratoga, Calif. | U-13, U-14, U-15, U-16/17, U-18/19 | MLS Youth League / ECNL Boys |
| Empire United | Rochester, N.Y. | U-15, U-16/17, U-18/19 | MLS Youth League |
| FC DELCO | West Chester, Pa. | U-13, U-14, U-15, U-16/17, U-18/19 | ECNL Boys / MLS Youth League |
| FC United Soccer Club | Northfield, Ill. | U-13, U-14, U-15, U-16/17, U-18/19 | MLS Youth League |
| FC Westchester | Scarsdale, N.Y. | U-13, U-14, U-15, U-16/17, U-18/19 | MLS Youth League |
| Florida Rush Soccer Club | Orlando, Fla. | U-13, U-14 | MLS Youth League |
| IMG Academy | Bradenton, Fla. | U-13, U-14, U-15, U-16/17, U-18/19 | MLS Youth League |
| Indiana Fire Academy | Carmel, Ind. | U-13, U-14, U-15, U-16/17, U-18/19 | MLS Youth League |
| Internationals | North Royalton, Ohio | U-13, U-14, U-15, U-16/17, U-18/19 | MLS Youth League |
| LA Surf SC | La Canada Flintridge, Calif. | U-13, U-14 | ECNL Boys / MLS Youth League |
| Lanier Soccer Association | Gainesville, Ga. | U-13, U-14 | MLS Youth League |
| Los Angeles United Futbol Academy | Los Angeles, Calif. | U-13, U-14, U-15 | MLS Youth League |
| Met Oval | Queens, N.Y. | U-13, U-14, U-15, U-16/17, U-18/19 | MLS Youth League |
| Miami Rush Kendall SC | Miami, Fla. | U-13, U-14, U-15, U-16/17, U-18/19 | MLS Youth League |
| Michigan Wolves | Livonia, Mich. | U-13, U-14, U-15, U-16/17, U-18/19 | ECNL Boys / MLS Youth League |
| Murrieta Surf Soccer Club | Murrieta, Calif. | U-13, U-14 | MLS Youth League |
| NEFC | Holliston, Mass. | U-13, U-14 | ECNL Boys / MLS Youth League |
| New York Soccer Club | Purchase, N.Y. | U-13, U-14, U-15, U-16/17, U-18/19 | MLS Youth League |
| Nomads SC | La Jolla, Calif. | U-13, U-14, U-15, U-16/17, U-18/19 | MLS Youth League |
| Oakwood Soccer Club | Glastonbury, Conn. | U-13, U-14, U-15, U-16/17, U-18/19 | MLS Youth League |
| PA Classics | Manheim, Pa. | U-13, U-14, U-15, U-16/17, U-18/19 | MLS Youth League |
| Phoenix Rising FC | Phoenix, Ariz. | U-13, U-14 | MLS Youth League |
| Players Development Academy | Somerset, N.J. | U-13, U-14, U-15, U-16/17, U-18/19 | ECNL Boys / MLS Youth League |
| Real Colorado | Centennial, Colo. | U-13, U-14, U-15, U-16/17, U-18/19 | ECNL Boys / MLS Youth League |
| Real Salt Lake – Arizona | Tempe, Ariz. | U-13, U-14 | ECNL Boys / MLS Youth League |
| RGV FC Toros Academy | Edinburg, Texas | U-15, U-16/17, U-18/19 | MLS Youth League |
| RISE SC | Spring, Texas | U-13, U-14, U-15, U-16/17, U-18/19 | ECNL Boys / MLS Youth League |
| Sacramento Republic FC | Sacramento, Calif. | U-13, U-14, U-15, U-16/17, U-18/19 | MLS Youth League |
| Saint Louis FC | St. Louis, Mo. | U-13, U-14, U-15, U-16/17, U-18/19 | MLS Youth League |
| San Antonio FC | San Antonio, Texas | U-13, U-14, U-15, U-16/17 | MLS Youth League |
| San Francisco Elite Academy | San Francisco, Calif. | U-13 | MLS Youth League |
| San Francisco Glens Evolution | San Francisco, Calif. | U-13 | MLS Youth League |
| Santa Barbara Soccer Club | Santa Barbara, Calif. | U-13, U-14 | MLS Youth League |
| SC del Sol | Phoenix, Ariz. | U-13, U-14 | MLS Youth League |
| Seacoast United | Hampton, N.H. | U-13, U-14, U-15, U-16/17, U-18/19 | MLS Youth League |
| Shattuck-St. Mary's | Faribault, Minn. | U-15, U-16/17, U-18/19 | MLS Youth League |
| Silicon Valley Soccer Academy | Redwood City, Calif. | U-13, U-14, U-15, U-16/17, U-18/19 | MLS Youth League |
| Sockers FC | Palatine, Ill. | U-13, U-14, U-15, U-16/17, U-18/19 | MLS Youth League |
| Solar Soccer Club | Dallas, Texas | U-13, U-14, U-15, U-16/17, U-18/19 | ECNL Boys / MLS Youth League |
| South Florida Football Academy | Boca Raton, Fla. | U-13, U-14, U-15, U-16/17, U-18/19 | MLS Youth League |
| Southern Soccer Academy | Douglasville, Ga. | U-13, U-14 | MLS Youth League |
| Tampa Bay Rowdies | Tampa Bay, Fla. | U-13, U-14, U-15, U-16/17 | ECNL Boys / MLS Youth League |
| Total Futbol Academy | Los Angeles, Calif. | U-13, U-14, U-15 | MLS Youth League |
| TSF Academy | Wayne, N.J. | U-13, U-14 | MLS Youth League |
| Valeo Futbol Club | Newton, Mass. | U-13, U-14 | MLS Youth League |
| Vardar | Rochester Hills, Mich. | U-13, U-14, U-15, U-16/17, U-18/19 | ECNL Boys / MLS Youth League |
| Ventura County Fusion | Ventura County, Calif. | U-13, U-14 | MLS Youth League |
| West Florida Flames | Brandon, Fla. | U-13, U-14 | MLS Youth League |
| Weston FC | Weston, Fla. | U-13, U-14, U-15, U-16/17, U-18/19 | MLS Youth League |
| Arlington Soccer Association | Arlington, Va. | U-13, U-14, U-15 | ECNL Boys |
| Armada FC Pro Academy | Jacksonville, Fla. | U-13, U-14, U-15, U-16/17, U-18/19 | ECNL Boys |
| Arsenal FC | Temecula, Calif. | U-13, U-14, U-15, U-16/17, U-18/19 | ECNL Boys |
| Charlotte Independence | Cornelius, N.C. | U-13, U-14, U-15, U-16/17, U-18/19 | ECNL Boys |
| Charlotte Independence South | Rock Hill, S.C. | U-13, U-14 | ECNL Boys |
| Charlotte Soccer Academy | Matthews, N.C. | U-13, U-14, U-15, U-16/17, U-18/19 | ECNL Boys |
| Concorde Fire | Atlanta, Ga. | U-13, U-14, U-15, U-16/17, U-18/19 | ECNL Boys |
| Crossfire Premier | Kirkland, Wash. | U-15, U-16/17, U-18/19 | ECNL Boys |
| Dallas Texans | Plano, Texas | U-13, U-14, U-15, U-16/17, U-18/19 | ECNL Boys |
| FC Golden State | Pasadena, Calif. | U-13, U-14, U-15, U-16/17, U-18/19 | ECNL Boys |
| Houston Dynamo Youth | The Woodlands, Texas | U-13, U-14, U-15, U-16/17, U-18/19 | ECNL Boys |
| Legends FC | Chino, Calif. | U-13, U-14 | ECNL Boys |
| Lonestar SC Academy | Austin, Texas | U-13, U-14, U-15, U-16/17, U-18/19 | ECNL Boys |
| Marin FC Alliance | Greenbrae, Calif. | U-13, U-14 | ECNL Boys |
| Mustang Soccer Club | Danville, Calif. | U-13, U-14 | ECNL Boys |
| North Carolina FC Youth | Raleigh, N.C. | U-13, U-14, U-15, U-16/17, U-18/19 | ECNL Boys |
| North Carolina FC Youth South | Raleigh, N.C. | U-13, U-14 | ECNL Boys |
| North Carolina Fusion | Greensboro, N.C. | U-13, U-14, U-15, U-16/17, U-18/19 | ECNL Boys |
| Pateadores | Costa Mesa, Calif. | U-13, U-14, U-15, U-16/17, U-18/19 | ECNL Boys |
| Placer United Soccer Club | Rocklin, Calif. | U-13, U-14 | ECNL Boys |
| Real So Cal | Woodland Hills, Calif. | U-13, U-14, U-15, U-16/17, U-18/19 | ECNL Boys |
| Richmond United | Richmond, Va. | U-13, U-14, U-15, U-16/17, U-18/19 | ECNL Boys |
| San Diego Soccer Club | San Diego, Calif. | U-13, U-14 | ECNL Boys |
| San Diego Surf | San Diego, Calif. | U-13, U-14, U-15, U-16/17, U-18/19 | ECNL Boys |
| San Juan Soccer Club | Sacramento, Calif. | U-13, U-14 | ECNL Boys |
| Santa Rosa United | Santa Rosa, Calif. | U-13, U-14 | ECNL Boys |
| Strikers FC | Irvine, Calif. | U-13, U-14, U-15, U-16/17, U-18/19 | ECNL Boys |
| United Futbol Academy | Norcross, Ga. | U-13, U-14, U-15, U-16/17, U-18/19 | ECNL Boys |
| Virginia Development Academy | Woodbridge, Va. | U-13, U-14, U-15, U-16/17, U-18/19 | ECNL Boys |
| World Class FC | Orangeburg, N.Y. | U-13, U-14 | ECNL Boys |
| New York Cosmos | New York, N.Y. | U-13, U-14, U-15 | Closed Down |