ECNL Boys adds three more clubs: Houston Dynamo, Space Coast United, Florida West FC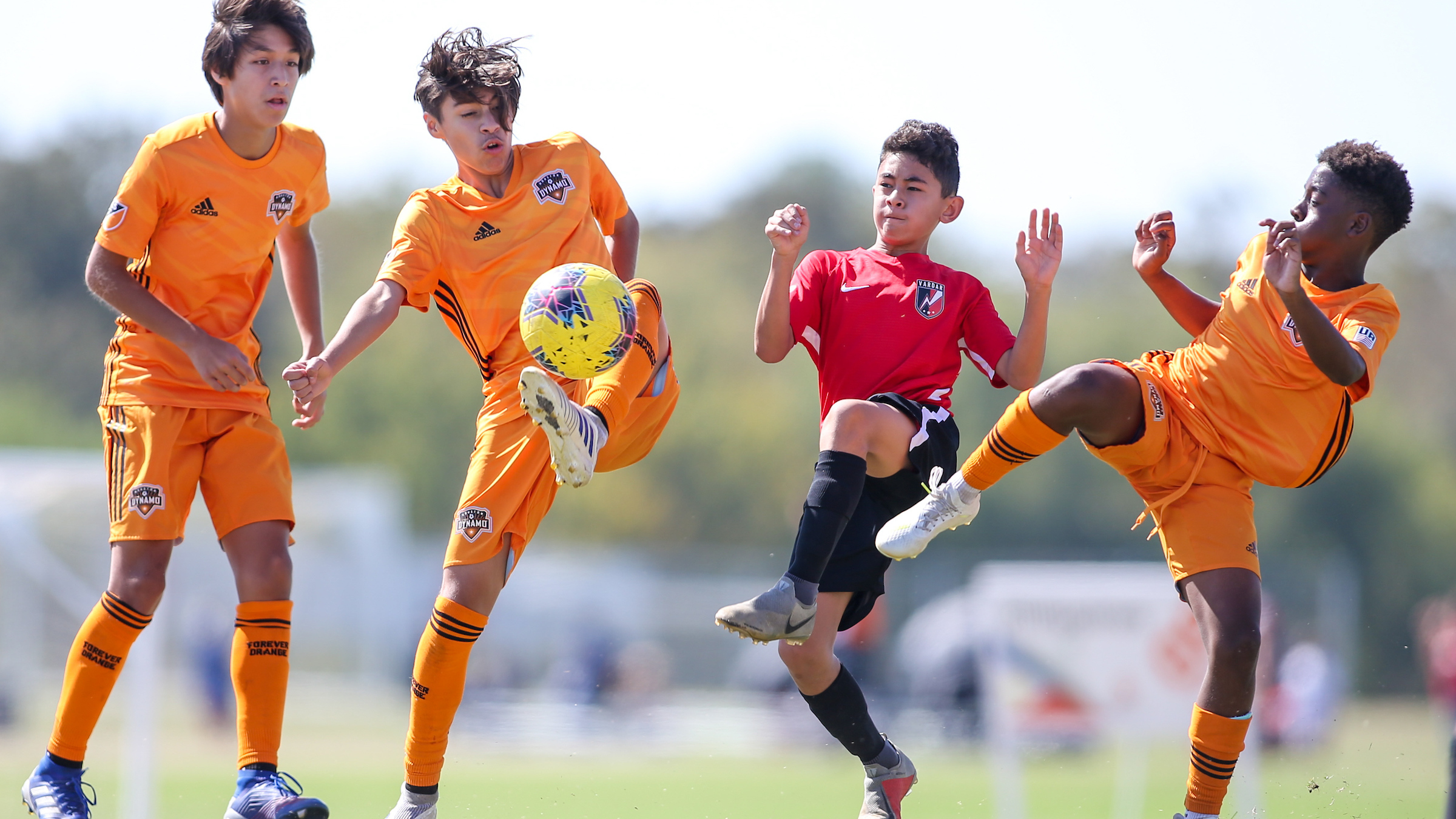 RICHMOND, VA – The ECNL Boys has announced that Space Coast United, Florida West FC, and Houston Dynamo Youth have joined the ECNL Boys for the 2020-2021 season.
Space Coast United and Florida West FC are joining the Southeast Conference, while Dynamo Youth is joining the Texas Conference.
"Our league membership continues to grow in ways that, ultimately, creates a healthier future for the game," said ECNL Boys Commissioner Jason Kutney. "As teams return to play this summer and fall, we believe conference play with more limited travel, and high impact showcase events, will better serve the youth soccer community and players.  The additions of these clubs continue to advance this vision."
Space Coast United was founded in 1984 and currently plays out of a new seven-field turf complex, Viera Regional Park, in Brevard County, Florida. The largest youth soccer club in Brevard, Space Coast has approximately 2,000 total registered players, with 840 boys across it's 2019-2020 competitive and recreational-level teams.
"We are extremely excited and honored for the opportunity to join the ECNL," said Space Coast United Technical Director Scott Armstrong. "We believe this partnership aligns with our core values and gives our players the best opportunity to reach their potential on and off the field. We have a strong belief in the ECNL platform, want to thank everyone at ECNL for the opportunity, and look forward to forging a successful, long-term partnership."
Florida West FC was originally founded as North Fort Myers Soccer Club in 1978, but was rebranded earlier this year.  Shortly after that, the two largest and most successful clubs in Southwest Florida, GPS Florida West and Florida Fire Juniors, decided to team up.  The two clubs collectively accounted for all Florida State Cup Championships won out of southwest Florida. The club will primarily play out of JetBlue Park, the $78M spring training facility for the Boston Red Sox of Major League Baseball in Fort Myers.
"Florida West FC is very honored to have been accepted into the prestigious Elite Clubs National League," said Robert Peltram, Florida West FC President and CEO. "We have set the standard for many years in Southwest Florida, and today, we have been recognized for our hard work. We are committed to continuing to provide an excellent performance-driven environment for all players of our community."
Houston Dynamo Youth was formed in 2017 and has quickly grown to include 130 boys teams in the Houston, TX market. The club has invested heavily in both coaching education and player scholarships, boasting an impressive 115 licensed coaches, with 16 holding a USSF "A" License and 18 with a "B", while raising more than $1.25 million in scholarships for youth players. Dating back to its original days in 2006 as "Texas Rush", player production to the collegiate level includes a total of 465 players into NCAA soccer programs, averaging 50 players per year for the last three years as Houston Dynamo Youth. An additional 33 players have moved on to US Youth National Team rosters.
"Houston Dynamo Youth are extremely excited to participate in the ECNL, which has created a very competitive environment for players over the past several years," said Houston Dynamo Youth Technical Director Don Gemmell. "As a club, we aim to provide a pathway for our players to grow and develop, and we feel the ECNL platform will provide this."
Additional announcements regarding league membership growth will continue through the coming weeks.