ECNL Boys adds three more member clubs: La Roca FC, Utah Avalanche, Sporting Delaware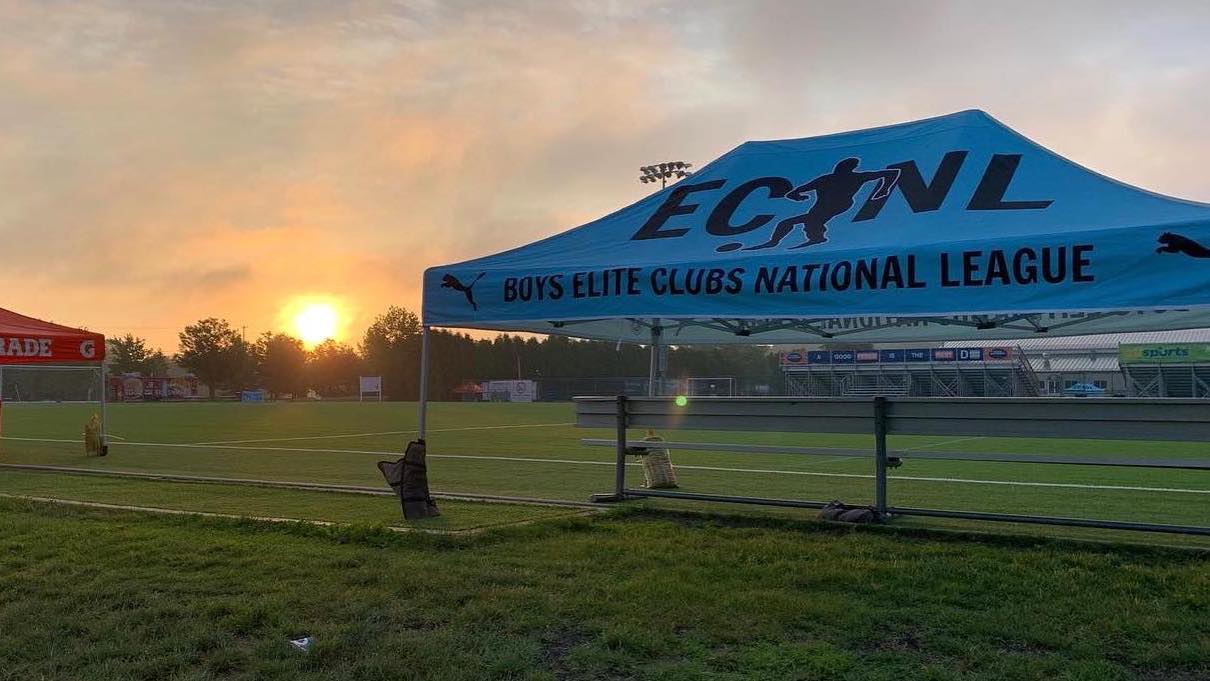 RICHMOND, VA – La Roca Futbol Club, Utah Avalanche, and Sporting Delaware have joined the ECNL Boys for the 2020-2021 season.
The addition of these three clubs will extend the league's presence into two new states, Utah and Delaware, and add even more quality to the Northeast and Mountain Conferences. Click Here to view more recent ECNL Boys member club updates.
"This is a very exciting day for the ECNL Boys, welcoming in clubs that have proven themselves at the grassroots levels with excellent leaders and players,," said ECNL Boys Commissioner Jason Kutney. "By bringing Utah and Delaware into the fold, our league continues to provide competition and showcase opportunities for the nation's most deserving players in more and more locations."
La Roca FC was founded in 2005 in Salt Lake City, and currently operates 77 competitive boys teams out of La Roca Park, in South Weber, Utah. The club has been extremely successful on both the local and national stages of US Youth Soccer, having won over 70 Utah Youth Soccer Association State Cup Championships and being a regular top-performer in the USYS National League.
Dozens of La Roca FC players have been called up to National Teams and National Team Camps in the United States and across South America, in addition to 13 players who have gone on to sign professional contracts around the world in MLS, USL, Liga MX, Bundesliga, and more. More than 400 La Roca players have received college soccer scholarships in the club's 16-year history.
"We are very excited to join the ECNL with our boys program," said Adolfo Ovalle, La Roca founder and Director of Coaching. "We are looking forward to representing our club and the state of Utah in this highly competitive league."
Utah Avalanche was formed in January 2001, initially as an all-girls competitive soccer club. The Avalanche boys program comes as the result of the unification of three strong youth boys programs in Utah:  Forza Futbol Club, United Academy, and AFC Apex, the original boys program that was built in partnership with the Utah Avalanche.  Collectively, this consolidation of clubs forms one of the largest boys programs in the state.
"Utah Avalanche is delighted to be joining the ECNL Boys," said Avalanche Boys Director of Coaching, Scott Mackenzie. "As a club, we have been searching for a competitive games program to support our mission statement, 'elite players, elite people'.  We believe ECNL gives us the platform to achieve our mission by providing high quality, competitive games in a developmentally friendly environment, helping our athletes fulfill their potential."
Sporting Delaware is a newly-formed club born from a collaboration with Delaware FC, the most successful, community-supported club in the State of Delaware. The club is powered by BPG|SPORTS, an affiliate of the Buccini/Pollin Group, co-owner of the Philadelphia Union, and will operate out of a world-class indoor/outdoor training facility in Wilmington, DE, the 76ers Fieldhouse.
With elite teams from Delaware FC joining Sporting, and support from all local clubs and Wilmington communities, Chief Strategy Officer, Ian Hennessy, feels the acceptance into the ECNL Boys will prove to be a great asset for the youth players of Delaware and the surrounding region.
"This is a fantastic opportunity on a proven competitive platform," noted Hennessy, "and a college pathway never before accessible from inside our wonderful state.  This acceptance into the ECNL Boys will be great for players, coaches, clubs, and colleges alike."
Additional announcements regarding league membership growth will continue through the coming weeks.