MLS partners with US Youth Soccer to provide new player identification pathways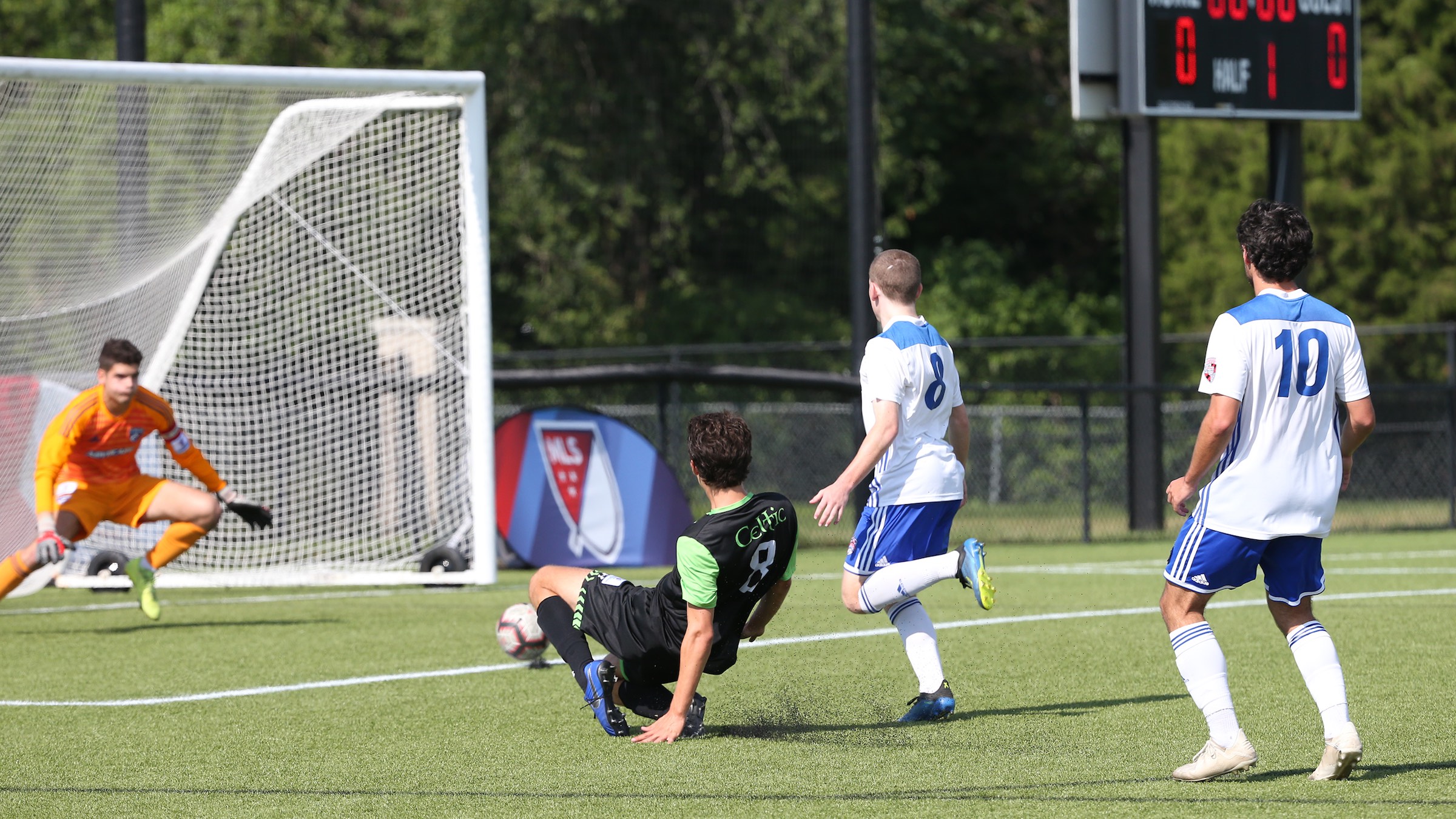 Major League Soccer has announced a new collaborative partnership with US Youth Soccer, with the goal of providing new identification opportunities for domestic players.
The collaboration will support enhancements in player identification and monitoring, coaching and scouting education, competition and fan engagement throughout the USYS community that includes more than 3 million boys and girls soccer players across 55 member State Associations.
In addition, the partnership will aim to create a clear pathway for boys and girls to be seen and scouted, regardless of location or financial resources.
"We are very proud that USYS and its 55 member States Associations have decided to make MLS their league of choice," said Gordon Bengtson, Senior Director of Player Development. "The State Associations are crucial partners in creating more meaningful connections to the professional levels while supporting the overall growth of the game. This is particularly important in communities that have not historically had access to elite development environments or professional pathways. This is a first step towards our goal of making the size and diversity of our country, our biggest strength."
MLS today announced, in partnership with USYS, a new regional competition platform to provide talented young boys and girls players with the ability to participate in regional competitions in front of professional club scouts. This strategic partnership will help build on the foundation provided by MLS' announcement of the new elite youth development platform.
Technical leaders at the local and state levels will help lead the way in identifying players who excel in high school programs, on club teams, or in local soccer leagues throughout the country. Those local leaders will play a key role in recommending players for the regional competition platform.
MLS will collaborate with the technical leadership of all 55 State Associations as well as the USYS National Office to develop best practices in talent identification in each region. As part of the commitment to enable access and remove barriers for talented players to reach their highest potential, MLS will absorb all expenses for players attending and participating in the regional competitions in select age levels.
Eliminating financial barriers for young players throughout the country is critical to ensure talented players can be seen and scouted during their formative years.
"This is not a short-term vision, but rather one in which we realize the opportunity to truly connect the whole system of soccer in our country," said US Youth Soccer CEO Skip Gilbert. "For too long the professional and youth systems have been working relatively independent of each other and with this MLS partnership, we start down the path of true collaboration. This will not only expand resources to grow the game at the grassroots level, but also reveal to players and families that there is a clear pathway to any level of soccer they want to achieve."
"Our goal is to ensure that every player throughout the country has the ability to reach his or her highest potential," said Fred Lipka, Technical Director of Player Development. "There are so many young soccer players in this country that do not have the ability to access elite travel soccer programs that offer greater opportunities for talent identification. We want to ensure that every player has a clear pathway to achieve their dream of playing at the collegiate or professional level, regardless of location or financial resources."
Additionally, as part of the broader partnership, MLS and USYS are working to provide educational and development opportunities for USYS parents, coaches and volunteers.
"It is vital that we continue to eliminate barriers for promising players," said Alecko Eskandarian, former MLS player and current Director of Player Relations and Competition. "Every player deserves the opportunity to showcase his or her hard work and individual talent in front of top scouts, regardless of club affiliation or location."