Loudoun Soccer, FC Virginia announce Development Academy partnership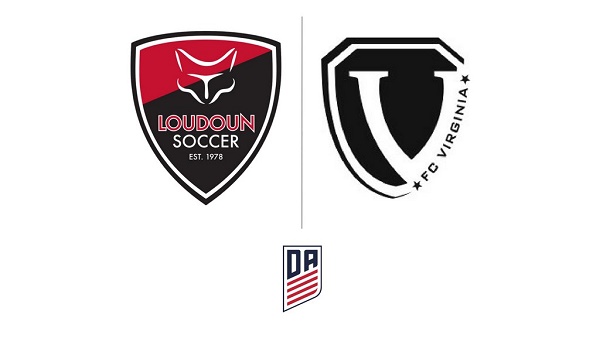 LEESBURG, VA  – Loudoun Soccer and FC Virginia have announced a historic club partnership. This partnership, effective immediately, will begin with the collaboration of U.S. Soccer Development Academy programs for both the boys and the girls' sides. FC Virginia, under new ownership, will represent the Girls Development Academy while Loudoun Soccer will retain the Boys Development Academy. Both clubs will share resources between teams with equal representation on either side.
This collaboration of staff and programs follows a nationwide trend in the ever-changing culture of youth soccer in the United States. This partnership comes as both clubs prioritize player development, and will allow Loudoun County and the surrounding region to present a stronger, more unified front of competitive teams to represent the area on a regional and national stage.
Christian Cziommer, new owner of FC Virginia, stated, "We are very excited. The time is right to come together and this partnership allows access to a defined pathway for success within each club. This progress is the only way forward and will allow two elite clubs to collaborate together for the progression and development of the player. We believe this partnership will afford this area significant weight in an ever-changing soccer landscape and club culture in the United States. This is immense for our players and we look forward to getting the ball rolling."
+READ: Virginia Development Academy set to expand USSDA program
"We are very excited for the opportunity to work with FC Virginia", said Darryl Gee, Loudoun Soccer Technical Director. "This partnership is huge for the progression of the game in this area and will allow players from both clubs to have greater opportunities on an elite stage. We couldn't be more pleased for this new door to open for both clubs and know all our players will benefit from it."
Details will be released in the coming days regarding Town Hall Meetings, Girls Talent ID Centers, and staffing. Boys Talent ID Center dates and registration have already been released.
"The mission of Loudoun Soccer is to create soccer players, coaches, and teams of strong character, committed to achievement on the field and in our community", said Mike Harris, President of the Loudoun Soccer Board of Directors. "Over the last few years the Loudoun Soccer organization has focused on establishing a strong foundation on both the technical and operational sides so we could ensure we would be successful both on and off the field. This partnership defines what our club philosophy represents, which is Developing Champions for Life! We look forward to continuing that effort with the FC Virginia organization!"