U.S. Soccer Development Academy East Conference Recap: Week 11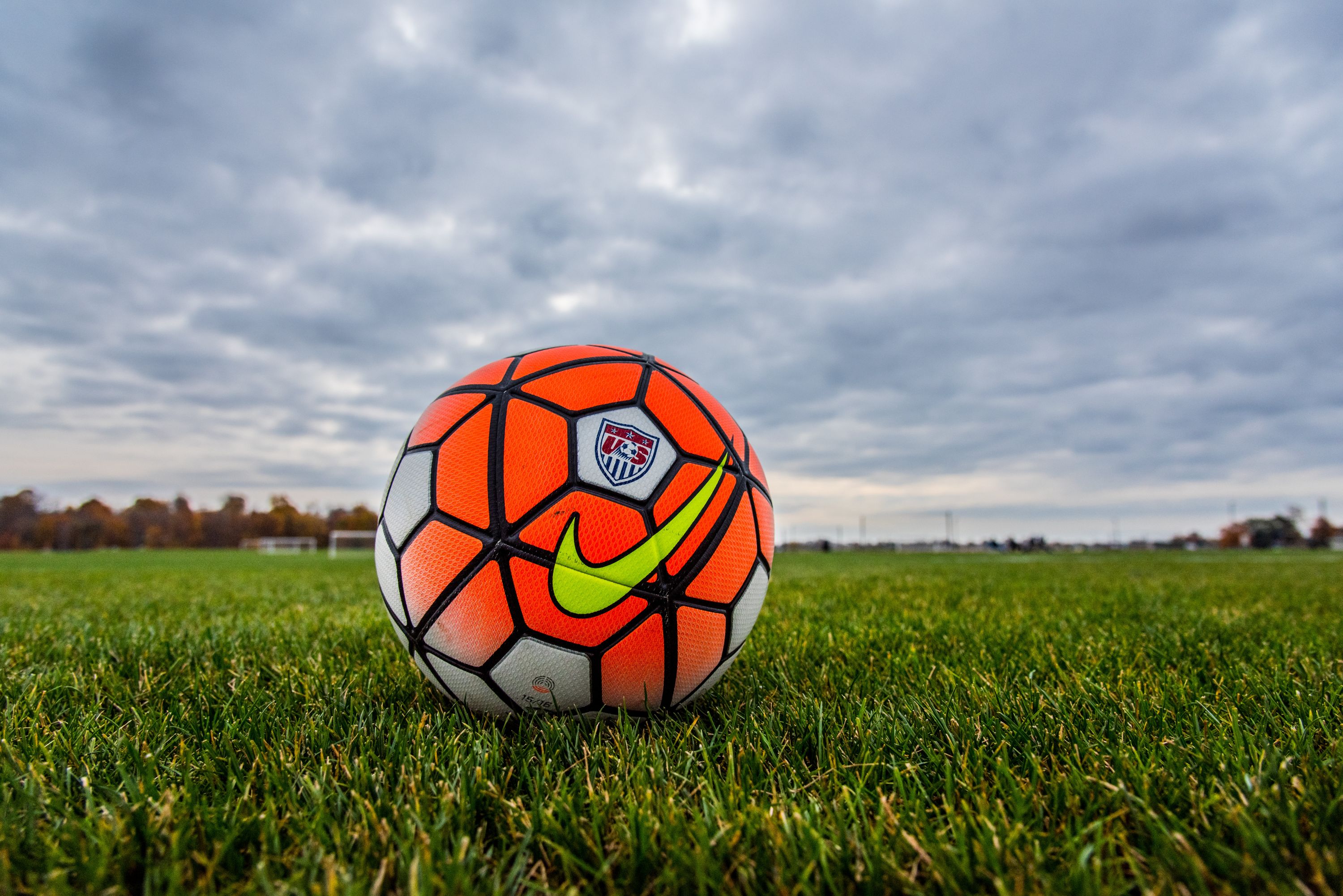 U.S. Soccer Development Academy East Conference clubs across all divisions were active over the weekend.
Continue reading for a recap of some of the most notable performances in the U-14, U-15/16 and U-17/18 age groups.
U-14
D.C. United Academy traveled to Pennsylvania and blanked Lehigh Valley United 3-0 on Saturday, earning a fourth consecutive victory. Three of United's wins during the streak have come in shutout fashion, as goalkeeper Hayden Evans and the back line shut down the LVU attack. Three players – Samuel Thomson, Kevin Paredes and Maxwel De-Bodene – scored for D.C. in a three-goal second half flurry.
The New York Red Bulls earned their 10th win in just their 11th match of the season, defeating Continental FC DELCO 2-1 after falling behind early. DELCO took the lead in the 20th minute, but just three minutes later Esteban Molina leveled the score, and Jake Novoshelski notched the game-winner for the Red Bulls in the 73rd.
+Read: U.S. Soccer Development Academy East Conference Recap – Week 10
Beachside SC did everything well in a 4-0 win against New York City FC, highlighted by a brace from Pongsa Tayjasanant. The midfielder netted the lone goal of the first half in the 34th minute, before Beachside rallied for three more in the second half on Tayjasanant's second strike (51′), a score by Olivier Van Spaendonck (53′) and another from Oskar Ekeberg (74′).
Loudoun Soccer secured a 4-2 victory over Cedar Stars Academy – Monmouth, pulling away with a pair of second half goals after going into halftime tied at 2-2. Daniel Chica led the attack with two goals, including a first half equalizer and what proved to be the game-winner in the 47th minute. Nathaniel Corley (17′) and Jonathan Zabiegalski (68′) also found the net for Loudoun in the team's highest scoring output of the season.
+Read: Forty-eight player roster named for U.S. U-14 Boys National Team camp
Richmond United defeated Bethesda SC 4-2 playing on its home field at Ukrop Park, scoring all four goals during a second half explosion. Timothy Gordinier (43′), Brett Hicken (46′) and Charlie Flammia (68′, 80′) provided the scoring as United erased a 2-0 halftime deficit. Ethan Feigin and Eduardo Ruiz-Garay put Bethesda up 2-0 with a pair of first half strikes.
Florida sides Chargers SC and Armada FC Pro Academy played to a 5-5 draw in one of the most thrilling matches of the weekend. It was truly a tale of two halves as Armada built a massive 5-1 halftime lead, before Chargers stormed back with four unanswered after the intermission. Uriel Zarracan netted three goals in the first half for Armada, as Garrison Tubbs and Deon McPhee added to the lead with scores of their own. For Chargers, Ronan Dillow scored the team's only goal of the first half, before the four-goal comeback effort came via Emmanuel Ameres (59′), Francesco La Rosa (67′), Lucas Windschauer (76′) and Antonio Federico (80′).
Cedar Stars Academy – Bergen is now unbeaten in its past five matches, following a narrow 4-3 win over New York SC. Diogo Robelo broke a 3-3 deadlock in the 72nd minute with a game-winning strike, nullifying a second half comeback by NYSC. Cedar Stars built the lead initially with two first half goals from Charles Fish (13′, 16′) and another by Kevin Lopez (33′).
Oakwood SC snapped a two-game scoreless streak by blowing up for five goals in a 5-2 road win over World Class FC on Saturday afternoon. Evan Schweickert led the way with a brace, while three other players scored one goal each for the balanced attack.
NC Fusion piled up seven second half goals in an 8-0 rout of Triangle FC Alliance, highlighted by a ha trick effort by Yahir Bahena with all three of his scores coming in a 15 minute span.
All Results
Saturday, November 12
Charlotte Soccer Academy 3, Capital Area Railhawks – CASL 2
FC Boston Bolts 4, Everton FC Westchester 2
Cedar Stars Academy – Bergen 4, New York SC 3
Georgia United 2, Atlanta United FC 1
IMG Academy 1, Tampa Bay United 1
Beachside SC 4, New York City FC 0
Philadelphia Union 4, Arlington Soccer 3
Loudoun Soccer 4, Cedar Stars Academy – Monmouth 2
Richmond United 4, Bethesda SC 2
PDA 1, Virginia Development Academy 1
Chargers SC 5, Armada FC Pro Academy 5
NC Fusion 8, Triangle FC Alliance 0
Oakwood SC 5, World Class FC 2
Seacoast United 1, New England Revolution 1
Sunday, November 13
D.C. United 3, Lehigh Valley United 0
New York Red Bulls 2, Continental FC DELCO 1
U-15/16
Atlanta United FC (9-0-2) now remains unbeaten through its first 11 games of the season, following a 1-1 draw against Weston FC and a hard fought 1-0 shutout of Kendall SC. Atlanta and Weston swapped goals in a four minute span during Saturday's draw, and United's Blake White scored the only goal of the match in Sunday's 1-0 decision. Goalkeeper Berk Watson and the Atlanta back line recorded the team's third clean sheet of the season in the win.
Oakwood SC (8-0-3) continued its undefeated start to the season by earning a win and a draw, defeating Empire United 2-1 and playing Montreal Impact FC to a 1-1 deadlock. Jalen Anderson (14′) and Sloan Sullivan (35′) netted first half goals to spot Oakwood with enough of a lead on Saturday, and on Sunday it was a goal by Sullivan in the 79th minute that helped the team salvage a point.
Baltimore Armour (9-2-0) extended its current unbeaten streak to seven, edging out Cedar Stars Academy – Monmouth 2-1 on a game-winner in the 75th minute by Peter Mangione. Baltimore's Jacob Griggs had put the team on top in the 40th minute, but Cedar Stars equalized in the 65th prior to Mangione's strike. Three defenders played full time for Armour's back line in front of goalkeeper Raffaele Mannarelli, as they limited Cedar Stars to the lone score.
+Read: U.S. U-17 MNT blanks Jamaica 4-0 in second training camp friendly
Orlando City SC (6-0-4) stormed past Charlotte Soccer Academy 4-1 on a road trip to North Carolina, led by a first half brace from Mario Licor. It was Orlando's third straight win, and 10th match without a loss to begin the season.
Bethesda SC (4-5-2) traveled to Virginia and defeated Richmond United 2-0 on Saturday, shutting out an opponent for the fourth time this season. Will Socas (6′) and Sami Abbasi (75′) found the net, as goalkeeper Erich Kindermann earned the clean sheet playing behind a back line which had Baraka Kiingi and Joseph King Jr playing the full 80 minutes.
New York City FC (6-3-1) got back on the winning side by downing D.C. United 4-1, led by a second half brace from Gio Reyna (47′, 50′). Joseph Scally (23′) and Sal Rasizzi (27′) notched first half scores for NYCFC in the win.
PDA (6-2-3) ran its current unbeaten streak to six with a 3-1 road win over PA Classics, fueled by a three-goal second half surge. William Basanaga (53′), Gray Ricca (55′) and Scott Byrouty (80′) scored for the balanced attack, as goalkeeper Boris DelValle and the back line held Classics to a single goal.
Capital Area Railhawks – CASL (6-3-2) shut out Florida sides IMG Academy and Chargers SC by 1-0 scorelines playing on its home field at WRAL Soccer Complex. Sheldon China and Bailey O'Connor netted the second half game-winners for CASL as the defense notched the team's third and fourth clean sheets of the season.
+Read: U.S. Soccer Development Academy East Conference Recap – Week 9
All Results
Saturday, November 12
New England Revolution 5, Seacoast United 1
Bethesda SC 2, Richmond United 0
Chargers SC 3, NC Fusion 1
Atlanta United FC 1, Weston FC 1
Capital Area Railhawks – CASL 1, IMG Academy 0
Baltimore Armour 2, Cedar Stars Academy – Monmouth 1
Concorde Fire 2, Kendall SC 0
Oakwood SC 2, Empire United 1
PDA 3, PA Classics 1
Beachside SC 1, Montreal Impact FC 1
New York Red Bulls 0, Continental FC DELCO 0
Carolina Rapids 4, Boca United FC 1
Orlando City SC 4, Charlotte SA 1
Sunday, November 13
Capital Area Railhawks – CASL 1, Chargers SC 0
Charlotte SA 3, Boca United FC 1
NC Fusion 5, IMG Academy 1
Atlanta United FC 1, Kendall SC 0
New York City FC 4, D.C. United 1
Oakwood SC 1, Montreal Impact FC 1
Empire United 2, Beachside SC 1
Everton FC Westchester 2, FC Boston Bolts
U-17/18
Orlando City SC (10-1-0) earned a pair of road wins 2-1 over Charlotte Soccer Academy and 2-0 over Carolina Rapids. Mikael Martins (46′) and Raul Aguilera (50′) scored back-to-back second half goals to lead Orlando over Charlotte, before David Norris (54′) and Martins (60′) did the same in the win over the Rapids.
Atlanta United FC (8-0-3) remains unbeaten following a win and a draw over the weekend, hosting Florida sides Weston FC and Kendall SC. United defeated Weston FC 4-1 on Saturday before a thrilling 4-4 draw against Kendall SC on Sunday morning. Atlanta scored three goals in the final 10 minutes against Weston to take the win, including two from Jeffrey Otoo and one from Michael Ille.
Six of the eight goals between Atlanta and Kendall came during a wild second half. Atlanta's Lagos Kunga scored the team's only goal of the first half in the 35th minute, before Ille (52′) and Machop Chol (69′, 76′) picked up the momentum in the second half. Kendall's Gabriel Paniagua (34′, 80′, 89′) recorded a hat trick which including two goals in the final 10 minutes to lead the comeback effort. Truman Gelnovatch scored in the 74th minute as well to keep Kendall within striking distance.
+Read: NCAA Division I Men's Soccer Championship bracket released
Continental FC DELCO (3-4-2) handed the New York Red Bulls (10-1-0) their first loss of the season, staging a second half comeback to defeat the Atlantic Division leaders 2-1. Mohamed Fofana scored in the 32nd minute to give the Red Bulls a 1-0 lead which they would take into halftime. Early in the second half, DELCO equalized in the 52nd minute on a strike from Dontrim Namani before Alexander Fonder netted the game-winner just four minutes later.
PDA (5-5-1) recorded its third straight victory, blanking PA Classics 3-0 on the road. Defender D'Shon De Gannes contributed to the clean sheet by playing the full 90 minutes, and opened the scoring with a 33rd minute strike. Michael Saks (64′) and Justin Jennings (90′) added second half goals for PDA while goalkeeper Hunter Pinho and the back line notched the team's third shutout of the season.
Beachside SC (5-2-3) had a strong weekend racking up nine goals over the course of wins over Montreal Impact FC and Empire United. Austin DaSilva and Jonathan Gomes led the attack with three goals each over the two matches, which ended 3-1 and 6-0. Kamrock Tovar also recorded a brace against Empire.
Bethesda SC (3-4-4) stunned Richmond United 3-2 in one of the weekend's most thrilling matches. The back-and-forth contest began early in the first half, as Oliver Felton put Richmond on top with a goal in the ninth minute. Bethesda's Jordan Saint-Louis responded quickly with a goal in the 13th minute, and only seven minutes later Elijah Amo provided Bethesda with a go-ahead strike. The 2-1 lead for Bethesda held until the 77th minute, when Richmond's Brandon Perdue netted an equalizer. Only a minute later, Francisco Contreras answered with the game-winner for Bethesda.
Capital Area Railhawks – CASL (5-1-5) picked up four of six possible points, defeating IMG Academy 6-3 and playing Chargers SC to a 1-1 draw. IMG built a 3-1 lead by the 49th minute, before CASL stormed back with five second half goals. Robert Conger led CASL with a second half hat trick, while teammate Lucas Del Rosario recorded a brace and Jose Morales Jr. added an 82nd minute score during the comeback.
All Results
Saturday, November 12
Seacoast United 0, New England Revolution 0
Bethesda SC 3, Richmond United 2
Atlanta United FC 4, Weston FC 1
Capital Area Railhawks – CASL 6, IMG Academy 3
Baltimore Armour 2, Cedar Stars Academy – Monmouth 1
Kendall SC 3, Concorde Fire 1
NC Fusion 4, Chargers SC 0
Empire United 2, Oakwood SC 1
PDA 3, PA Classics 0
Beachside SC 3, Montreal Impact FC 1
Continental FC DELCO 2, New York Red Bulls 1
Carolina Rapids 3, Boca United FC 1
Orlando City SC 2, Charlotte SA 1
Sunday, November 13
Capital Area Railhawks – CASL 1, Chargers SC 1
Charlotte SA 5, Boca United FC 0
Concorde Fire 3, Weston FC 1
Atlanta United FC 4, Kendall SC 4
Orlando City SC 2, Carolina Rapids 0
IMG Academy 1, NC Fusion 0
Montreal Impact FC 2, Oakwood SC 1
Beachside SC 6, Empire United 0
FC Boston Bolts 3, Everton FC Westchester 1