Clemson men's soccer coach Mike Noonan announces three new signings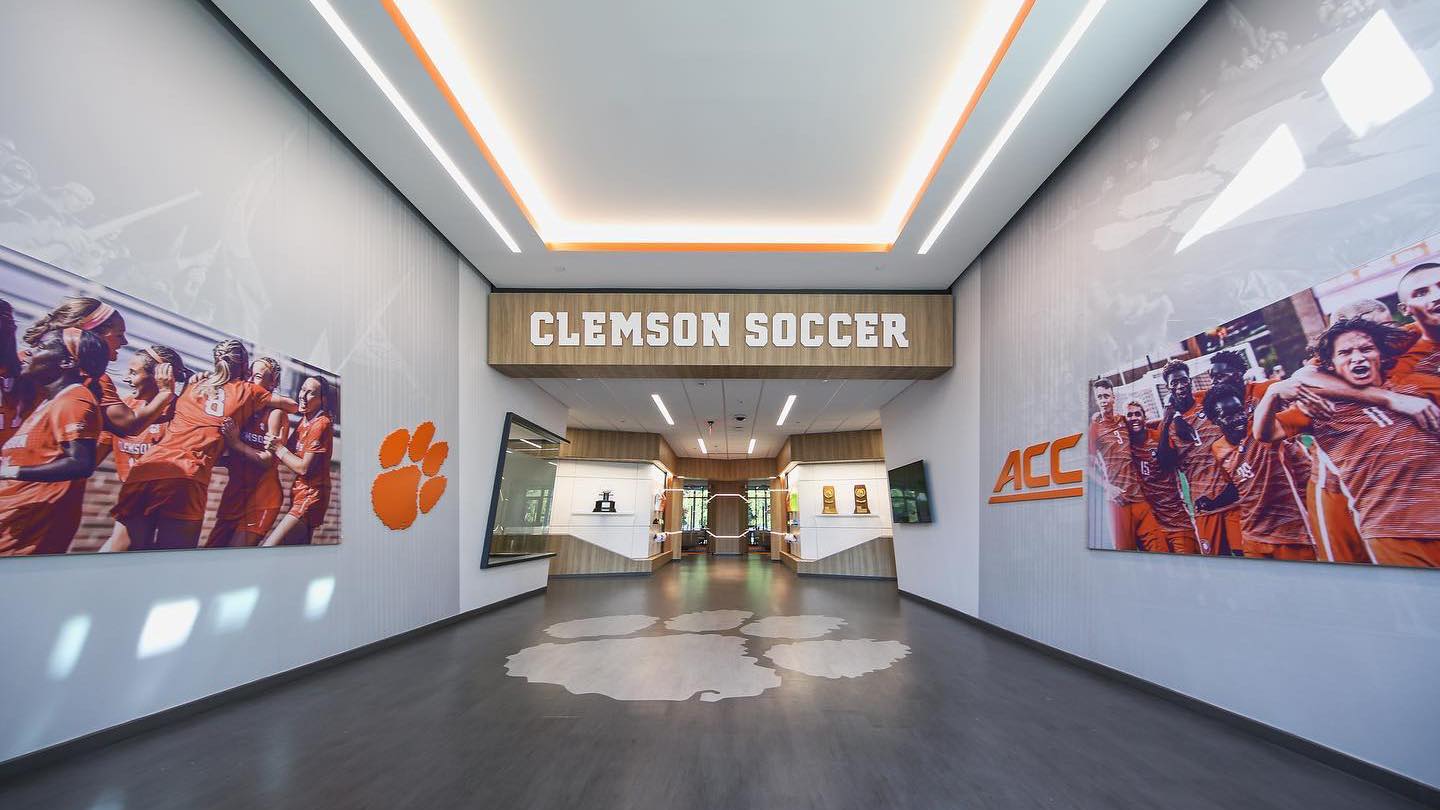 CLEMSON, S.C. — Head coach Mike Noonan announced the signing of three players to the Clemson men's soccer 2020-21 recruiting class.
Adam Lundegard, Tristan DeLoach and Zack Farnsworth are the Tigers' three signees. Lundegard and Farnsworth are set to join the team as defenders, while DeLoach will add to the Tigers' quality midfield unit.
"With every player, we look at the intangible pieces of competitiveness, leadership and those types of traits, and the three guys we're signing all have these qualities," said Noonan. "These young men are more mature at their age than most of their peers. These players don't just want to fit in, they have a great drive to them."
All three players will come to Clemson with a wealth of experience to call upon, as each has spent the past year playing within the USL's various divisions. Associate Head Coach Phil Jones served as the lead recruiter for this year's class.
ADAM LUNDEGARD
DEFENDER • LA PLATA, MD. • LOUDOUN UNITED FC // D.C. UNITED
Adam Lundegard will arrive in Clemson as one of the nation's most sought-after recruits… currently plays as a member of Loudoun United FC within the USL Championship… rose to play for Loudoun United as a member of D.C. United's academy system… made his professional debut by starting for Loudoun United against Louisville City FC on June 8, 2019… since making his first start, Lundegard has gone on to earn five starts and seven appearances with Loudoun… went on trial with West Ham United in London during the summer of 2018… was a member of the Under-16 U.S. Boys' National Team Talent Identification training camp in September of 2019… ranked as a four-star recruit by TopDrawerSoccer.com… committed to play at Clemson on April 17, 2020… Lundegard was born on Aug. 8, 2003, and now lives in La Plata, Md.
NOONAN ON LUNDEGARD…
"Adam has played at a very high level, having been with Loudoun and being in and out of National team camps. He's a left-sided player who is very good with the ball, which is important with the way that we play. Adam has all of the intangible qualities we are looking for and is a really good kid who wants to win."
TRISTAN DELOACH
MIDFIELDER • SAVANNAH, GA. • TORMENTA FC 
Tristan DeLoach will come to Clemson as a versatile midfielder from Savannah, Ga… currently plays with Tormenta FC in USL League One… became the first youth player at Tormenta to sign a professional academy contract on May 8, 2019… made his professional debut for Tormenta on July 24, 2019, against Orlando City B… made his home debut with Tormenta on Oct. 21, 2020… has been a part of Tormenta's youth system since 2016… verbally committed to play at Clemson on Sept. 18, 2020… currently enrolled as a student at Benedictine Military School… DeLoach was born on Aug. 2, 2002, and is a native of Savannah, Ga.
NOONAN ON DELOACH…
"Tristan is a very smooth player. He has silky feet and glides over the grass. He's fun to watch play soccer but is also very serious and seeks out information about the game while having a high coachability. He's come to our camp, he's relatively local, and I think he has always wanted to be a Tiger!"
ZACK FARNSWORTH
DEFENDER • SANDY, UTAH • REAL MONARCHS SLC
Zack Farnsworth will arrive in Clemson as a highly acclaimed defender from Sandy, Utah… was named to the U.S. U-17 Youth National Team Player Pool in December of 2017… Farnsworth currently plays with Real Monarchs SLC in the USL Championship… during the 2020 season, Farnsworth appeared in 11 matches while earning nine starts… joined Real Monarchs SLC following an extended stint within Real Salt Lake's academy system… scored the game-winning goal against Olympique Lyonnais while playing with his RSL Academy team at the 2019 Generation Adidas Cup… committed to play soccer at Clemson on Oct. 17, 2020… Farnsworth was born on July 13, 2002, and is a native of Sandy, Utah.
NOONAN ON FARNSWORTH…
"Zack can play six different positions, is left-sided and has good size. Zack's played with the National team, and he will add a great deal to our program very early in his career. He's a wholesome kid that I really like… you can tell that he reveres his family, which is always a good quality to have. Zack doesn't play under any kind of pressure, and I think that's why he has excelled."