SoccerWire Featured Club Profile: ALBION SC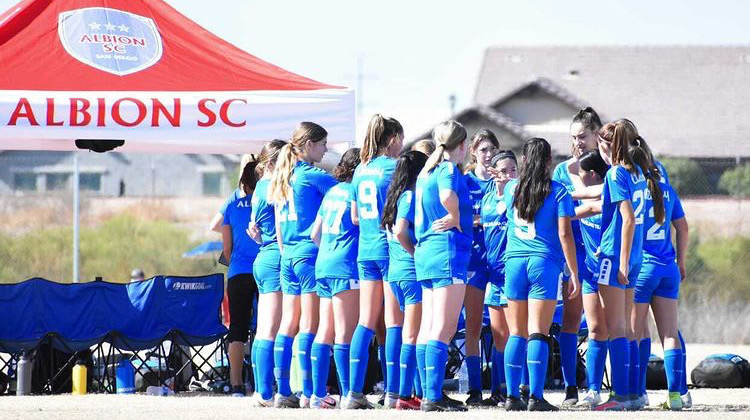 By Adam Schwager
SoccerWire Staff Writer
Published in partnership with ALBION SC, a SoccerWire Premier Partner Club
Founded in 1981, ALBION SC is one of the oldest, and widely recognized as one of the best, youth soccer clubs in San Diego. In the 40 years since, ALBION SC has ballooned into one of the most successful and widespread youth soccer organizations in the country, with over 10,000 total players spanning across their National Affiliate Program. They have produced a litany of college and professional players, with ALBION SC alumni totaling over $50 million in NCAA soccer scholarships to date. ALBION SC San Diego has appeared in the most recent editions of SoccerWire's Top 100 Soccer Clubs on both the Boys and Girls sides.
Now considered among the top clubs in the nation, much of ALBION's early history was spent as just another soccer club in Southern California, a densely populated soccer market. One of the primary catalysts in ALBION's rise was the arrival of Noah Gins as their Technical Director.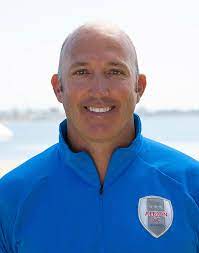 Prior to arriving in San Diego, Gins was a prominent U.S. Soccer talent, representing the United States on the youth level multiple times before playing college soccer for both UNLV and the University of New Mexico. When a professional contract with the San Diego Flash brought him to the city in 1998, Gins started coaching multiple teams within ALBION while simultaneously playing professionally.
"At that time [Albion] was a club in existence [but it] was very small and very much lacking any resources, any direction and any real brand," Gins said. "[I] took over the organization with the vision to become a model club in the country. A lot of people set their goals within their own market… but ultimately [I] was striving from the get-go to be a nationally recognized club."
Constantly aiming towards that goal, Gins helped take the club to the next level rather quickly. In 2006, ALBION sent both Boys and Girls teams to the National Championships, and both teams had been raised within the ALBION system.
"We weren't attracting the best players because we weren't established yet, but what we did do is we always retained our players, and within those cycles, we developed some very, very good players," Gins said.
[+READ: Jen Lalor named Girls Academy Director for ALBION SC]
Retention within San Diego, with tens, if not hundreds of competing clubs in the area, can be one of the most difficult tasks for an up-and-coming club. According to Gins, it took constant focus on creating a solid culture with strong core values over years and years to help keep their talent and guide the players to stay with their team and see the project through.
"We talk about [those core values] to this [day] internally as a staff at the highest level all the way down to our affiliates," Gins said. "Honesty, integrity, hard-work—the basic ingredients that you expect out of any success story—those [values] were being built inside the teams, inside of families. [As a] very small club, it was very easy to influence all of them everyday, and as we got bigger and bigger, you rely on systems and rely on other people."
"Hiring the right people that fit the culture, that thought the same way that we thought and cared the same way that we cared ultimately [helped] the culture [become] widespread," Gins continued. "The players that were a part of it didn't want to leave, they didn't want to miss the opportunity to be a part of what was created."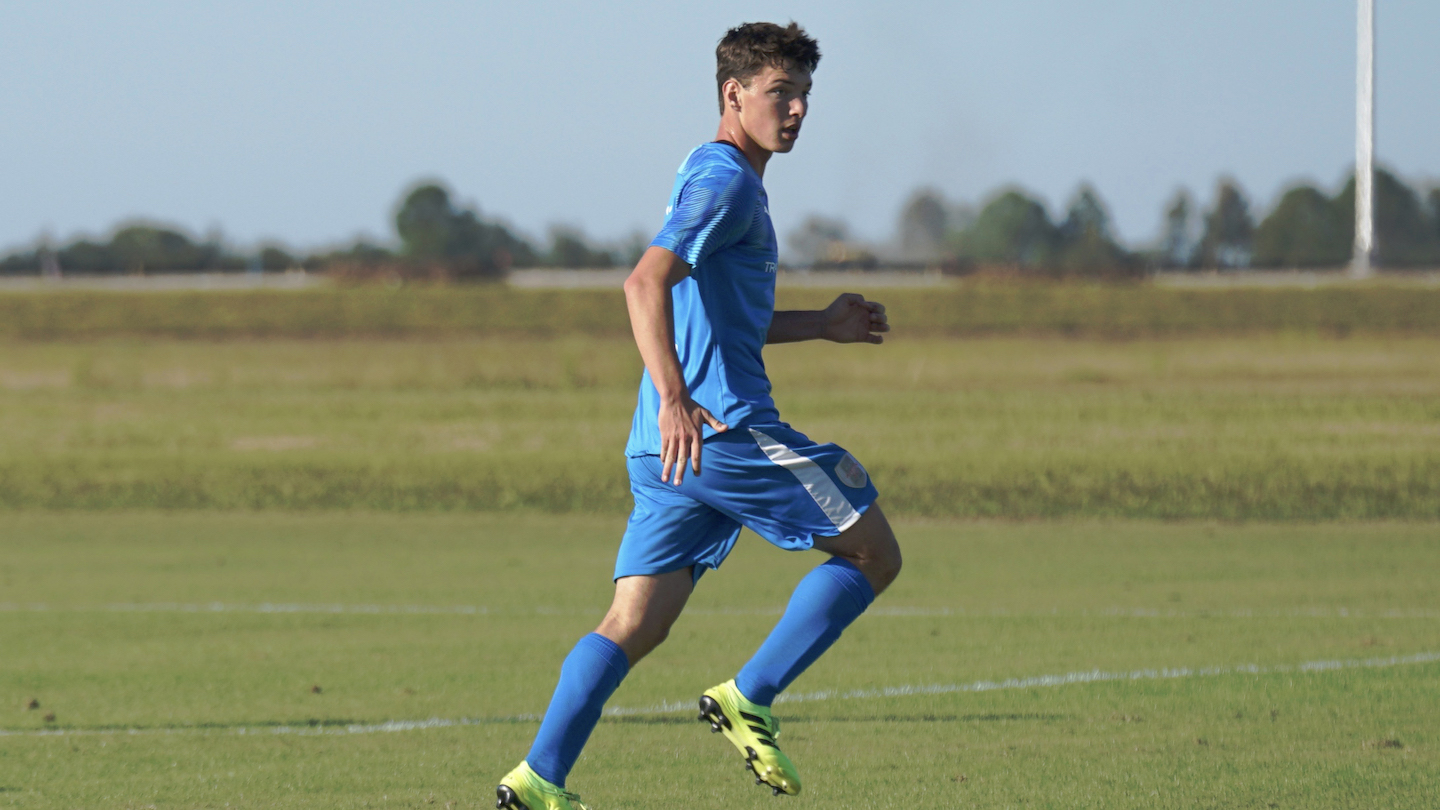 The club had kids driving from up to four hour away, passing countless other clubs on their way, some of which were in the U.S. Development Academy (ALBION SC later joined the U.S. Soccer Development Academy, but later than many clubs), just to play for Gins and remain within the program.
After the Championship runs, ALBION started to grow, both in reputation and within the organization. The club began to bring on more high-quality coaches to help replicate what Gins had done with his teams and develop teams to compete at a higher level. With the continued goal in mind of becoming a model club, ALBION didn't just restrict their improvement to the performance side, but also brought on people to help the club improve from a branding, marketing and business development standpoint. These improvements helped the team go on a run where they appeared in National Championships in 12 out of 13 consecutive years, the most recent coming with the 2006 Girls winning the 2019 US Youth Soccer National Championship.
ALBION has teams competing in the MLS NEXT, Elite Academy (EA), Girls Academy and Development Player League (DPL). They've developed over 20 National Team players and have won multiple U.S. Youth Soccer National Championships across various age groups. Suffice it to say, their resume as a top American youth club has been very impressive, but the club is still aiming to improve.
Early in the 2010s, ALBION SC decided to start to expand outside of the San Diego region and started talking to existing clubs in other areas about affiliate programs. Currently, ALBION SC has 11 affiliate clubs, with locations as close as San Diego North to clubs as far away as Hawaii and Miami.
"We're pushing everyday to have [ALBION SC] San Diego be the best of the best of the best clubs in the country, while helping every other club that comes our way in the affiliate model to be the model club in their market and really follow suit of all the things we've learned over 20 years," Gins said. "We've always wanted to impact the game—which we've done for thousands and thousands of players locally in San Diego—but realizing that we have the opportunity to help the game and so many people nationally and even internationally. It's [our] biggest focus and probably the biggest goal of mine."
[+READ: ALBION SC continues growth of National Affiliate program into Idaho]
Another big program that ALBION has cultivated over the years is the ALBION CUP, one of the premier youth soccer tournaments in the United States. Originally founded over 20 years ago to raise money for player scholarships, the tournament has developed into a premier tournament that helps showcase ALBION SC from an on-the-field and off-the-field perspective. On several occasions the tournament has attracted clubs not only from all across the country, but from across the world, with teams from Europe, South America and Central America all making appearances.
In 2022, ALBION SC will be launching its new tournament, ALBION CUP Spain, in partnership with Athletic Bilbao. The tournament aims to extend the mission of ALBION CUP, and help attract the top youth teams from across the globe to participate in a high-level tournament while spending 10 days in Spain.
In 2021, ALBION SC San Diego is still performing at an exceptionally high level in MLS Next and Girls Academy. Their 2004 Boys team currently sits atop the MLS Next Southwest Division U-17 standings with a record of 6-1-0. Two weekends ago, the team had a particularly impressive weekend, defeating LAFC 3-0 on Saturday and LA Galaxy 3-2 on Sunday.
"Most of those kids started with ALBION and most of those kids were not high performers at ages 10, 11 [and] 12. They [had] potential, they were athletic, they had certain key qualities that we identified with, but that group has been building and building and building with consistency for a period of time," Gins said. "There is something to chemistry and culture, and that team has it completely—they're hard to beat because of the type of chemistry and family orientation they have. They're a very talented team for sure, but as you know, skill and talent doesn't equate to wins all the time."
For the future, ALBION SC is aiming to continue their strategic growth through expanding their affiliate program and improving their player development platforms to help create a streamlined path to the professional level. Overall, innovation, such as the addition of ALBION CUP Spain, is key to Gins and his continued aspirations to guide ALBION SC to be the model club in all markets in the U.S.
"You can expect a lot more innovation coming out from where we sit," Gins said.