ALBION SC expands to Miami with National Affiliate Program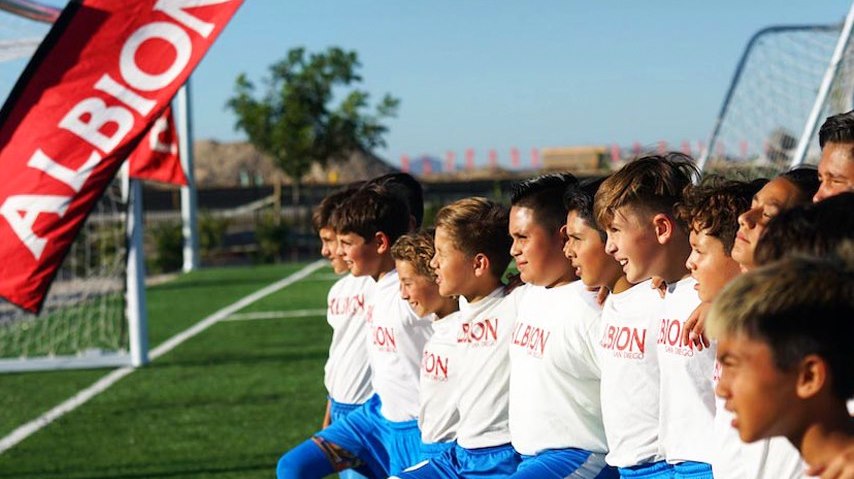 San Diego – ALBION SC has announced its expansion within the ALBION SC National Affiliate program, welcoming ALBION SC Miami, formerly Cutler Ridge Soccer Club, a highly-competitive club in South Florida.
The new relationship will expand the ALBION SC platform, and National soccer club's network, throughout the East Coast and South Florida. ALBION SC's nationwide network now provides training and competition for over 7,000 players all over the U.S.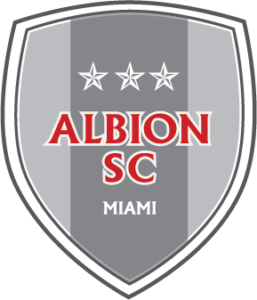 Formerly Cutler Ridge Soccer Club, now ALBION SC Miami, connects the homegrown soccer club with one of the most elite clubs in the nation, providing a platform for immediate national recognition, and receiving major operational, strategic advantages and support. In addition, it connects ALBION SC Miami to the recruitment and scouting system of its college placement program, ASC and professional clubs in the network.
"We are very excited to become ALBION SC Miami," said ALBION SC Miami President Tony Toledo. "This will give us the ability to give our players the best environment to develop and succeed."
ALBION SC continues to expand due to the demand from programs to innovate and change the status quo, while reaping the benefits of being a part of the ALBION SC structure. Through their National Affiliate Program, ALBION SC takes the success of existing programs and utilizes the branding, structure, reputation, programming and the resources developed at ALBION SC to reach new levels and opportunities for players, teams and staff.
[+READ: ALBION SC launches Albion Cup Spain, set to kickoff in 2022]
"There are decades of success and equity built into ALBION SC and for us to share that with other programs and allow other programs to gain from this is a reward not only to the clubs receiving, but to our own club as a testament of the hard work paying off in doing the right things year after year," said ALBION SC CEO Noah Gins.
"Cutler Ridge is a perfect club to align with based on the great people behind it and the opportunity to build upon its great heritage establishing the model club inside a true soccer hotbed," Gins continued. "They are led by an incredible person, coach and leader, Graeme Griffith, that has continued to evolve and develop soccer in South Florida. His goals are to become the top club in South Florida and provide the best opportunities for his players. We have no doubt ALBION SC Miami will become the market leader and will help transform South Florida Soccer."
"ALBION SC is a nationwide leader in player and club development, with a long list of athletes moving on to play at college and professional levels," said ALBION SC Miami Technical Director Graeme Griffith. "From our first of many meetings with ALBION SC executives, our shared philosophy regarding player development, club structure and community involvement was evident. Now, as ALBION SC Miami, our players will have the same advantages other ALBION SC players have enjoyed across the country."
ALBION SC Miami will be based in Cutler Bay, with locations in and around Miami and South Dade County. They will expand their services and opportunities throughout the area. Teams currently compete in the US Youth Soccer and US Club Soccer models. Moving forward, ALBION SC Miami will send player pools into the National Elite Platform within ALBION SC and be part of the action with the Elite Pathway during the regular season, and throughout the year with players competing in MLS NEXT, Elite Academy League and Girls Academy and Development Player League (DPL).
"The goal is to have countless opportunities for players who want to go to college, go pro, play overseas," said ALBION SC Miami Operations Director Deborah Ruiz. "As ALBION SC Miami, we have the paths that can get them to where they need to be, to where they want to be. ALBION provides the knowledge, background, and overall support to get us to that next level."
Additionally, teams will gain opportunities to compete in the ALBION CUP National Showcase, and other ALBION SC Affiliate Showcases. They will also be part of the ALBION SC NATIONAL Elite Showcase Teams, comprised of top players from all ALBION SC Affiliate clubs. Teams will compete under the ALBION SC – Miami name, effective for the 2021-2022 season.
"It will be incredible to work with Technical Director, Graeme Griffith and his coaching staff, to take this club to the next level and become one of the most profiled clubs in the South Florida area," Gins said. "Graeme is a proven coach and great leader for the club and with the support of his entire coaching staff and board of directors this club will make a serious impact here in South Florida and the country."
Griffith, leading the way with ALBION SC Miami said he is incredibly excited about the opportunity to represent ALBION SC and continue the tradition of excellence. Over the last five years, Graeme has produced some of the top talent out of Miami, and has proven to be one of the top leaders in US Youth Soccer.
"For 56 years, Cutler Ridge Soccer Club has been a cornerstone of youth soccer in South Miami," Griffith said. "We will never forget that tradition, and will always remember, if not for the hard work, selflessness and sacrifice of those who built the club, we would not be in the position to pursue this opportunity. I am extremely confident that if we build on the commitment of our current players, add new talent (players and coaching staff), ALBION SC Miami will be at the forefront of youth soccer in Florida for the next 56 years."
"I'm extremely excited to join ALBION SC and expand the ALBION SC brand in Miami," Griffith continued. "ALBION SC has a great Nationally recognized program with a strong reputation that we will mirror, and continue to develop soccer players and top tier teams, and above all, help our players reach their truest potential."