FC Cincinnati Academy launching three new youth teams for 2020-2021 season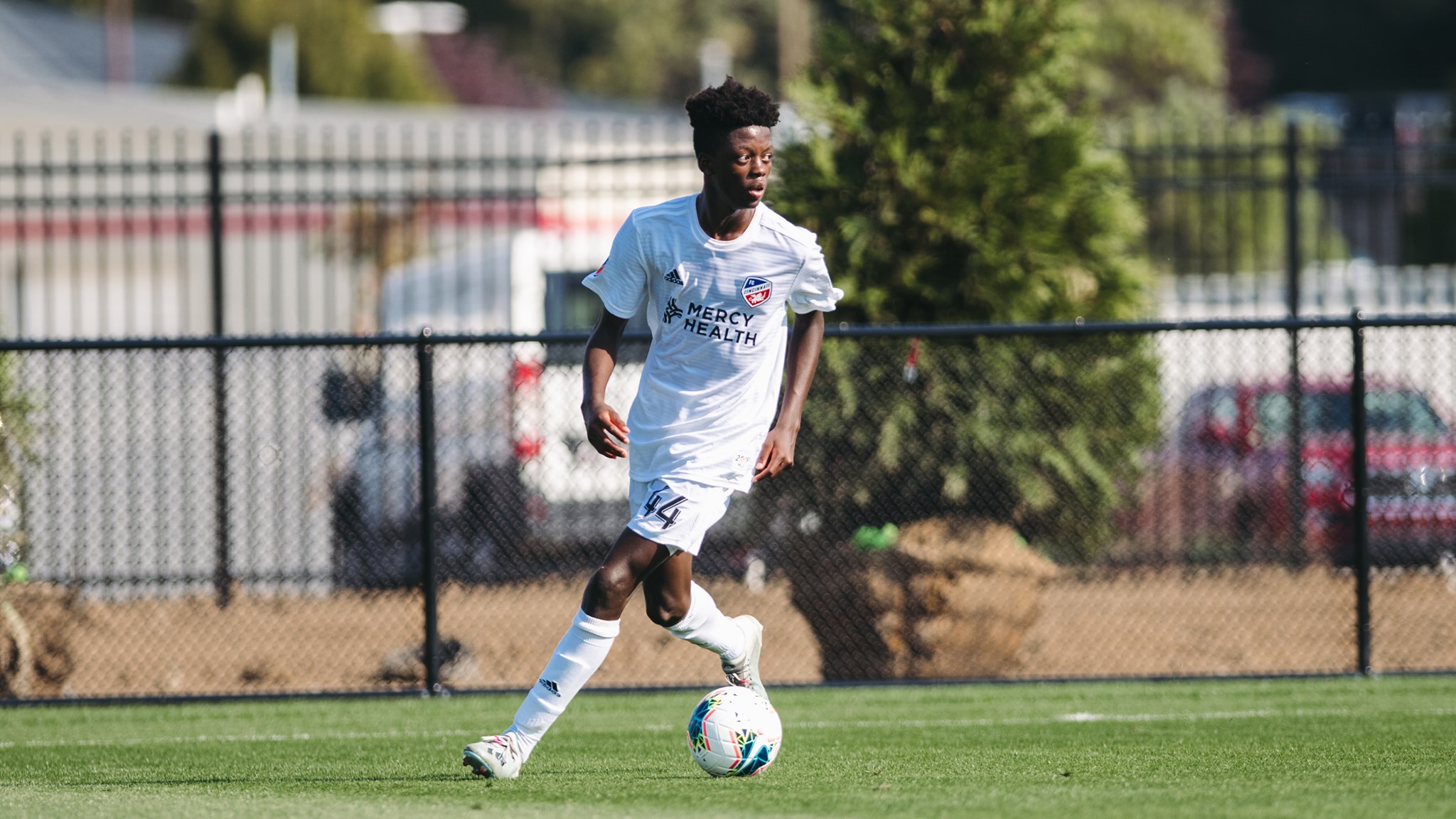 CINCINNATI – The FC Cincinnati Academy has announced the expansion of the club's player development pyramid with the launch of three new youth teams ahead of the 2020-21 season: Pre-Academy Under-13 and Under-14 teams, and an Under-19 team.
Additional information about the Under-19 and Pre-Academy teams will be released in the coming weeks, including staff, discovery and program information.
"Adding these three programs to our established Under-15 and Under-17 teams provide increased opportunities for players to aspire to, and train for, a different level of soccer," FC Cincinnati Director of Player Development Larry Sunderland said. "We've always held the belief that we need to be the ones to push soccer to a higher level in our region. Expanding our development pyramid allows greater access to our system for more players, families and coaches in our region.
"Adding these age groups gives more players the opportunity access to the FC Cincinnati system, our culture, our playing style and our values. It not only creates a longer player development runway for FC Cincinnati, but also gives so many more players a great opportunity for identification and involvement in our programs," Sunderland added.
All FC Cincinnati Academy (U15, U17, U19) and Pre-Academy teams (U13, U14) will compete in MLS' recently-announced elite player development platform. Sixty-five academy clubs will join the MLS club academies to form the new national development partnership. During the 2019-20 season, these clubs played in the now dissolved U.S. Soccer Development Academy (DA).
Under-19s
As a full FC Cincinnati Academy program, the Under-19 team will also be fully funded by FCC, including all players' expenses related to soccer: equipment, uniforms, facilities, coaching and all team travel for competitions.
While only some of the club's Under-17 players will graduate to the U19 side, the addition of the older age group will allow greater development flexibility for the region's top players, as well as younger FC Cincinnati first-team players occasionally.
"We believe adding a U19 team gives us greater coverage as we further develop players with potential to be incorporated to the first team," Sunderland said. "This age group is designed for pre-professional development and brings the goal of professional soccer closer to view."
Pre-Academy Teams (Under-13, Under-14)
Pre-Academy teams' costs related to training will be fee-free and fully covered, including uniforms, equipment, facilities and coaching. Consistent with teams in these age groups, travel to competitions will be facilitated by families – not by the club – and will not be covered.
Players are identified for potential inclusion in the program through numerous pathways, including scouting, recommendations from coaches and staff, as well as the FC Cincinnati Discovery Program. Once a player is identified as having potential to play for the FC Cincinnati Pre-Academy or FC Cincinnati Academy, the player will be notified either through his club, or directly, and extended an invitation to train with the appropriate team.
FCC will build out their development pyramid over the next few years, as well as expand feeder and talent identification programming. Additional details about regional development and identification opportunities will be announced this summer.
"Adding Pre-Academy teams is an important part of the player development pyramid," Sunderland said. "For many players, this will be their first experience in the FC Cincinnati system and will provide them with the basis for all future development with us. After being identified and joining the program, we expect players on these teams to really help us solidify our style of play with a younger age group in the region, which ultimately will help us lift the level of soccer all around us. As players get more comfortable in our system, the rate of development will increase and then continue to build up through the Academy and, ultimately, the first team."