EDP Soccer aims to begin tournament play over 4th of July weekend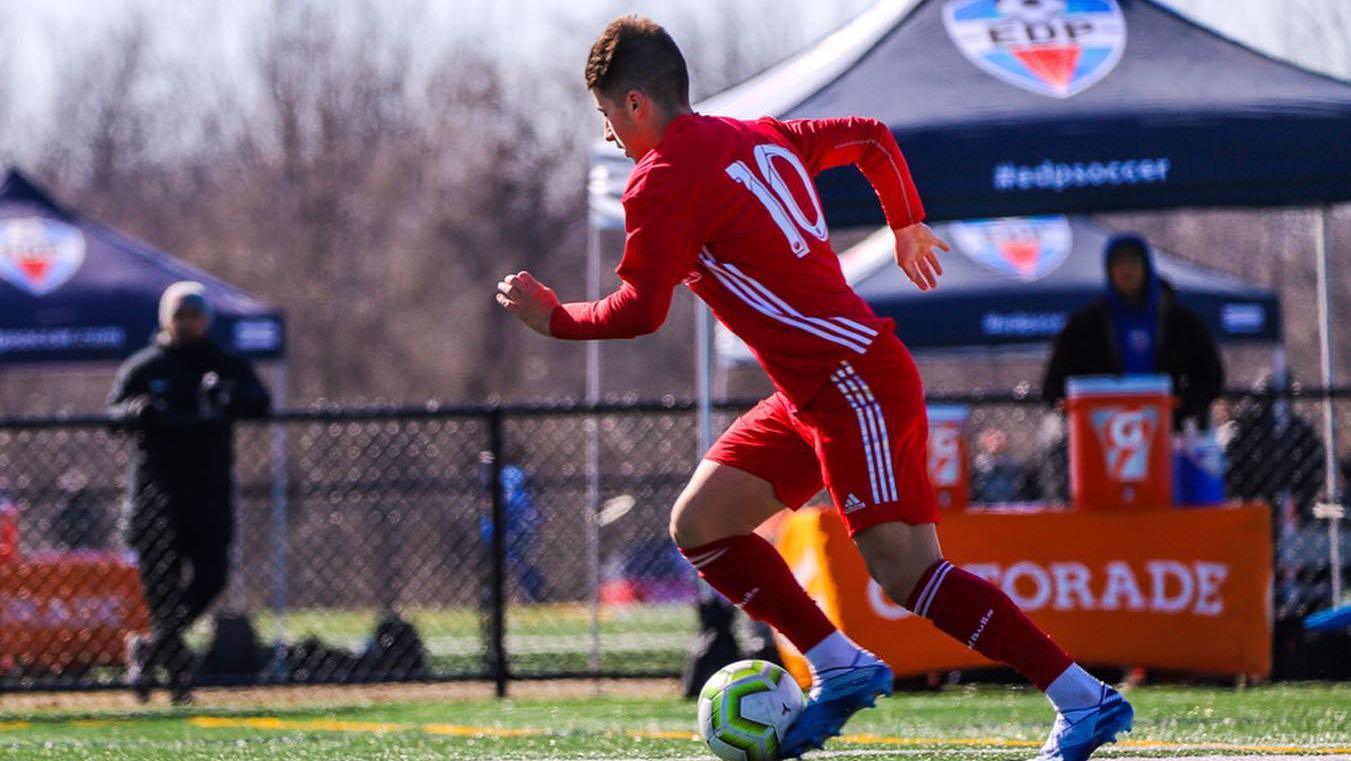 EDP Soccer has announced a new tentative schedule for spring tournaments which have been pushed into the summer months.
The first wave of EDP tournaments is slated to begin over 4th of July weekend, with the playing of three events: the EDP Cup Spring (11U-14U), the EDP Memorial Day Classic (8U-19U) and the EDP Heroes Challenge (8U-19U).
Tournament play will continue throughout the months of July and August, including both re-scheduled spring events and others that were already slated for the summer. EDP Soccer is continuing to monitor health and safety best practices and protocols that will be utilized once play resumes.
For EDP Leagues, each of the state associations' return to play policies are being reviewed, and a final decision on the spring leagues will be announced by May 29.
See below for a full listing of EDP's tentative schedule: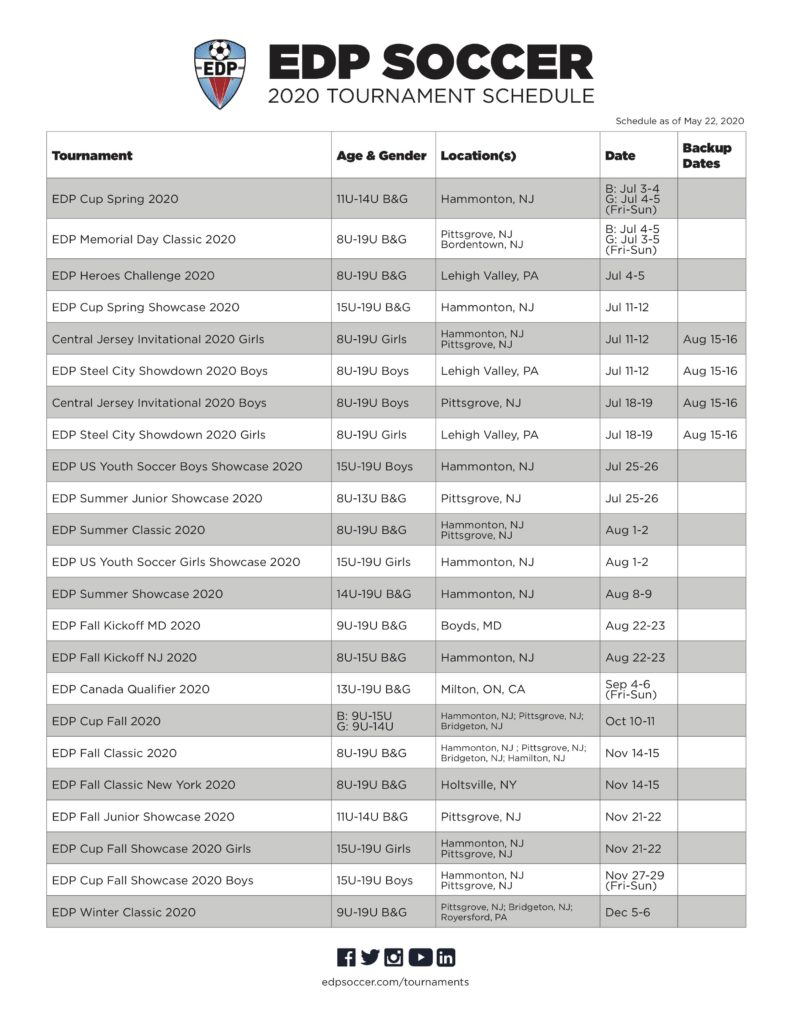 SEe