Cal State Bakersfield women's soccer program adds five to Spring 2023 roster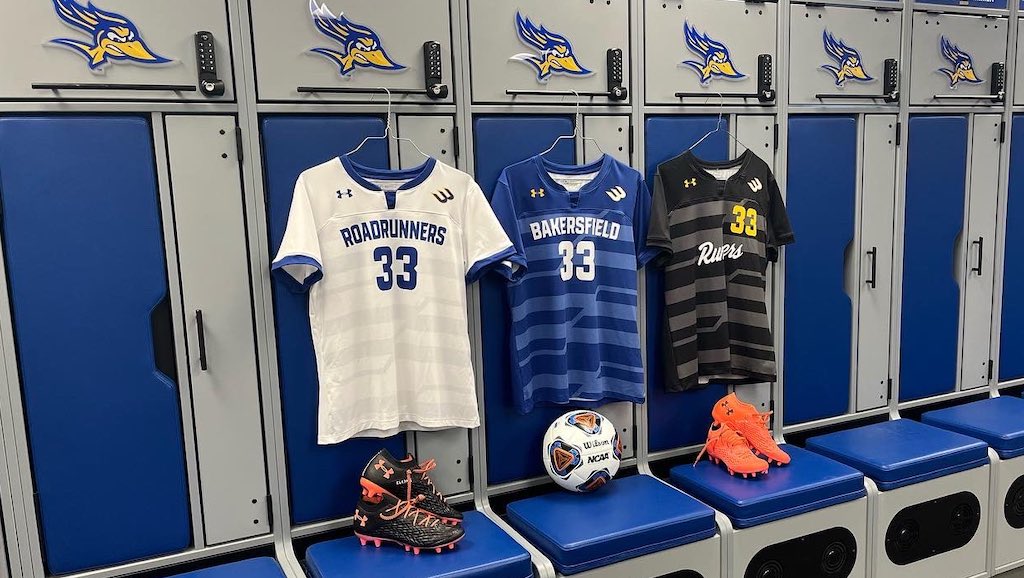 BAKERSFIELD, Calif. – Five newcomers have joined the Cal State Bakersfield women's soccer team for the Spring 2023 semester, progressing their transitions to Roadrunners six months early.
A trio of NCAA Division I transfers – Morgan Burnap, Stevie Reynolds, and Mariah Winebrenner – join a pair of incoming freshmen – Selena Hernandez and Rehgan Sanders – as the newest members of the `Runner soccer family.

"I am very excited about all five players joining the team this Spring," said CSU Bakersfield Head Coach Sebastian Vecchio. "Once again, we were able to attract quality talent to our program, but more importantly, quality people!"
Vecchio stated the following on the signing of three transfers: "Morgan, Stevie, and Mariah are eager to get on the field and make an impact just the way Penny Smith, Hollee Hercik, and Anela Nigito did last Spring when they arrived in Bakersfield."
Vecchio added more praise for the program's pair of freshmen recruits: "Selena and Rehgan are two very promising players that graduated high school early to be here in the Spring Semester. Selena will provide a scoring quality in the attacking third. Rehgan can play multiple positions; she is feisty and very competitive."
See below for more information on each of Cal State Bakersfield's new signees.