Boys and Girls All-Star Teams announced from 2022 CCL College Combine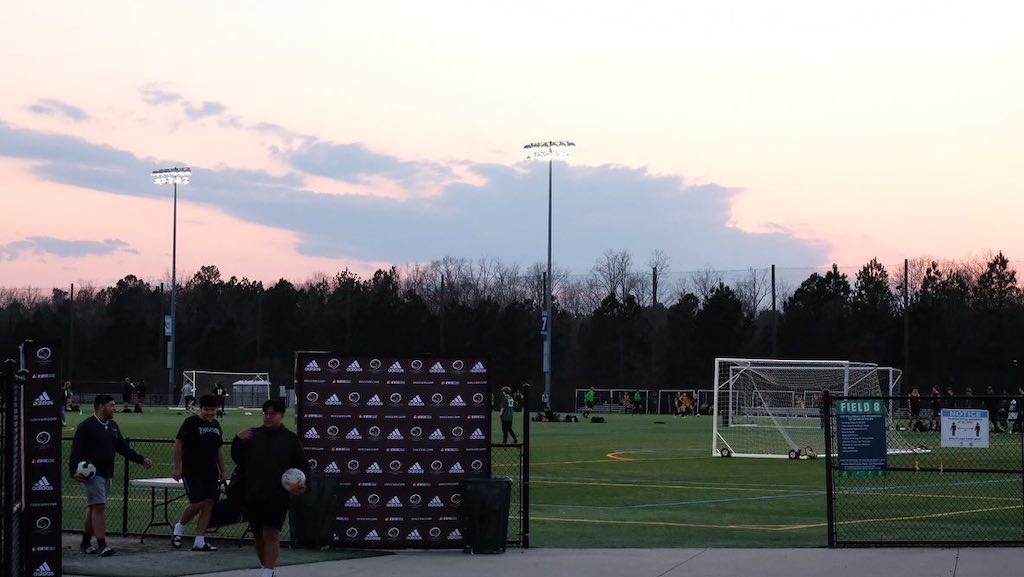 Charlottesville, Va. — The Club Champions League has announced the 2022 Combine All Star Player Selections during their 6th Annual CCL College Combine.
In addition to the two (2) CCL College Showcases, the league offers an annual platform for players to be trained and coached by some of the top NCAA and collegiate programs in the country.
This year, the CCL Combine had over 140 in attendance, to learn about college coach characteristics, training methods, and coaching style. At the same time, college coaches get the chance to observe individual player characteristics, personality, training and game habits.
BOYS SELECTIONS
CLUB
FIRST NAME
LAST NAME
POSITION
GRAD YEAR
FSCI
Christian-Michael
Bide
FWD
2022
Virginia Beach City FC
Alexander
Zimmerman
DEF
2022
VA Valor
Robert
Gelles
MID
2022
Fredericksburg FC
Samuel
Ross
MID
2023
Fredericksburg FC
Matthew
Ross
DEF
2023
FC Arsenal Chesapeake
Luke
Shearer
MID
2023
Old Dominion Soccer Club
Matthew
Yates
GK
2023
CVU
Tyler
Beck
GK
2024
FC Richmond
Javier
Catedrals
MID
2024
VBR Star
Charles
Lattimer
MID
2024
Virginia Rush
William
Jennings
FWD
2024
FC Richmond
Henry
Diefenthaler
GK
2025
Virginia FC
Luke
Jones
FWD
2025
VBR Star
Logan
Lavinder
MID
2025
Virginia Rush
Benjamin
Rhodes
GK
2025
GIRLS SELECTIONS
CLUB
FIRST NAME
LAST NAME
POSITION
GRAD YEAR
NVSC
Ella
Schnitzer
GK
2023
VA Valor
Sophie
Larkin
GK
2023
VA Valor
Kaia
Parker
DEF
2023
Dynamo SC
Stella
Vota
DEF
2023
VA Valor
Allison
Dietz
GK
2024
VA Valor
Hailey
Acheson
DEF
2024
NVSC
Daniella
Comayagua
DEF
2024
VA Valor
Mia
Smith
MID
2024
FC Richmond
Alyssa
Moreira
MID
2024
FC Frederick
Claire
Elliott
MID
2024
FSCI
Kaylee
Binns
MID
2025
NRU
Claire
Langlinais
MID
2025
NRU
Erin
Bishop
DEF
2025
Mayowa Owolabi, CCL National Conferences Director had this to say about the 6th Annual CCL College Combine: "We had a great time hosting the combine this year! We had 70 degree weather and sunshine on Saturday, so the kids were able to showcase their talents in front of the college coaches attending in beautiful conditions. In addition to the on field performances, we also had Next College Student Athlete (NCSA) on site providing a seminar and 1 on 1 meetings with players and parents throughout the weekend, to further assist with their individual recruitment processes. The level of play was high and the coaches really enjoyed themselves! We cannot wait to host this event again next seasonal year!"
The CCL College Combine features high school aged players ranging from eighth grade all the way up to current seniors who are uncommitted.
The CCL College Combine included:
Top College Programs and Coaches
Multiple College Coach led Training Sessions
Multiple 11 v. 11 Matches (90-120 minutes)
Players pooled by grade/graduation year (i.e., Seniors, Juniors, Sophomores, Freshman)
CCL College Combine T-shirt which clearly designates grade/graduation year.
CCL College Combine Booklet for college coaches to easily find players, grad years, and T-shirt #s.
This year's event was attended in person by the following schools, with numerous other universities receiving video footage and player profiles via the CCL Strategic Partnerships with NCSA and NextPro / BallerTV.
Men: Bluefield College, College of Charleston, Christian Brothers University, Emory University, Frostburg State University, Hampden-Sydney College, Lawrence Tech University, Longwood University, Mary Washington University, Penn State Harrisburg University, Randolph-Macon College, Roanoke College, Sarah Lawrence College, Shaw University, St. Peter's University, Stetson University, University of Pikesville, University of Lynchburg, UMBC, VCU, Washington College, Richard Bland College of W&M,
Women: Bluefield College, Frostburg State University, Hood College, King University, Longwood University, Marymount University, Shaw University, University of Lynchburg, Washington College, VMI, UMBC
GKs: Dan Gaspar, former National Team Assistant Coach and Goalkeeper Coach for Portugal and Iran, and Benfica and FC Porto.