CCL welcomes three new member clubs ahead of 2021-22 season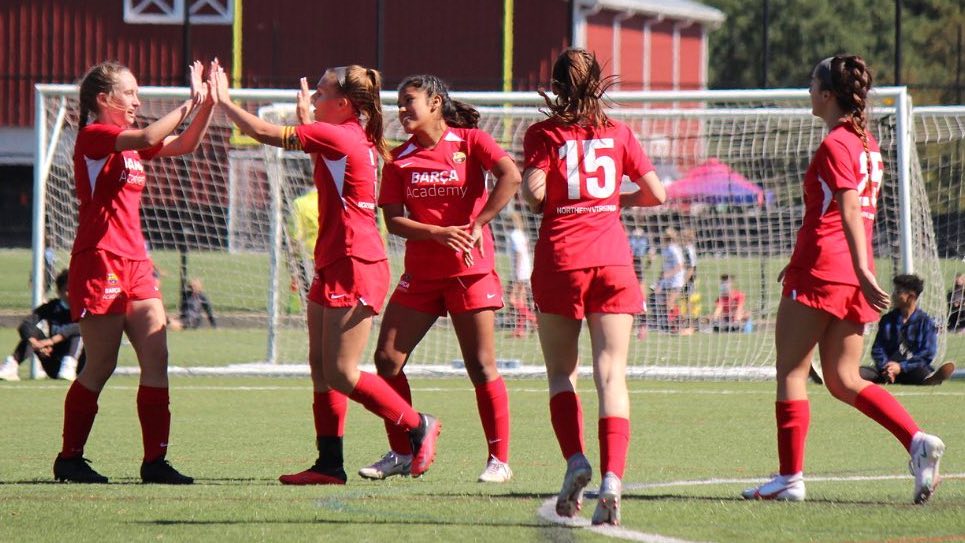 Charlottesville, VA – The Club Champions League (CCL) announced the addition of Barça Academy Northern Virginia, Fredericksburg Soccer Club Incorporated (FSCI) and Virginia FC (VAFC) to its Championship Division.
Melissa Ryburn, Barça Academy Northern Virginia General Manager, stated the following:
"We are thrilled to join the CCL and compete in one of the top premier leagues in the country. The CCL has a tremendous history of building positive environments and partnerships between clubs to enhance the player, family, and club experience. We appreciate the league's focus on player and club development, and the resources it provides for member clubs. The mission of the Barça Academy is to help parents raise great kids, create a positive environment that focuses on values, and to develop a community of like-minded families that share our values. We see a strong alignment with CCL's holistic approach with players, families, and clubs, and their leadership team. We are excited to contribute to the league and begin competing next season."
FSCI is an up-and-coming club and even through the COVID-19 pandemic, it has seen an increase of over 200+ new players to their recreation and travel programs.
Marcello Manzano, FSCI Executive Director, stated:
"FSCI is excited to join the Club Champions League. It is an honor that the CCL leadership selected our club to join the top youth soccer league in Virginia. This is a testament to the hard work and dedication of our coaches and players. CCL's club-vs-club format is the most efficient and beneficial format for a youth soccer league and aspiring clubs. We look forward to the competition and working with our colleagues at other CCL clubs."
Barça Academy Northern Virginia, FSCI, and VAFC will play in the coveted CCL club-vs-club matchday format for boys and girls age groups 11-19 in the Championship Division but also be afforded the opportunity to have its best players and teams participate in The adidas National Cup, College Showcases, College Combines, and NextGen ScrimmageFests for 9-10s. Each club will also have the opportunity to advance their programming and field CCL PRO23 Men's and Women's teams starting in 2022.
Kevin Darcy, VAFC Sporting Director, stated:
"Virginia FC is excited to join the CCL and offer our players, coaches, and families a great environment in the most professional league platform. With the constant shift in the youth soccer landscape, it is refreshing to see a league (CCL) that has been around for 20+ years and stays true to its mission to provide appropriate competition on quality playing sites with exposure for its college-bound players. I appreciate the confidence shown from the CCL's leadership and their board to accept our club, giving us a chance to compete and prove we belong not only in the Championship level but to provide a pathway for our most competitive teams to experience the Premiership with the top clubs in the region in the future. This league affiliation along with the launch of our UWS women's team will not only attract top talent from Hampton Roads on the boy's side but will be a big plus as we expand our girls team program set to take the fields in Fall 2021. The mission of Virginia FC is to develop players, coaches and fans for life and with the membership into CCL we are on a fast track to provide the best competition and environment to reach that goal."
The CCL is based on the philosophy that the player is a member of the club as well as a member of the team and that successful clubs develop players and teams from within.
"Any club that enters the CCL will receive unparalleled league support to help their club develop from within," said Brian Kuk, CCL CEO. "The CCL's pursuit of club excellence on the field will help players, families, coaches, teams, and clubs reach new heights locally, regionally, and nationally. Our off-the-field support will help clubs save money and allow them to put those savings towards club infrastructure such as staff, facilities, etc. This is our commitment to helping clubs develop at a higher rate."