CCL partners with NextPro for video services at marquee events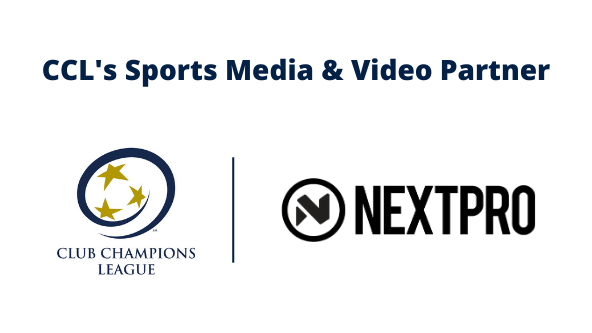 Charlottesville, VA – The Club Champions League (CCL) has announced a partnership with sports media production company NextPro. This partnership will officially begin with CCL's Fall College Showcase (December 11-13, 2020).
Brian Kuk, CCL Executive Director, said this about the partnership, "We recognize that college soccer recruiting will not be the same anytime soon. College programs have cut jobs and slashed recruiting budgets due to COVID-19. NextPro offers a simple, logical, and easy-to-use solution for CCL players and teams to be recruited even if the college coach cannot attend live matches. NextPro is going to help continue to elevate the recruitment of CCL players".
NextPro CEO Amin Edalat stated: "NextPro offers an array of video-based products focused on maximizing the student-athlete's recruiting exposure through its one-of-a-kind recruiting profile, highlight reels, and video clipping tool. We look forward to supporting the CCL and its members in their endeavors to showcase the many talented players in the league."
NextPro processes game footage within 24 hours of the conclusion of the match and the video is archived into a secure library for the player and family. The content is easily accessible, and can include full games, highlight reels, and clips, while offering athletes and parents the ability to manage what is visible to college coaches via their 'Recruiting Profile'.
NextPro provides free access to college coaches for any available video through its college coach portal.
"NextPro has helped tens of thousands of athletes and college coaches get connected. We provide the most cost-effective video products and platform that are unparalleled in youth soccer," Edalat stated. "Through NextPro's partnership with CCL, all CCL-affiliated clubs and teams receive special pricing and offers that are exclusive only to those CCL teams."
"The goal of this partnership is to maximize exposure and video content for our CCL players and teams," said CCL Communications and Administration Director Mayowa Owolabi. "Through this partnership with NextPro we will be able to offer recorded matches to any player or team competing in our events. With so many unknowns for college showcases, college recruiting, and events, we want to make sure all aspiring players have an arsenal of options to create footage and to be seen."