EDP Soccer recognizes 30 Promising Young Coaches of 2022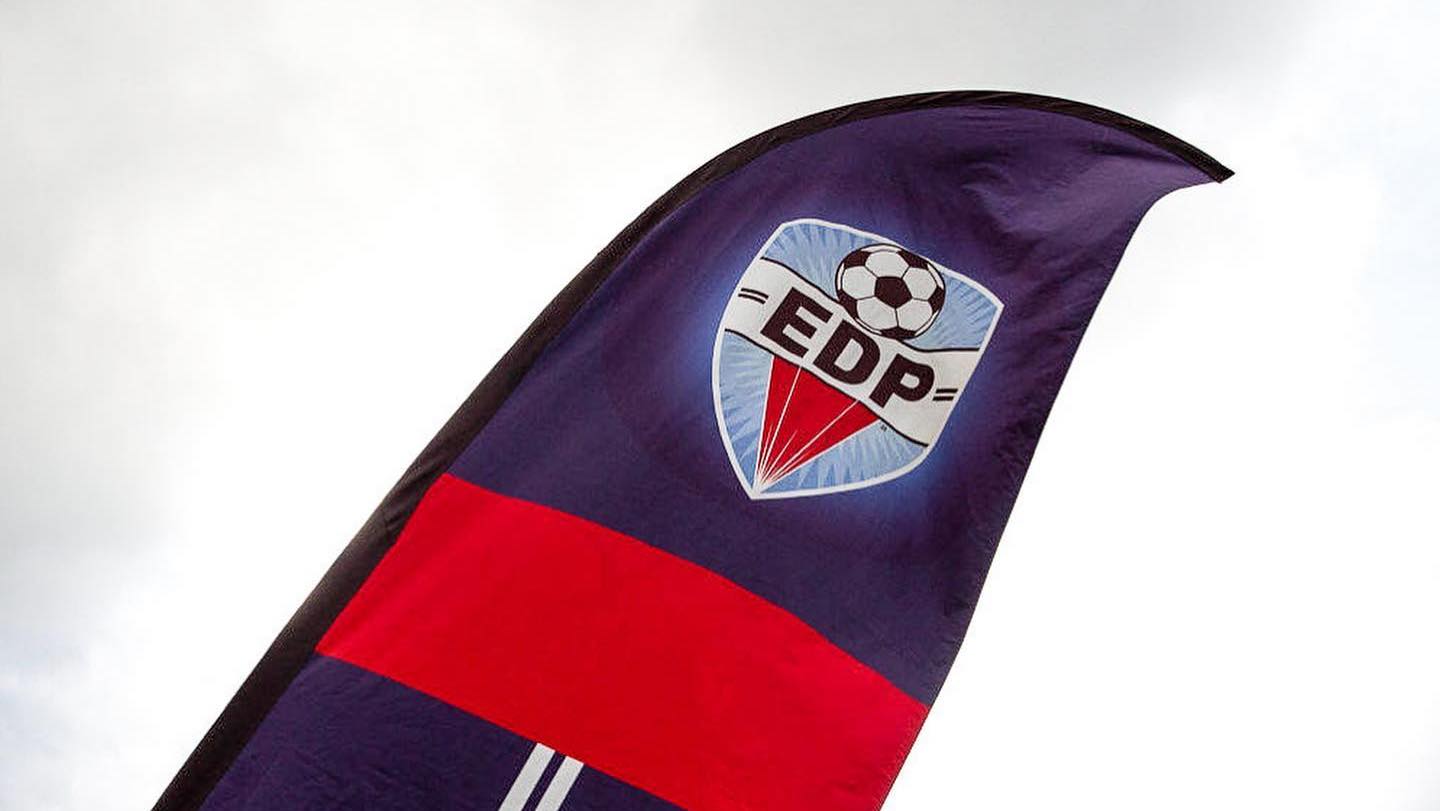 EDP Soccer has announced its list of 30 Promising Young Coaches for 2022. Each of the coaches are under the age of 30, and represent clubs that compete in EDP Soccer Leagues.
Nominations for the list are made by club directors, and each coach selected is recognized for their hard work, dedication and ability to develop players and teams.
"EDP Soccer is proud to have these coaches as part of our leagues and tournaments," said Alan Shilling, President of EDP Soccer. "Their ability to develop players and be role models for young players both on and off the field is special to see. We look forward to watching each of these coaches continue to grow as both coaches and people, and are excited to have them as part of the EDP Family."
See below for the full list of 2022 EDP Soccer Promising Young Coaches:
John Antunes
Cedar Stars Academy North
24 Years Old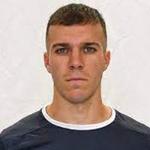 John is a former Gatorade Player of the Year in NJ, and returned back to his youth club after a stellar collegiate career at Monmouth University. He serves as the CSA North Zone 1 Assistant Director, and coaches the 2010, 2011, 2013 boys teams. In one of his first events, his team won the EDP Spring Classic. In addition to his role with CSA, he is the St Benedict's Prep Varsity Assistant Coach and Freshman Head Coach. Coach John is a very passionate coach who is dedicated to his players, his teams and his club. John currently holds a USSF 'D' License, and is described as eager to learn with a very bright future.
Anthony Antunes
SUSA Academy
24 Years Old
Anthony is a former collegiate soccer player who works with the youngest players at the prestigious SUSA Academy on Long Island, and is the head coach of the 2011 Boys. A star player growing up in Suffolk County, Anthony is now passing on his knowledge of the game to the next generation. Displaying professionalism in his coaching style at a young age, he is described as committed, dedicated, and has a willingness to listen and learn as he continues to grow as a coach.
Elliot Baldwin
Yardley Makefield Soccer
28 Years Old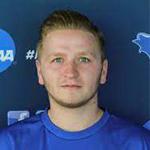 Elliot was born in Oxford, England, playing for multiple professional academies before moving to America to play at Georgian Court University. A 3-year captain, he led the team to the 2016 Central Atlantic Collegiate Conference championship. Elliot has served as a graduate assistant for both the men's and women's soccer programs at Wilkes University and is an assistant men's soccer coach at Georgian Court University. Elliot holds the English Football Associated Level 1 and Level 2 qualifications, and the USSF 'D' License. With YMS, he coaches the 2007 Boys Blackout, 2007 Boys Surge, 2012 Boys Academy Blue, 2012 Boys Academy Gold, and has made an immediate impact on each team.
Rebecca Barb
SJEB FC
27 Years Old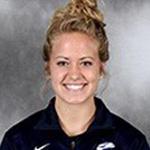 Rebecca was a standout high schools player in South Jersey for Kingsway Regional High School and played collegiately for Nova Southeastern University, She coaches the 2011 and 2014 girls for SJEB FC, one of the top girls programs in the Region. She currently holds a USSF 'D' License, and is described as committed, contagiously positive, and driven.
Camille Bowen
FC Copa Academy Brooklyn
25 Years Old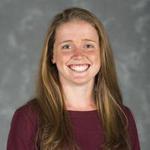 Camille had a stellar playing career as a Division 1 player at Marist College, and has been a 3-year starter for New Jersey Copa FC Women's team. A fantastic female role model for her girls, she is coaching the 2010 girls and growing the girls program for this branch of the club. She is described as a positive force and influence who is always trying to learn and better herself to provide the best coaching for her players.
Jon Colino
PSG Academy FL
29 Years Old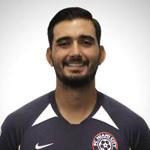 Originally from Venezuela, Jon is a former Division 1 player for St Francis University and player for FC Miami City in the USL 2. He was named EDP South Florida Zone 1 coach of the year in 2021, and coaches the 2010 and 2008 team in the club. He has led his teams to tournament championships up and down the East Coast. A USSF 'C' license coach, he also serves as one of the club's administrators.
Joni Gjyleri
Real Jersey FC
22 Years Old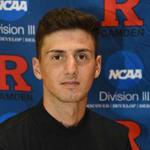 Joni was an all conference performer in college at Rutgers Camden, and was named all state as a player for Egg Harbor Township High School. Now coaching Real Jersey FC 2013 Boys and 2012 Boys, he is mentoring the next group of south jersey players for the Zone 1 program of the area MLS NEXT club. Joni's strength has been teaching the technical foundation of the game, a crucial element that Real Jersey FC relies on as a club.
Connor Hansen
Wall SC
24 Years Old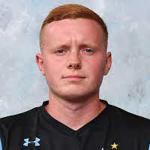 Connor joined the staff of Wall SC after working with SST and playing college soccer for Stockton University. Described as confident, energetic, knowledgeable, and positive, Connor checks all the boxes for what makes a successful Zone 1 coach. Currently the coach of Wall Ajax 2013 boys, he gets his teams to play the correct way, and sets up players to be successful as they move on to 9v9 and 11v11.
Emilie Hernandez
Sporting CT
25 Years Old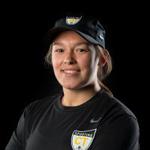 Emilie is a former high level player, reaching the top levels of club soccer, a member of the USYS ODP program and won two State High School Championships. She has shown a lot of improvement in her two years being with Sporting CT, and brings good knowledge of the game to the younger players. She coaches the club's 2007 Girls and 2013/14 Girls, and is described as a great communicator and very motivated to reach her goals as a coach.
Patrick Keary
Seacoast United Maine
27 Years Old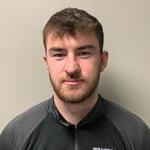 Patrick is a former professional player from England who arrived in Maine in 2016. Currently coaching the club's 2008B National League and 2006B National League teams, he was promoted to coach the club's 2008 MLS NEXT team as well. A USSF 'C' License coach, he has also won the Maine HS State Championship. A great role model for the players, Patrick is able to create a great culture in his teams, and gets each player to play to the best of their ability. A great student of the game, Patrick is constantly looking to learn and move ahead in his coaching license.
Nick Kyriakidis
AC Connecticut
26 Years Old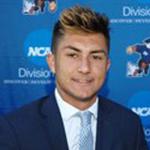 Nick played college soccer for Western Connecticut State University, serving as captain his senior year when the team won their first Little East Conference title in 12 years. Currently coaching AC Connecticut 2008's and 2003's, he is also an assistant coach for Western Connecticut State University. Nick holds his USSF 'D' license, and is known for having fantastic tactics, being innovative, and a positive influence on all of his players. Nick also owns Spartan Soccer School in Westchester, NY.
Danny Leon
New York Surf
27 Years Old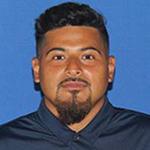 Born in Lima, Peru and a standout player from Long Island, Danny is currently coaching the 2003 and 2009 teams at New York Surf, and is also the Head Coach for Mercy College Women's Soccer team. He was part of the team's staff that reached the final four in 2017, and is 25-8-8 in his first few seasons as head coach. Danny has great attention to detail, and has a Master's Degree from Mercy in Organizational Leadership.
Clara Logsdon
Washington Capital United
26 Years Old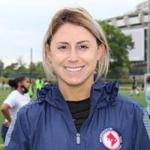 Clara is a former Division 1 standout player and captain for William and Mary, she was a three time All-CAA selection and in her senior year was named CAA Co-Defensive Player of the Year. Clara is the perfect role model for young girls within the club. She instills confidence and a strong work ethic in her players while also placing an emphasis on camaraderie and player centric values. Clara holds a USSF 'D' license, and currently coaches the club's 2007 girls.
Nick Marculo
Harleysville FC
22 Years Old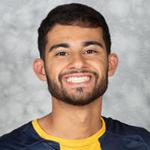 Nick was a four-year starter at Cedarville University reaching the second round of the NCAA tournament and has been a member of the US Futsal National team pool. At just 22 years old, he is a two-time Futsal Regional Champion as a coach, and recently finished as runner up at the EDP Fall Classic. From his futsal background, he is a very technical trainer who is very good at developing young players to love the game and play with style and decision-making on the ball. He is described as having great energy and a motivator for kids.
Connor Marino
Next Level SA
28 Years Old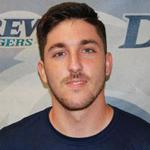 Connor Marino is a former player at Marshall University, who also spent time at Rutgers University and is in his fourth year coaching at Drew University. At NLSA, he organizes in-person grassroots courses to get all the club's coaches to a minimum standard of a USSF 'D' License. His in-game tactical instruction is second to none and is forward thinking when it comes to player development, with everything stemming from his holistic approach. He coaches the club's 2007 Girls Red and 2009 Girls Gray teams.
Stefan Martin
Cheshire Soccer Academy
29 Years Old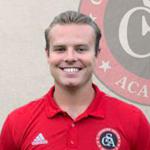 Stefan is from London, England and works with Cheshire Soccer Academy coaching the West Morris SC 2007 and 2009 Boys Premier Red teams. He has been coaching since 2009 and his time and commitment to the players on his team is unmatched and he approaches the game is extremely professional. A well-organized coach with prepared sessions and style of play, he is really able to connect with the kids at a youth level. He allows the kids to have accountability on the field while allowing them to feel comfortable to make mistakes and learn from them. He also serves as the Director of Business Development for Cheshire Soccer Academy.
Shaquile Mcletchie
Brooklyn United Academy
25 Years Old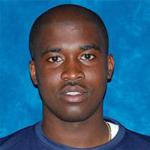 Shaquille was a member of the Trinidad and Tobago U17 and U20 National Teams, and played collegiately at Bunker Hill Community College, where he earned Rookie of the Year, Defensive MVP and All-Region first team and then at Warner University where he started in all games. Before joining Brooklyn United, he coached at Cabosa United and Charlestown Youth Soccer Association. Currently the head coach of the 2010 boys, he also serves as the club's Technical Director of Leagues.
Jamey Mercer
Western United Pioneers
29 Years Old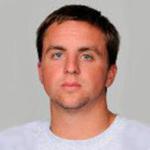 Jamey was a collegiate player at Endicott College, and has spent time as a college coach at Western New England University and UMass Amherst. Now coaching the 07G Elite and 05G Elite, he led the 2005s to a State Cup Semi Final and a berth in regionals and the 2007s to the State Cup Final. His tactical adjustments, player development, and ability to instill confidence in young players has allowed Jamey to find great success in his coaching career up to this point.
Nina Montesinos
Valencia SA
26 Years Old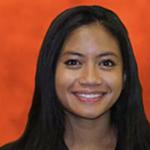 Nina is a former collegiate player for Drew University, and is the Girls Director for Valencia. Now in its third year, the girls program continues to grow under her guidance. Nina coaches the Valencia 2013, 2012, and 2011 Girls and holds her USSF 'D' license. An excellent teacher of the game, she is able to relate to the players and have them play to the best of their ability. As a Director, she has set an extraordinary standard for her players, staff, and the organization.
Taylor Newhart
West Mont United Soccer Association
24 Years Old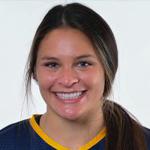 Taylor was a four-year starter for Division 1 program La Salle University and was selected to the United Soccer Coaches Second Team All-East Region. A winner of the La Salle Women's Soccer Explorer Excellence Award, her character sets a tremendous example for her players. She demonstrates compassion towards the players and a great understanding of the game. She brings a wealth of knowledge and welcomes the opportunity to grow as a coach. She is able to bring out the best in her young players and is able to reach every player in their development and is a role model to all the players at West-Mont United SA. She is also the Girls Varsity Assistant Coach at Spring-Ford HS
Nicole Pallante
Twin County SA
24 Years Old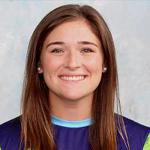 Nicole is former collegiate goalkeeper at Stockton University who was NJAC Goalkeeper of the Year in 2015 and has been volunteering at TCSA since she was eleven years old. Beginning with the then "Lil' Kickers" program helping three year olds learn the beautiful game of soccer, she assisted the 2002G Storm throughout her high school and college years, and coaches the TCSA Inferno 2008 while pursuing a Doctor of Physical Therapy Degree from Stockton University. She serves as the club's goalkeeper trainer and has her United Soccer Coaches National Diploma and GK Level 1 Diploma as well as several other certifications.
Noelle Picone
PSA
28 Years Old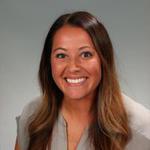 Noelle is a former division 1 player at Fairleigh Dickinson where she won two NEC Championships. She is the PSA Princeton Girl's Director of Coaching and currently a Division 1 assistant coach at Fairleigh Dickinson. She was formerly an assistant coach at TCNJ for five years, reaching the final four during that time. She currently coaches PSA Princeton '14 Girls, PSA Princeton '10 Girls, PSA Princeton '07 Girls, and is dedicated and committed to paving the way for the next generation of females on and off the field.
Marcela Robinson
Coppermine SC
25 Years Old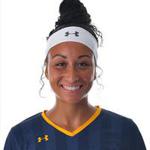 Marcela is a home grown player from Coppermine SC since she was 10 years old. She went on to play division 1 soccer at La Salle University where she was a team captain and won the A-10 Conference Championship Title. Marcela also plays for the Coppermine United Women's PRO-AM Team and Puerto Rico Women's National Team. She coaches the Coppermine Elite 09 Girls and Coppermine Premier 07 Girls teams. She has led teams to the 2021 Maryland State Cup Championship, 2021 USYS South Atlantic Conference Championship, and 2021 USYS Eastern Regional Semi-Finalists. She holds her USSF 'D' license and NASM Performance Enhancement Specialist License.
Cristian Suvak
New England Surf
22 Years Old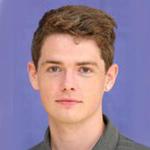 Cristian is an up and coming coach that is still enrolled in college and playing at UMass Boston. He is set to graduate in December and has been outstanding in pursuing his passion of coaching from an early age. A standout high school player who played at UConn his freshman year of college, he is very devoted to his craft obtaining coaching licenses at a young age while being a student-athlete. He is coaching the 2008 State Sky Boys, 2007 State Royal Boys, and 2006 City Girls, and holds his USSF 'C' license and United Soccer Coaches National Diploma.
Jamie Thomas
Coppermine SC
29 Years Old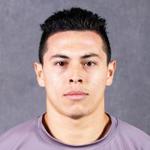 Jamie is currently a professional player for the Baltimore Blast, who has played for NY Red Bulls II and Harrisburg City Islanders after a successful collegiate career at St John's University. Working with the Coppermine SC teams, he has helped elevate the entire girls program and currently coaches Coppermine 2004/2005 Girls Elite, Coppermine 2008 Girls Elite, Coppermine and 2011 Boys Elite. A former youth player in Maryland for Pachuca and Maryland ODP teams, he is able to use his own experiences in helping to guide the next generation of players in the area.
Samantha Trimblett
Fox Soccer Academy
27 Years Old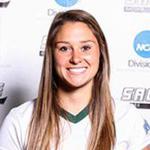 Samatha was the 2015 Skyline Conference Women's Soccer Rookie of the Year during her four year career as a collegiate player at Sage College. Now as a coach, she is learning under Premier League champion Christian Fuchs at Fox Soccer Academy, and coaches the Boys 2010 and Boys 2006 teams. She is very knowledgeable about the game and is an outgoing and personable coach. She holds her USSF 'D' license.
Cris Ugarte
TSF Academy
26 Years Old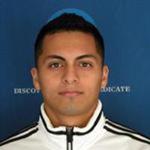 Cris is former player at Ramapo College, and is one of the top coaches at TSF Academy. Currently focused mainly in Zone 1, he coaches the 2013, 2012, and 2009 boys teams as he continues to improve the grassroots programming at the club. Focused on developing players for the club's MLS NEXT Academy teams, his ability to get players to the next level is second to none. Described as eager to learn, dedicated, hard working and trustworthy, he holds his USSF 'C' License.
Andre Vieira
FC Copa Academy
27 Years Old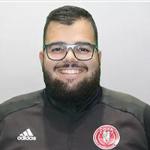 Andre is a seasoned coach at a young age, with experience with Ironbound SC, Den of Lions, Union SC and New York Red Bulls RDS before joining FC Copa Academy. A USSF 'C' license coach, he leads the 2010B Grey, 2010B Black, 2007B Red teams. He is a hard-working, caring and personable coach that looks to get the best out of each and everyone of his players and is fully committed to continuing their development both on and off the field. He is also the club's Director of Operations.
Hailey R Williams
Maryland-Elite SC
24 Years Old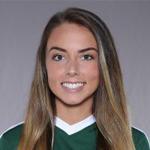 Hailey was a four year starter at Division I Stetson University and is currently both Maryland-Elite SC's Director of Coaching and Executive Director. In 2021, she won the Maryland State Championship coaching the club's U19 Girls team. A native of the area where she starred as a player winning a high school State championship, state cup championship, was first team All State and SMAC Conference player of the year, she is a player all the girls in the club can look up to. Having played for the area's top coaches, she is using those leadership and coaching styles to develop technical and cerebral players. Her passion for creating the very best opportunities for the area's youth players is unmatched. Hailey holds a USSF 'C' license.
Joshua Zapata
FC Sesa
29 Years Old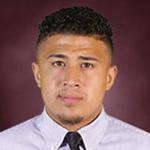 Josh was an East Coast Conference First Team performer at Molloy College, and has had great success in his young coaching career. With FC Sesa Strikers 04B, he has led them to the ENY State Cup Final and NYCS Open Final, as well as a championship at the USYS Regional Showcase managed by EDP Soccer. He brings a unique style of play that mixes both possession and attack so that his teams are trained to keep the ball but with a purpose. He has taken over both the 2011 and 2014 age groups in the club and the change in their intensity and purpose of play is evident. He has recently been added to the Queens College Men's Staff as assistant coach, and holds a USSF 'D' License.