CCL to host inaugural adidas Preseason Icebreaker tournament in February 2022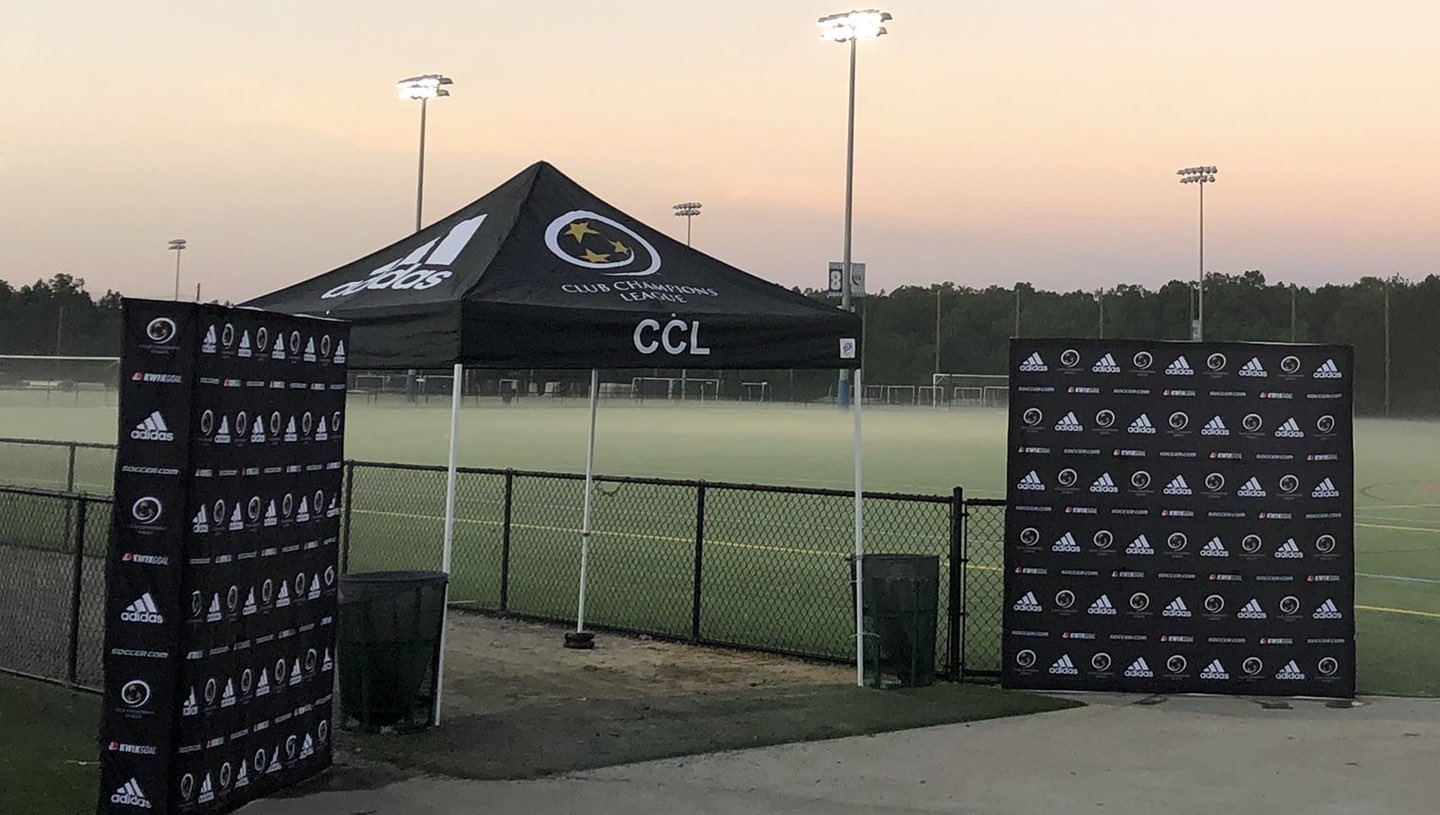 By Adam Schwager
SoccerWire Staff Writer
Published in partnership with the Club Champions League (CCL)
From Feb. 5-6, 2022, the Club Champions League (CCL) will host their inaugural adidas Preseason Icebreaker tournament at the RiverCity Sportsplex in Midlothian, Va., less than 20 miles from downtown Richmond.
The tournament will feature local U9-U19 Boys and Girls teams from the area to act as a tune-up before the start of the 2022 spring season.
"March seems to be a pretty big competitive tournament season, and we've learned that U.S. Soccer clubs are starting their preseason training a little bit earlier," CCL Executive Director Brian Kuk said. "So we felt compelled to offer this particular event for those teams that would like to get some earlier preparation for those big events that are upcoming in the March time period."
The CCL is expecting to host around 100 teams for the inaugural event, with capacity for more as each age group will have brackets that match up each team with an appropriate level of competition.
"With more and more clubs and teams beginning their preparations for that big tournament run in March in the spring season, I think that there might be an opportunity for a lot of teams in the region to be able to participate and come in and enjoy the experience," Kuk said.
Each team will play a guaranteed three games throughout the weekend, playing two games on Saturday and another on Sunday. All games will either be played at the Rivercity Sportsplex near Richmond, or, pending overflow, Glover Park in Glen Allen, Va.. With everything so localized, CCL plans to make it very easy for clubs to bring multiple teams that share the same coaching staff.
"The county has put in a lot of money and investment into resurfacing the turf fields (at RiverCity) and bringing those up to speed so that the surface quality is fantastic," Kuk said. "The reality is, if you're a coach and you're coaching multiple teams, you don't want to be travelling from one site to the next; you feel the anxiety and pressure of doing that. At RiverCity, you get everything you need in one location, so (you're) just walking from one field to the next (and you) don't have to feel the pressure of getting in (your) car and racing around."
While this is the CCL's inaugural Icebreaker tournament, the organization has plenty of experience hosting high-quality tournaments of all shapes and sizes. Their goal is to provide affordable soccer events to a broad group of organizations, which is why they've partnered with the 288 group, a local hotel provider, to organize lodging accommodations for teams attending the tournament.
Additionally, the tournament will provide multiple athletic trainers on-site and will work to bring in the best officiating crews possible to provide the best experience for teams attending.
"Our relationship with Richmond Region Sports Tourism is fantastic, they offer us incentives that allow us to bring in better referees," Kuk said. "Quality referees means better matches refereed, right? Because we want to create the very best environments that we possibly can… the players and the coaches, the quality of the facilities and the quality of the referees makes teams want to come back."
All U13-U19 matches will have a 3-man referee system.
Outside of referee and hotel quality, the Richmond area provides additional benefits for visitors coming to the area. Named one of the "10 Coolest U.S. Cities to Visit" by Forbes and one of "The 24 Best Cities in the U.S. to Visit for Total Foodies" by The Richest, the area has plenty to offer for families of all ages, sizes and desires.
With the RiverCity Sportsplex less than a 30-minute drive to downtown Richmond and Glover Park not much further, there are plenty of opportunities to take advantage of what the city has to offer without missing any tournament action. Families and team organizers can check out PlayInRVA.com for more information as to what makes the Richmond region so special and how to plan your visit.
Teams looking to enter should look into the tournament soon, as the registration deadline is less than a month away on Jan. 10. Registration fees are $545 for U9-U10 teams, $600 for U11-U12 teams, $700 for U13-U15 teams and $800 for U16-U19 teams.
Teams are expected to play two games between 8 a.m. and 9:30 p.m. on Saturday, while playing one game sometime from 8 a.m. to 6:30 p.m. on Sunday. Brackets are scheduled to be posted on Jan.19, while the schedules for the Feb. tournament will be posted on Jan. 26.