Arlington Soccer Association appoints Frank DeMarco as Executive Director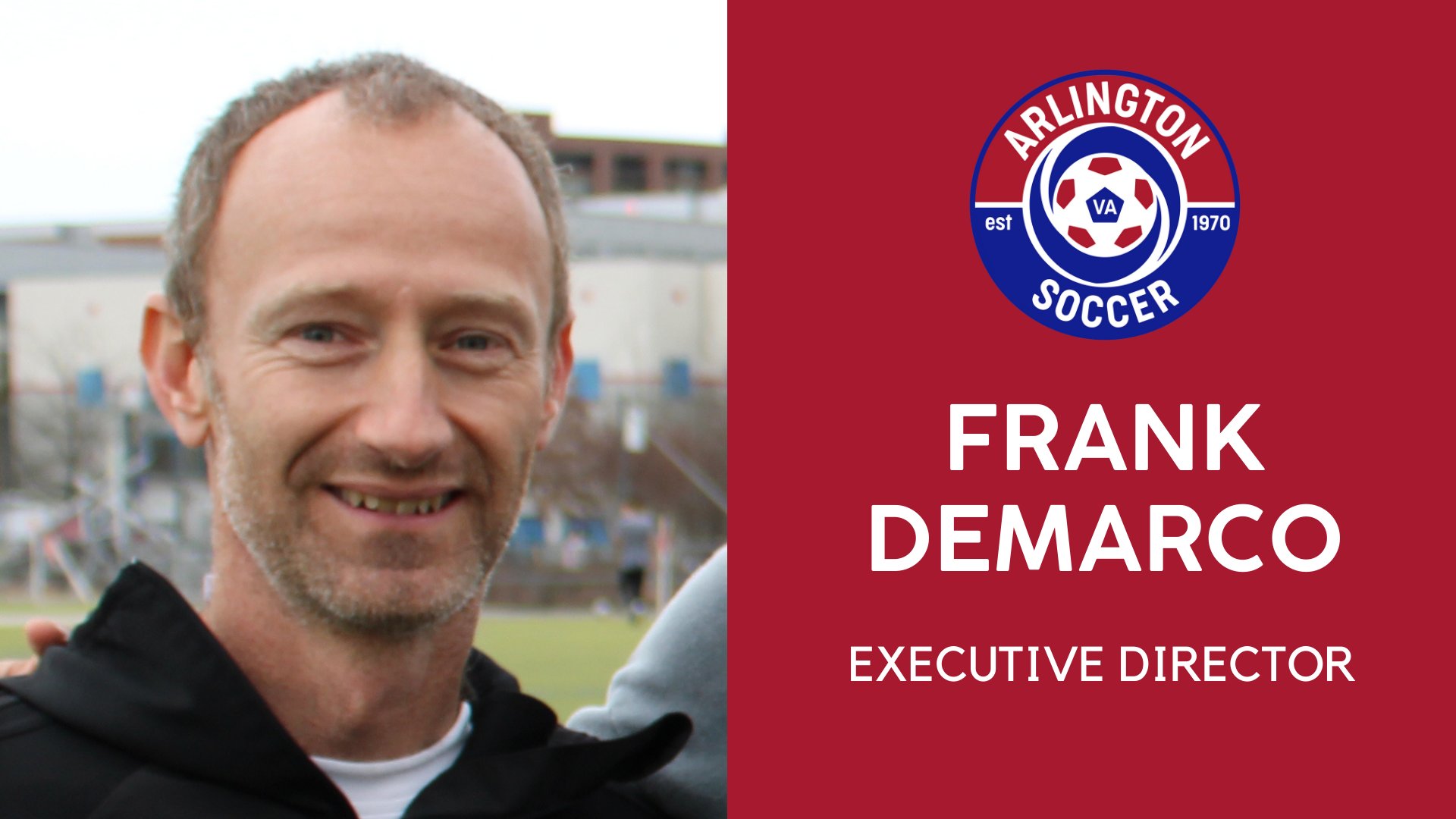 ARLINGTON, Va. – Frank DeMarco has been named Executive Director of the Arlington Soccer Association, the club's Board of Directors announced on Wednesday.
Serving as the interim executive director since October 2021, DeMarco has been a contributor to the club for nearly two decades. A former business executive, DeMarco previously served as Arlington Soccer's assistant director of coaching and has experience coaching a variety of teams throughout the organization, including for both recreational and travel programs.
As executive director, DeMarco will be tasked with leading one of the largest and oldest youth soccer organizations in Northern Virginia. Founded in 1970, Arlington Soccer serves more than 9,000 boys and girls ages 3 to 19 every year through recreational, travel, auxiliary and community-based programs.
"Frank brings a wealth of experience to the role of Executive Director, having coached in Arlington Soccer's travel, ADP, auxiliary and recreational programs," Arlington Soccer Board President Brian Plesser said. "Equipped with impeccable soccer credentials and a strong business acumen, he has a unique perspective given his technical expertise but also as a parent seeking the best opportunities for player and personal development of young people in our community on and off the field. It is clear that Frank is a thoughtful, engaged decision-maker. The Board looks forward to working with Frank as he leads Arlington Soccer forward."
Originally from Brentwood, N.Y., DeMarco has been with Arlington Soccer since 2003. He holds a U.S. Soccer Federation A License, a National Youth Coaching License and has coached across all levels – recreational, ADP and travel – of the club. After 20 years in the business world and working part-time at Arlington Soccer, DeMarco moved into a full-time role in 2019 as the assistant director of coaching.
"It is an honor, a privilege and a great responsibility for me to be named Arlington Soccer's executive director," DeMarco said. "I'm grateful for the trust the Board has put in me and for the continued support of the Arlington Soccer community. I've seen the incredible impact we can have on the lives of young people, and I am excited to see our continued progress and the opportunities ahead of us."
A former Division I soccer player at Hofstra, DeMarco brings a wealth of business experience in finance, technology consulting and federal government consulting in Northern Virginia with CGI Federal, Stanley Associates and Accenture. In his short time as interim executive director, he has worked with strategic partners and vendors to negotiate savings for the club and has created new programs that have generated additional revenue.
DeMarco graduated from Hofstra in 1997 with his bachelor's degree in business administration, with a concentration in finance. He also holds a master's degree in computer science from James Madison. He lives in Arlington with his wife, Regina, and their three children, who all participate in Arlington Soccer programs.