ALBION SC Riverside announced as newest ALBION SC National Affiliate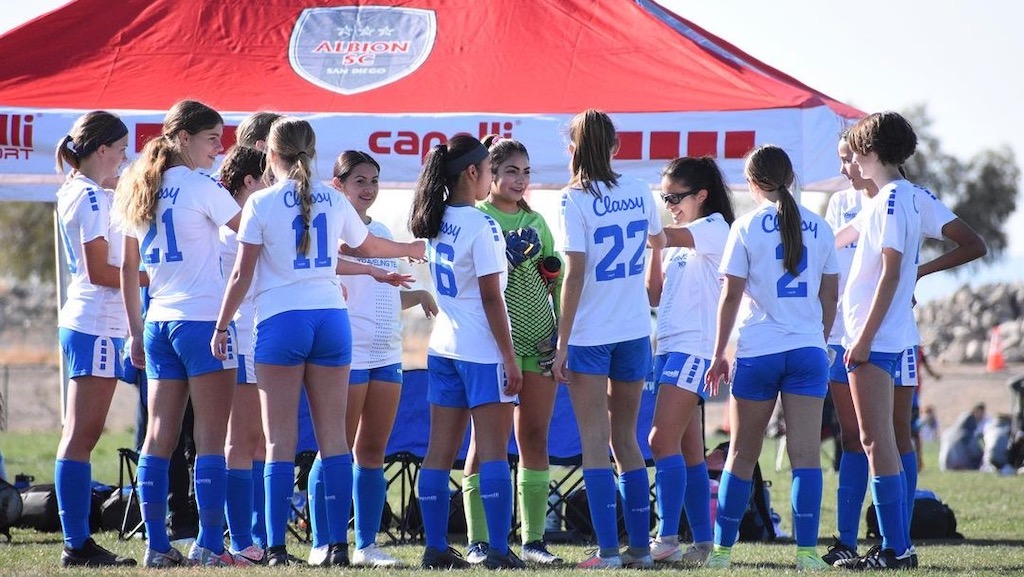 San Diego – ALBION SC has announced expansion within the ALBION SC National Affiliate program, welcoming ALBION SC Riverside – formerly Riverside City FC – a competitive club in Riverside County, California.
The new relationship will expand the ALBION SC platform and the national soccer club's network throughout Southern California and help develop the Riverside and Inland Empire soccer market. Through its National Affiliate program, ALBION SC now oversees the development of over 10,000 players all over the U.S.
ALBION SC Riverside (Formerly Riverside City FC) is now connected with one of the most elite youth soccer brands in the nation, providing a platform for immediate national recognition, and receiving significant operational and strategic support from the ALBION SC organization. In addition, it connects ALBION SC Riverside to the recruitment and scouting system of ALBION's robust college placement program, ASC Pro teams, and the professional clubs in the network.
"Riverside City FC is a club we are very excited to align with based on the people behind it and the opportunity to build upon its already established structure and team success," said ALBION SC Executive Director Noah Gins. "They are led by an incredible person, coach, and leader, Kevin Watson, who has continued to evolve and develop soccer in Southern California. We have no doubt ALBION SC Riverside will become the market leader."
ALBION SC Riverside can now utilize the branding, network, reputation, programming, and resources developed at ALBION SC, with the goal of reaching new levels and opportunities for players, teams and staff.
"We've been extremely impressed through this entire process meeting with the leadership team and unearthing the many ways our mindsets are aligned," said Mark Santistevan, ALBION SC, COO. "ALBION SC Riverside leadership represents deep care for the Riverside community, their coaches, and the families and players they serve. Youth soccer is evolving, bringing a new set of challenges and opportunities. We look forward to extending resources that will immediately propel the ALBION SC Riverside mission and bringing new opportunities that create the best youth soccer experience to the Riverside community."
ALBION SC Riverside is based in Riverside County, California, and will expand its services and opportunities throughout the Riverside and Inland Empire areas. Teams currently compete in the US Youth Soccer and US Club Soccer models. Moving forward, ALBION SC Riverside will compete in the Elite Academy League (EA) and will strive to be part of other Elite National Platforms.
The club will have the opportunity to send players into the National Elite Platform within ALBION SC. It will immediately gain access to other Elite Pathways during the regular season and throughout the year, participating with MLS NEXT, Girls Academy, and the Development Player League (DPL).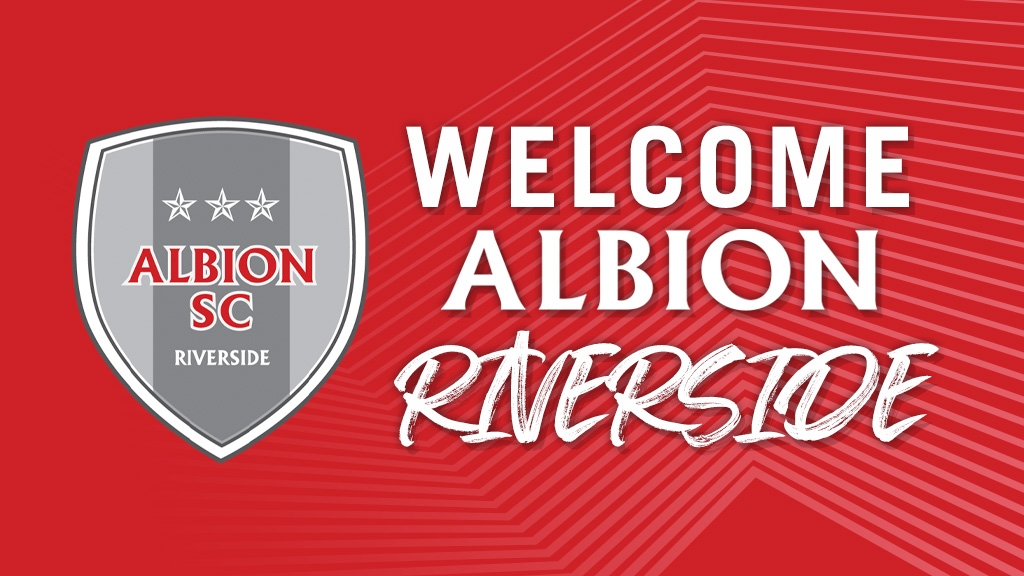 "Riverside City Football was founded on the principles of 'Family-Football-Feeling' and we are extremely excited to affiliate with ALBION SC to continue our mission and vision," said ALBION SC Riverside Technical Director Kevin Watson. "I have always respected the ALBION organization and leadership and now witness firsthand why ALBION is so successful on the National stage in elite player development, player advancement and placement, club structure, club culture, club professionalism, and relationships."
"As ALBION SC Riverside, our goal is to collaborate on best practices and standards to become a model club for Riverside and surrounding communities," Watson continued. "I am extremely excited to promote the ALBION culture with our families and players and to provide opportunities and pathways that will help players develop and succeed on and off the pitch."
Additionally, teams will gain opportunities to compete in the ALBION CUP National Showcase and other ALBION SC Affiliate Showcases and be a part of the ALBION SC NATIONAL Elite Showcase Teams comprised of top players from all ALBION SC Affiliate clubs. Teams will compete under the ALBION SC-Riverside name effective for the 2021-2022 season.
"We are extremely excited to become ALBION SC Riverside," said ALBION SC Riverside Board of Directors member Rick Paiz. "This is an amazing opportunity for the players, families, and our club in our next steps of progressing and improving our community youth soccer experience. We recognized the landscape of youth soccer in Southern California is changing rapidly. We felt that being a part of the ALBION family would help us continue evolving and impacting the Riverside community and surrounding cities. We are grateful for the opportunity and cannot wait to get to work."
ALBION SC Riverside Director of Coaching James Harrop and Technical Director Marc Gomez shared the positive sentiment:
"I am excited by the opportunity to partner with ALBION SC, a model Club with proven expertise in all areas of player and club development on a national level," Harrop said. "I do not doubt that the influence of ALBION SC, its leadership, and coaching staff will benefit the whole Riverside soccer community for years to come."
"Having this opportunity to become a part of one of the most recognizable clubs in Southern California is exciting and a massive opportunity for our players, families, and the city of Riverside," said Gomez. "ALBION SC develops the best youth players in our country and has done so with a top-level staff. I look forward to working with the ALBION SC staff, many of which I have competed against for many years and consider my friends."