Running List of Elite Academy (EA) Member Clubs for the 2021-22 Season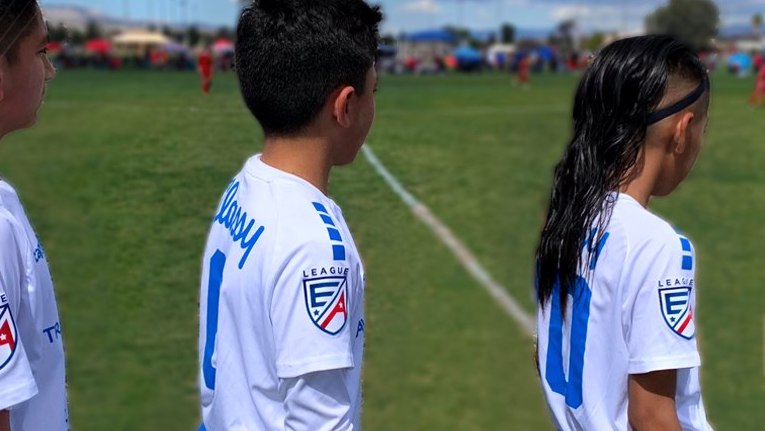 With the 2021-22 season coming up on the horizon, SoccerWire provides an update on the clubs across the country that have been confirmed as Elite Academy (EA) members.
The Elite Academy league started in the 2020-21 season with 22 founding members. The league aims to be an additional national platform to allow for more clubs and players to compete with the highest standards and get recognized. To learn more about the Elite Academy, check out SoccerWire's recent write-up on the league: 'What exactly is the Elite Academy (EA)?'.
See below for a full listing of clubs playing in the 2021-22 season.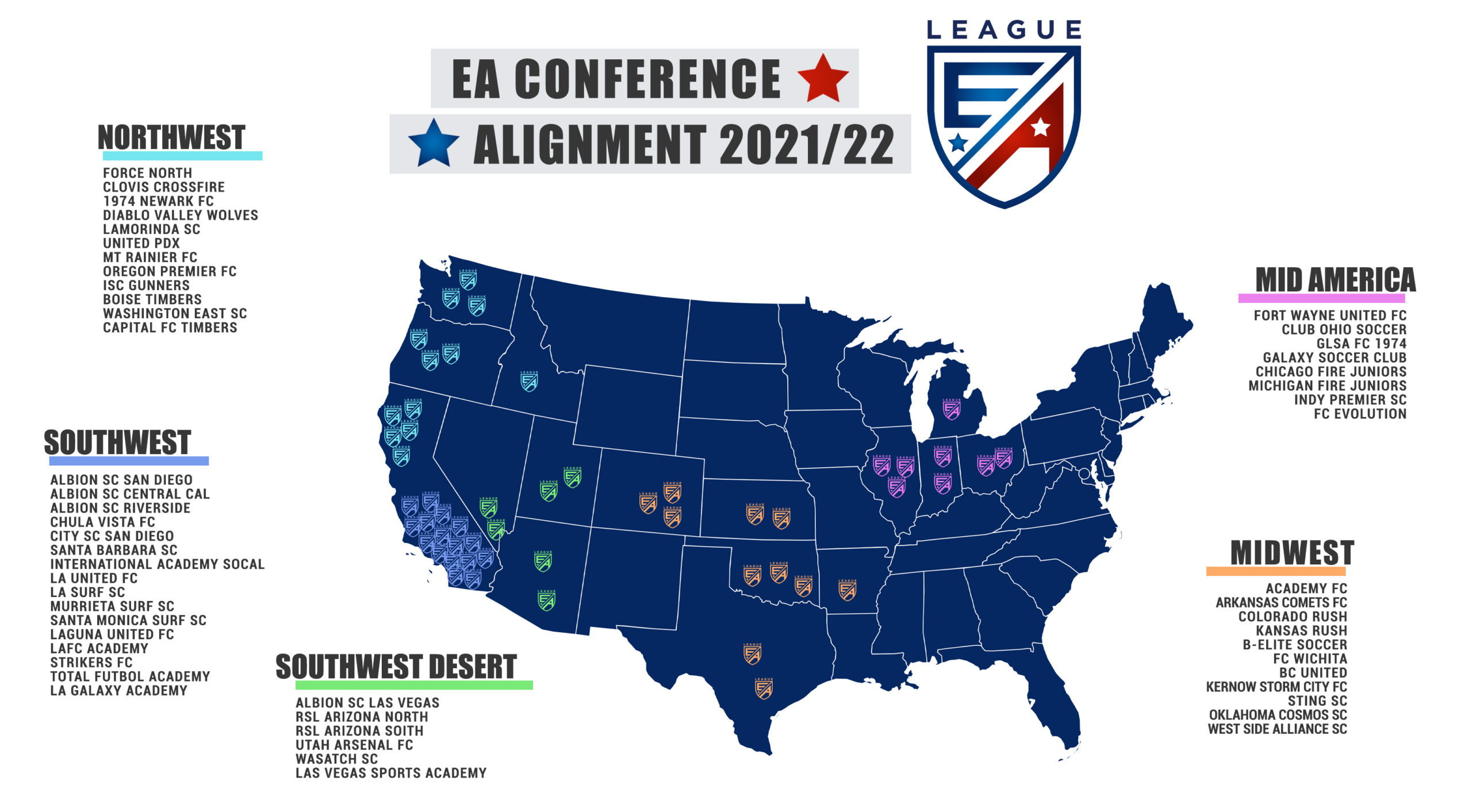 Mid-America Conference
| | |
| --- | --- |
| Club | Location |
| Fort Wayne United FC | Fort Wayne, IN |
| Club Ohio Soccer | Dublin, OH |
| GLSA FC 1974 | Libertyville, IL |
| Galaxy Soccer Club | Naperville, IL |
| Chicago Fire Juniors | Chicago, IL |
| Michigan Fire Juniors | Hudsonville, MI |
| Indy Premier SC | Fishers, IN |
| FC Evolution | Cleveland, OH |
Midwest Conference
| | |
| --- | --- |
| Club | Location |
| Academy FC | Tulsa, OK |
| Arkansas Comets FC | Springdale, AR |
| Colorado Rush | Littleton, CO |
| Kansas Rush | Olathe, KS |
| B-Elite Soccer | Denver, CO |
| FC Wichita | Wichita, KS |
| BC United | Boulder, CO |
| Kernow Storm City FC | Waxahachie, TX |
| Sting SC | Dallas, TX |
| Oklahoma Cosmos | Oklahoma City, OK |
| West Side Alliance SC | Sand Springs, OK |
Southwest Desert Conference
| | |
| --- | --- |
| Club | Location |
| Albion SC Las Vegas | Las Vegas, NV |
| RSL Arizona North | Phoenix, AZ |
| RSL Arizona South | Chandler, AZ |
| Utah Arsenal FC | Lehi, UT |
| Wasatch SC | Layton, UT |
| Las Vegas Sports Academy | Las Vegas, NV |
Southwest Conference
| | |
| --- | --- |
| Club | Location |
| Albion SC San Diego | San Diego, CA |
| Albion SC Central Cal | Bakersfield, CA |
| Albion SC Riverside | Riverside, CA |
| Chula Vista FC | Chula Vista, CA |
| City SC San Diego | San Diego, CA |
| Santa Barbara SC | Santa Barbara, CA |
| International Academy SoCal | Irvine, CA |
| LA United FC | Los Angeles, CA |
| LA Surf SC | Los Angeles, CA |
| Murrieta Surf SC | Murrieta, CA |
| Santa Monica Surf SC | Santa Monica, CA |
| Laguna United FC | Laguna, CA |
| LAFC Academy | Los Angeles, CA |
| Strikers FC | Irvine, CA |
| Total Futbol Academy | Los Angeles, CA |
| LA Galaxy Academy | Los Angeles, CA |
Northwest Nor Cal Conference
| | |
| --- | --- |
| Club | Location |
| 1974 Newark FC | Newark, CA |
| Clovis Crossfire | Clovis, CA |
| Diablo Valley Wolves | Concord, CA |
| Force North | San Mateo, CA |
| Lamorinda SC | Moraga, CA |
Northwest Pacific Conference
| | |
| --- | --- |
| Club | Location |
| United PDX | Tigard, OR |
| Mt. Rainier FC | Buckley, WA |
| Oregon Premier FC | West Linn, OR |
| ISC Gunners | Issaquah, WA |
| Boise Timbers | Boise, ID |
| Washington East SC | Spokane, WA |
| Capital FC Timbers | Salem, OR |