Players That Impressed: ECNL Girls Spring 2023 Phoenix National Event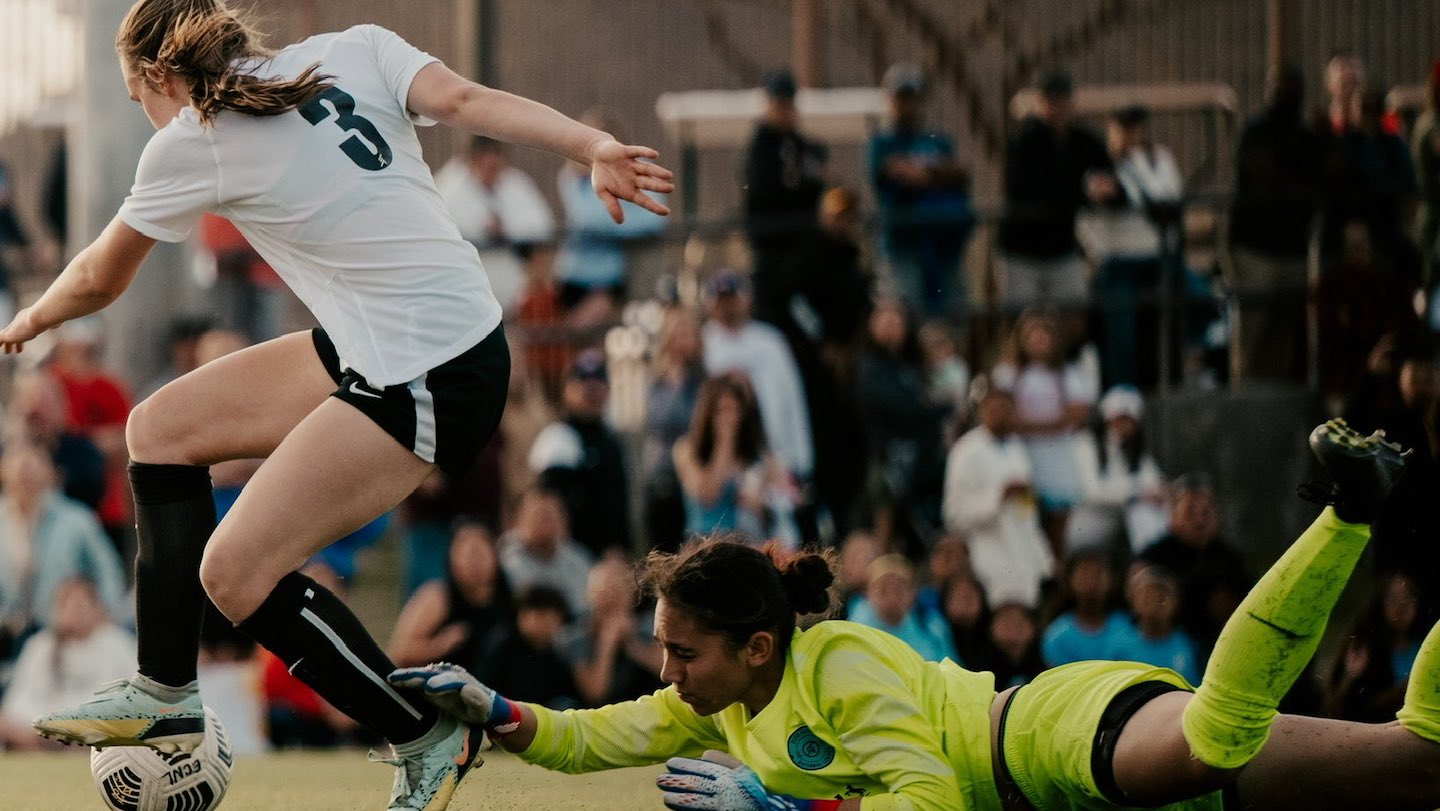 This weekend saw 285 of the nation's top girls teams head to Arizona to participate in the ECNL Girls Phoenix National Event.
See below for a listing of some of the top performances from ECNL Phoenix.
2028
Emma Kelly | Midfielder
Real Colorado Athletico 2010 (CO)
In a hard-fought defensive battle against De Anza Force, Kelly stepped up and connected on a free kick with three minutes left to vault Real Colorado Athletico to a 1-0 victory. Kelly's free kick went through De Anza's defensive line and hit the left bin with such force it ricocheted into the opposite corner for the game-winner.
———————
Grace Wetzel | Midfielder
FC Dallas 09 (TX)
Assisting or scoring 5 of the team's 6 goals this weekend, Wetzel was a integral part of the FC Dallas attack. She continued to find her teammates in open space and finished strong by scoring both goals in the team's final matchup against Slammers HB Koge, sealing a 3-0 clean sweep against top West Coast teams.
———————
Brook Milheiser | Midfielder
SUSA 10 (NY)
Notched a brace for SUSA in a 2-0 win over Oklahoma Energy FC. Milheiser scored the first goal on a follow-up shot after her own corner kick, chasing down a loose ball and firing a long range shot to put her team on top. She added another goal on a free kick from 24 yards out, finishing off a dominant performance.
2027
Kayla Cervantes | Goalkeeper
Sting Dallas Black 08 (TX)
A force between the posts for the Sting, earning two clean sheets over Minnesota Thunder (1-0) and FC Stars (2-0). She makes excellent reads on attacking plays and has the athleticism to make acrobatic stops look ordinary.
2026
Brought her typical high-level energy to the pitch during a 1-0 clean sheet win over Pac Northwest SC. She frustrated Pac NW's offense with several steals and helped create opportunities for her team. Diaz changes the dynamics of the game with her speed and technical abilities.
Playing against some of the best teams in the age group, Phillips creating a dominating presence in the midfield leading her Legends FC team to wins over Penn Fusion and San Juan SC. Her passing accuracy, soccer IQ and ability to win and distribute balls stood out in both games. Late in the 0-0 game against Penn Fusion (ranked #1 in ECNL in the age group), Phillips pulled off a perfect fake corner and left-footed pass to Abbie Kelly, who had a great shot into the box. Legends won 1-0.
———————
Kate Roller | Defender
Tulsa SC 07 (OK)
Roller's defensive prowess was on full display for Tulsa, who earned two clean sheets over Ohio Elite (1-0)and La Roca (3-0). She also had a strong performance in the National Selection Game, leading the East to the 2-0 victory.
———————
Zea Gonzalez | Forward
Sting Austin 08 (TX)
Going up against some of the ECNL's preeminent big name clubs – Slammers FC, Internationals, and MVLA – Gonzalez had a productive showcase, contributing 2 goals and 1 assist. She was a key contributor both offensively and defensively as Sting held their own in every game, on a weekend highlighted by their victory over Slammers FC.
ECNL PHX Day 1 🌵🏜️
Proud of my team for the shutout. Final vs Slammers FC 2-0. Contributed a goal and an assist! Thanks coaches and recruiters for coming out to the match. #10zealizette #forward #stingaustinecnl #classof2026 #girlsecnl #leadersplayhere #wearestingatx #goal #dub pic.twitter.com/fRJlMNSejI

— ZeA GoNzAleZ (@ZEAGONZALEZecnl) April 1, 2023
———————
Frances Reuland | Forward
Portland Thorns Academy 07 (OR)
Her endless work rate and high soccer IQ made her stand out, and she scored the winning goal in the third game of the weekend against a strong Placer United squad. Reuland was instrumental in managing the final minutes to ensure her team's 2-1 victory.
———————
Calista Everson | Defender
Portland Thorns Academy 08 (OR)
The talented central defender was impossible to beat 1v1 during her standout performance against Phoenix Rising FC. She also sparked the offense with her distribution and willingness to go forward on the dribble.
———————
Alexis Dobbert | Forward
Internationals SC 08 (OH)
With the game against a tough MVLA SC side tied in the second half, Dobbert was able to gain control of an errant ball, chip it over 2 defenders and volley it into the upper left corner for the game-winning goal.
2025
———————
Sophia Sindelar | Midfielder / Forward
Internationals SC 07 (OH)
Had a strong weekend for both her club side Internationals SC and as a member of Team East in the National Selection Game, bagging a goal for the East and leading ISC to a 1-1-1 record. She is effective at both finding her teammates in open space to deliver timely passes and creating her own goal-scoring opportunities. She was a member of the ECNL All-Conference First Team last season.
———————
Sadie Robertson | Defender
Phoenix Rising FC 07 (AZ)
Despite facing consistent pressure, Robertson led the Phoenix backline to two shutouts against Crossfire Premier and Seattle United (both 1-0) and a strong effort against La Roca FC (2-1) despite the result not going their way. She was effective at timing her clears and passes to the outside and can make the strong, professional tackle in one-on-one situations. She also showed what she can do on the attacking end as well, scoring against La Roca.
———————
Vailana Tu'ua | Forward
Beach FC 07 (CA)
Recorded a hat trick as she led her team to a 3-0 win against San Jose SC on Saturday. She scored another goal and notched an assist during a 2-1 win over SUSA on Sunday. Showcased her top-level speed and ball skills all weekend long.
———————
Savannah Leahy |  Forward
Portland Thorns Academy 07 (OR)
Leahy is an attacking-minded player with an eye for goal and a knack for creating chances. To prove the point, she finished the weekend by assisting both game-winning goals in the Thorns' victories over Rebels SC and Placer United.
———————
Sophia Stiles | Defender
Portland Thorns Academy 07 (OR)
The anchor of a defense this past weekend that only gave up 2 goals and finished with an undefeated record. Her solid play on the back line was key to the Thorns' success.
———————
Sevilla Anderson | Goalkeeper
Internationals SC 07 (OH)
Excelled in goal over the weekend, conceding no goals for her Internationals SC squad which played a challenging schedule. Anderson saw intense offensive pressure all weekend, making a variety of nice saves and showed her athleticism, but shined against Slammers FC where her shot-stopping kept her team in the game. In three ECNL National Events this year (TN, FL, AZ) playing for the Internationals U16 and U17 teams against top competition, Anderson has conceded only one goal which was on a penalty kick.
2024
Playing against nationally top ranked teams, FC Alliance didn't get the wins they were seeking, but Wilson continues to impress with her speed and physicality. She can get horizontal and vertical in a hurry, and has a talent for heading the ball to avoid danger in the defensive third. Her ability to cover so much ground allowed Alliance to play only 3 defenders most of the weekend while still allowing very few shots on goal.
Netted a brace in Ohio's 3-3 draw against MVLA to kickstart their ECNL Phoenix campaign. The junior from Wyoming High School can multiple attacking positions which makes her very difficult to mark and an asset to both Ohio Premier and her high school Wyoming. Mouch has verbally committed to playing college soccer in the fall of 2024 at Ohio University.
Bradley had an outstanding weekend, scoring 5 goals in three games, including a phenomenal goal in the National Selection Game for the West team. She helped her team go undefeated for the weekend against top competition.
Shaela Bradley of @ThornsFC hits a rocket to get the West on the board! #ECNLPHX pic.twitter.com/HXoadMXfyr

— ECNL Girls (@ECNLgirls) April 1, 2023
———————
Taylor Wert | Defender
FC Pride 06 (IN)
Made a brilliant run against Heat FC on Day 2 and hit a perfectly timed header to give her side the equalizer. She has a knack for finding the back of the net and and always seems to create enough space even when being marked by multiple defenders. Wert has verbally committed to playing college soccer in the fall of 2024 at Mercer University.
———————
Sienna Mullen | Midfielder
FC Pride 06 (IN)
Provided the key assist to Taylor Wert for the equalizer against Heat FC, a low curling effort that was placed right on target for her teammate to capitalize. While her cross was certainly on point, her footwork and decision-making in the lead up to the assist were also excellent creating space with a step over and making a diagonal run towards goal.
———————
Sadie Gardner | Goalkeeper
Portland Thorns Academy 06 (OR)
Made some keys saves that lead to an undefeated weekend for her Portland Thorns Academy 2006 team. She split time and did not give up a goal all weekend while on the pitch.
———————
Malia Groshong | Defender
Portland Thorns Academy 06 (OR)
Dominant in her 1v1 defending and winning 50/50 balls that helped her team finish undefeated for the weekend. She was part of a defense that only gave up 2 goals against ranked competition.
College Recruiting Commitment Tracker