Players That Impressed: 2023 Girls Academy Spring Showcase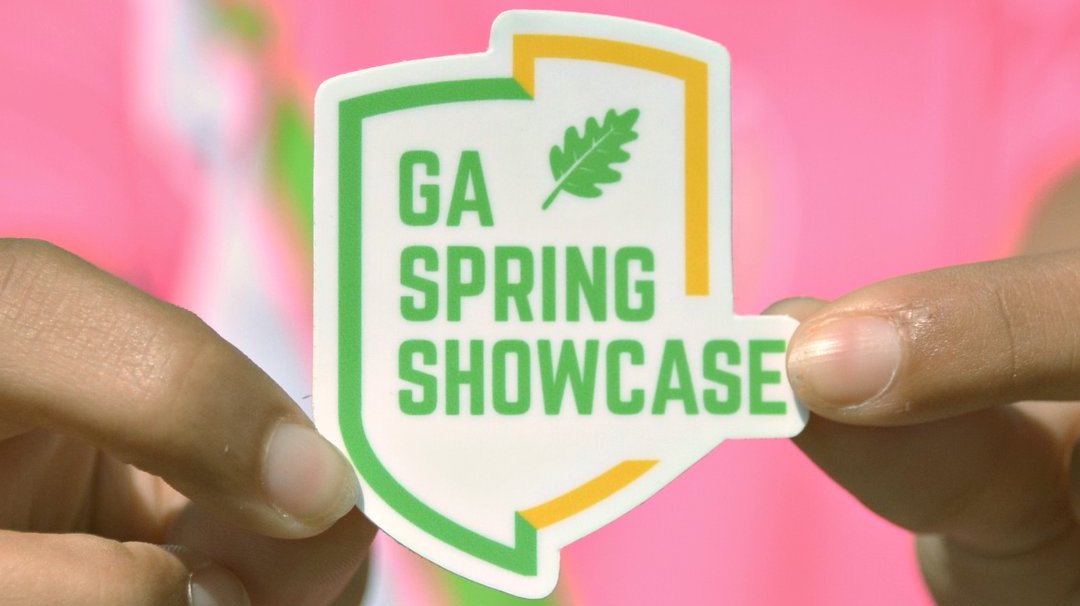 This weekend saw 197 of the top U15-U19 girls teams from across the country descend on North Carolina to compete in the Girls Academy Spring Showcase.
Here are some of the top performers from the Girls Academy Spring Showcase, sorted by graduation year.
2028
Reese Killinger | Midfielder
Indy Premier SC 08 (IN)
Key contributor in the midfield for Indy Premier's undefeated weekend (3-0-0, 9 points), scoring a key goal in their 3-0 win over Metro ASA. Despite the 2009s playing up an age group, they didn't seem fazed by the competition. That is in large part due to Killinger's work in the midfield, making timely passes and holding play when necessary.
2027
Rory Chiles | Midfielder
Michigan Jaguars 08 (MI)
Headed home the game-winner for the Jaguars in their tight 2-1 win over Eastern Washington Surf. She was effective all weekend at creating attacking chances for her teammates, but also made several key track backs to stem opponents counter-attacks.
———————
Emerson Moore | Midfielder
Skyline Elite SC 07 & 06 (VA)
Emerson Moore (2008 birth year) played up on Skyline's 2007 and 2006 teams at the GA Spring Showcase. She completely took over the midfield against some strong sides, tallying assists in each of the games, and unlocking the backlines on the dribble.
———————
Leah Raab | Forward
Skyline Elite SC 08 (VA)
A consistent threat all weekend, terrorizing some talented opposing backlines. Raab scored the goal of the weekend for the entire Skyline club with a volley to lob the keper from 20 yards out. She added an assist as well in the 3-0 win over Nationals Gray.
2026
Helped her team finish with a 2-0-1 record in North Carolina. Major scored both goals on Friday vs. LISC when she received two crosses from the wing and beat the defense both times, leading her side to a 2-1 victory.
———————
Sadie Shapiro | Forward
Cedar Stars Academy Bergen 08 (NJ)
One of the key contributing forces to Cedar Stars' two positive results over the weekend. The 2008 forward scored two goals for her side and added an assist. She makes strong runs off of the ball and can hit her shots with both pace and accuracy.
———————
Kalina Barbosa | Forward
Eastern Washington Surf 08 (WA)
Tallied 2 goals and 2 assists to help vault EW Surf SC to a 3-0 record in Group E. Her blistering speed, off the ball movement, and precise first touch frustrated defenders all weekend long and cemented her team's undefeated performance in the group.
———————
Alex Bender | Forward
Baltimore Armour 08 (MD)
Hit a banger from distance to vault Armour to the 1-0 victory in their showcase opener over Broomfield Soccer Club.
———————
Izzy Gibson | Goalkeeper
Indy Premier 08 (IN)
Gibson was a rock between the posts for Indy Premier all weekend, earning three clean sheets to push her side to the top of Group A. She possesses a booming punt and can make even the most difficult of saves look easy with superb timing and athleticism.
Back from North Carolina and straight to a fourth game this weekend. Little bit colder with 35 mph winds. 3-0 win so 4 clean sheets this weekend! Shout out to my defenders! Solid all weekend! @ImCollegeSoccer @ImYouthSoccer pic.twitter.com/E8srjrDEiN

— IzzyGibsonGK 🧤⚽️ (@IzzyGibson_GK) April 16, 2023
———————
Kendra Ivaska | Defender
AFC Lightning 07 (GA)
A vocal leader on the AFC Lightning back line, Ivaska was a major contributor over the course of back-to-back clean sheets against Real Jersey FC and Syracuse Development Academy. In addition to her solid defensive play, Ivaska also helped start runs out of the back, running up and down the wing throughout each game.
———————
Christa Gibbons | Defender
AFC Lightning 07 (GA)
Showed her versatile skillset on the back line over the course of two straight clean sheet efforts for AFC Lightning. Gibbons was strong in the air, winning numerous 50-50 balls and picking off opposing passes all over the field. She was equally effective stopping crosses and long balls as well.
———————
Alex Devory | Goalkeeper
Skyline Elite SC 08 (VA)
The towering GK made some extremely impressive saves only to allow two goals over the three-game weekend. She was also showing her range of passing and high soccer IQ, both with distributing with her feet and hands. Devory saved her best for last, registering 8 saves against a strong Seacoast United team.
2025
Magnone was the centerpiece of the Chicago United's rise to the top of Group D over the weekend, using her pinpoint passes and expert defending to help on both sides of the pitch. Besides her skills on the ball, it is her leadership that really stood out. Despite facing immense pressure from three strong sides, the captain showed she was more than up for the challenge, controlling the pace of the match.
Made a number of big time saves in games against Broomfield Soccer Club and Southern Soccer Academy. Despite being under siege for significant periods of the action, Jeffiers stood strong in net for BVB International Academy.
———————
Kayla Pelter | Defender
Lonestar SC 07 (TX)
The defender with pace and a high work rate excelled in Lonestar's 3-1 win over Salvo SC. Pelter did double-duty as she was a major contributor playing on the back line, and also played on the wings as a forward. Overall her passing was excellent as she used her ball skills and vision to create space for teammates.
———————
Carter Utkov | Forward
Lonestar SC 07 (TX)
Had a stellar performance at the GA's North Carolina Showcase, as she scored a goal and had an assist during Lonestar's win over Salvo SC. The speedy Utkov showed her ability to play on the wing with several impressive crosses, and in the center of the field, making effective passes in tight space.
———————
Aaliyah Stocks | Forward
Baltimore Armour 07 (MD)
Turned in a strong weekend for Armour, starting the swhocase with a superb strike and a clever assist to help down Leahi Soccer Club 3-0. She capped it off in similarly impressive fashion, netting Armour's lone goal in their 1-1 draw with Tophat.
👏👏Great job to the '07's for an Undefeated Weekend at the GA Spring Showcase! They ended with a 1-1 Draw vs TopHat Navy in today's match-up!
Goal:
⚽️Aaliyah Stocks, Assist Tiffany Blakey @bmorearmour @GAcademyLeague #gaspringshowcase @ImYouthSoccer @TiffanyBlakey2 @BaltNGSoccer pic.twitter.com/iEFgo8jeOY

— baltimorearmourgirlsacademy (@bagirlsacademy) April 16, 2023
———————
Addison Lockerby | Forward
Chicago FC United 07 (IL)
Scored the final goal in Chicago FC United's 4-0 over Syracuse Development Academy, a low pacey shot from distance. While the goal was impressive, it was Lockerby's defensive work in the lead up to it that stood out. She made an excellent read on a pass from the opposition, cleanly making the interception, and creating enough space between her and the defender to capitalize.
———————
Keegan Williams and Faith Orsini | Goalkeepers
Baltimore Armour 07 (MD)
Williams and Orsini teamed up to earn two clean sheets and allow just one goal over the weekend, playing a huge role in Armour's undefeated run. Williams is Armour's team captain and has previous participated in the USYNT Girls ID Center camps while Orsini is a dual sport athlete who also excels in basketball for her high school Harford Tech.
———————
Riley Lijewski | Forward
Salvo SC 07 (MN)
One of Salvo's key attacking players over the weekend, Lijewski scored the equalizer in their 2-2 draw against Cedar Stars Academy Monmouth on a penalty kick strike. She finished things off down in North Carolina with the game-winner against SJEB FC. Lijewski is a two-time Girls Academy Mid-Atlantic Talent ID attendee.
———————
Haylee Aranda-Rios | Midfielder
Chicago FC United 07 (IL)
Helped her team finish on top of their group with a 2-0-1 record. She opened up the scoring against Syracuse DA with a great finish inside the box.
———————
Caprice Chiuchiolo | Midfielder
SC del Sol 07 (AZ)
Chiuchiolo's SC del Sol squad went undefeated with a 2-0-1 record in the GA Spring Showcase, winning the top U16 bracket. Chiuchiolo contributed to the team's success with 3 goals and 3 assists. In the last game against a tough Lonestar team, she led the charge with a brace and an assist. The opponents SC del Sol faced were all in 1st or 2nd place in their respective GA conferences.
———————
Campbell Fennell | Midfielder
South Carolina Surf 07 (SC)
Showed an impressive work rate on and off the ball in close matches against Albion Las Vegas (1-0) and Sporting Lexington (1-1). Fennell contributed an assist and a goal, respectively. She contributed towards many opportunities in the box over the course of the weekend with quality services.
———————
Angelique Banks | Forward
Skyline Elite SC 07 (VA)
Scored two top class goals vs. Wake FC and followed up with another brace against Michigan Jaguars.  impressing infront of Scouts and College Coaches. Angie continues to rack up goals in the GA.
———————
Julia Arbelaez | Midfielder
New York SC 07 (NY)
As the center midfielder, Arbelaez provided assists on all three of her team's goals in North Carolina. She was up and down the field not only helping offensively, but played strong defensively as well. As captain, she helped lead NYSC to an undefeated weekend.
———————
Lydia Ford | Defender
Salvo SC 06 (MN)
Contributed 3 assists at the showcase as a right outside back, as Salvo SC went 2-0-1 at the showcase and won their group. Ford's athleticism and willingness to compete and put her teammates in advantageous game situations were significant.
———————
Elle Wildman  | Midfielder
Salvo SC 07 (MN)
Played every minute of the 3 games for Salvo SC, scoring a goal and assisting another, while also earning a PK during the 2007 squad's 1-1-1 run in Group A. Her physicality and determination to battle consistently put her team in a position to compete and perform well in front of the college scouts.
2024
Sophia Musial | Midfielder / Forward
Sockers FC 06 (IL)

Playing attacking mid, Musial covered box-to-box controlling the play to help her team to a 2-0-1 record. Moved to the 9 position at the end of Game 2 and immediately created the opportunity that led to the game-winning goal. Scored a goal and assist in the final game.
———————
Skylar Henley | Defender
BVB International Academy 06 (TX)
Kept the defensive line pushed up and brought high intensity throughout the match against Southern Soccer Academy. Throw-ins were a huge asset for Henley as she helped BVB control possession in a game where they held the top team in Group C to a single goal.
College Recruiting Commitment Tracker